You never want to hear about anyone dying at 69, and I can't imagine the heartache his 19-year-old son Carter experienced watching his dad being stricken right before his eyes. There is something so Canadian, however, about Alan Thicke meeting his end on a Burbank, Ca., hockey rink.
Thirty years ago, Alan Thicke was one of the biggest stars on network television. The Cosby Show had single-handedly resurrected the sitcom, and since imitation is the sincerest form of television, ABC was anxious to match the success of NBC with a similar, family-oriented comedy. Thicke was cast as family patriarch Jason Seaver on Growing Pains, a series that ran for seven seasons, from 1985 through 1992. The series wasn't especially memorable or significant but it sure was popular, thanks mainly to Kirk Cameron who played the Seaver's oldest son. He quickly became a teen sensation. (Future heartthrob Leonardo DiCaprio stole some of the glory in the series' final season.)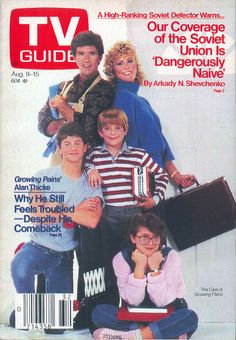 Thicke was never the Cosby of his own show, but it still made him rich and famous. He even cashed in on a couple of highly-rated follow-up TV-movies. I was working in LA for TV Guide Canada in the mid-'80s and as a young photo editor remember meeting him on the set of Growing Pains. Photographer Gene Trindl was posing Thicke and co-star Joanna Kerns. He was shooting them through a large round wreath Gene had made out of branches cut in his own back yard.
There were no airs about Thicke, who was always approachable and friendly, especially when you made the Canadian connection.
There was even a Brampton connection. Thicke's dad, Dr. Brian Thicke, was a well-known Brampton physician. Somewhere I have a copy of the front page of The Brampton Guardian showing Thicke visiting young nephews or nieces at a nursery school. My own kids went there at the time and you can see them peeking out behind the actor.
By the time I met him on that early set visit, Thicke had already enjoyed success in television both in front of and behind the scenes. He produced America 2-Nite, a continuation of Norman Lear's Fernwood 2 Nite. (When will these shows show up on DVD boxed sets?) Martin Mull and Fred Willard were deconstructing TV talk shows at a time when nobody was even thinking of doing that.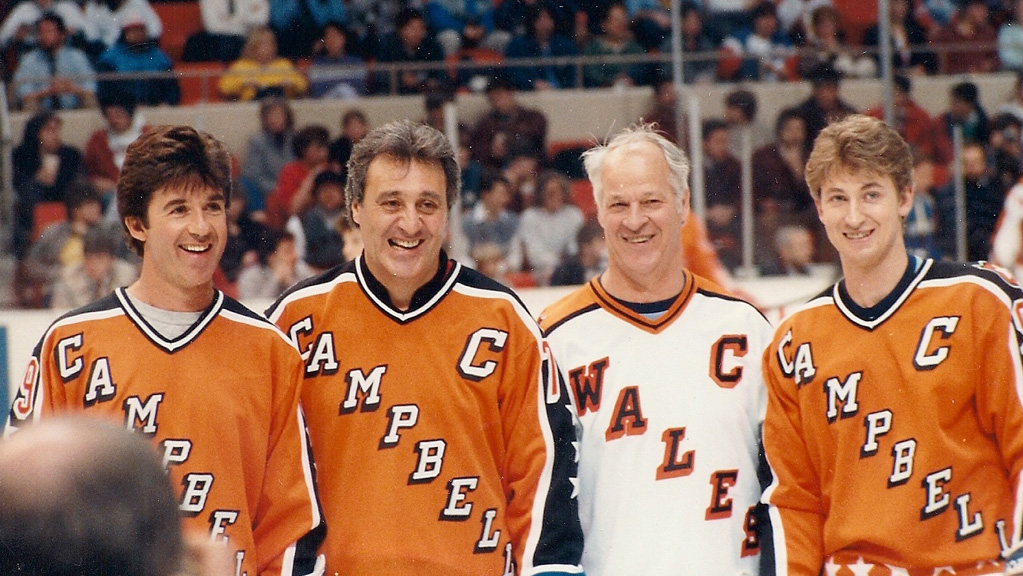 Thicke also made a good living writing theme songs to TV shows, including The Facts of Life and Diff'rent Strokes. He also hosted his own talk shows, The Thicke Show on Global in Canada and later Thicke of the Night, an American syndicated effort that featured several of the hottest club comedians of the day, including Richard Belzer, Arsenio Hall, Rick Ducommun, Charles Fleischer and Gilbert Gottfried. The nightly series, which went smack up against The Tonight Show with Johnny Carson, lasted one season.
Thicke's half brother Todd followed him into the business. Todd wrote and produced for years on America's Funniest Home Videos and often did specialty writing for Alan, especially when the latter was hosting awards shows–another TV task he handled remarkably well.
Thicke's breezy, easy-going talk show style must have been catnip to producers seeking an ideal TV dad for Growing Pains. It may have also worked against him at awards time. Thicke was good at almost everything on TV, including making being good look too easy.
There was a joke that circulated around the TV Guide office during the long run of Growing Pains. It went something like this: an actor fell out a 13th story window, got run over by a cement truck, was then dropped from a stretcher — and still lived. "That must be the luckiest actor in the world," a guy said. "No," he was corrected, "that would be Alan Thicke."
The Kirkland Lake native laughed off his detractors all the way to the bank. If a reporter needed a quote Thicke never failed to deliver. Asked to comment on a Reader Poll result, or another actor's good fortune, and Thicke was always insightful and gracious.
He hit highs and lows but really never stopped working, appearing this season on This Is Us as well as on Netflix's Fuller House — truly the best and worst TV has to offer today. He had a great, self-deprecating role nearly a decade ago as a struggling actor on Douglas Coupland's jPod, a CBC series that was cancelled too quick in 2008.
Like Michael J. Fox, another star of American network TV in the '80s, Thicke was proud of his Canadian heritage. Also like Fox, he was a hockey nut. He organized shinny games in LA back when there weren't that many rinks. Nowadays you've got Jerry Bruckheimer running his own Hollywood pick-up league. Back then, you had to know Thicke to get in on the game.
I remember going out to Hamilton's Copps Colosseum, again back in the TV Guide days, to interview Thicke and Wayne Gretzky. It was some sort of CTV Sports promotion. The two were friends back in No. 99's Oiler era but really bonded during the Great One's run with the Los Angeles Kings. Gretzky today is one media savvy fella but it wasn't always thus. At that long ago press conference, held at ice level, it was interesting to watch Thicke mentoring the Shy One on dealing with reporters.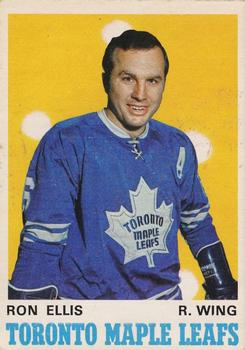 Even more of a memory: Thicke brought his love of hockey and showbiz together in Toronto 25 years ago or so in a charity game held at Maple Leaf Gardens. Actors took the ice against NHL oldtimers such as former Leafs winger Ron Ellis.
Thicke was not the greatest player on the ice, far from it. He made things hockey and Hollywood happen, however, and the event raised money.
Afterward, there was a press conference in the dressing room. Not being a sports reporter, to me it was a thrill just to get to stand in the room where so many NHL greats had laced up their skates. This was hallowed ground, even if the Leafs hadn't won a Stanley Cup in decades.
When reporters got into the room, there was Thicke –buck naked. He was conducting interviews without a stitch. Clearly, it was enough to be covered in glory. His boyhood dream of being the focus of all-star locker talk was all the garb he needed.
I remember Ellis sitting in a corner and witnessing the press scrum — and clinging tightly to his towel. Still, you had to admire Thicke's chutzpah and confidence.
The last time I saw Thicke was a couple of years ago at a Toronto network upfront. He may have been in town promoting that reality show with third wife Tanya Callau, Unusually Thicke. I asked if he was still playing hockey. "Not on these knees," he said. He had recently undergone knee surgery.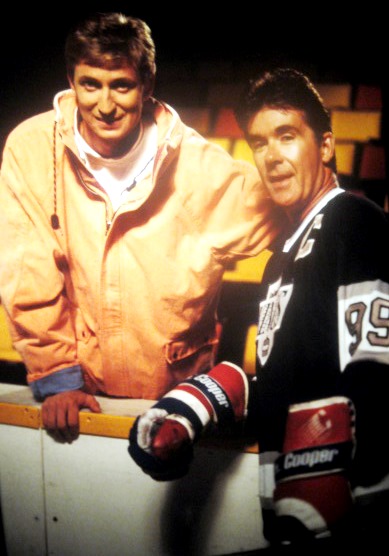 Still, hockey is a hard game to skate away from. I was just getting into my car Tuesday night when the call came through from CTV News: we think Alan Thicke has died. We're trying to confirm. Can you stand by to comment? I had just come off the ice myself; I play in a teacher's league in Brampton.
I scrambled to obtain an iPad in order to connect with the Toronto studio via Face Time. My neighbours the Charron's hooked me up. That's me in their dining room, in the worst possible light, looking like I was mugged on the ice minutes before, which I was, trying my best to do right by Thicke. You can watch the video here.
What you will see is one Canadian who doesn't know when to quit playing hockey reporting on the death of another Canadian who played one game too many.
Condolences to Thicke's family on the loss of a father, husband, brother and friend. To a reporter who caught him in a series of brief encounters over a 30-year span he was always classy and professional. None of us wanted to see him go so soon, but someday a young Gordon Lightfoot will write The Ballad of Alan Thicke, and there will be a verse that goes: "He died with his skates on."
That's when it will dawn on all of us: Alan Thicke really was the luckiest actor of them all.