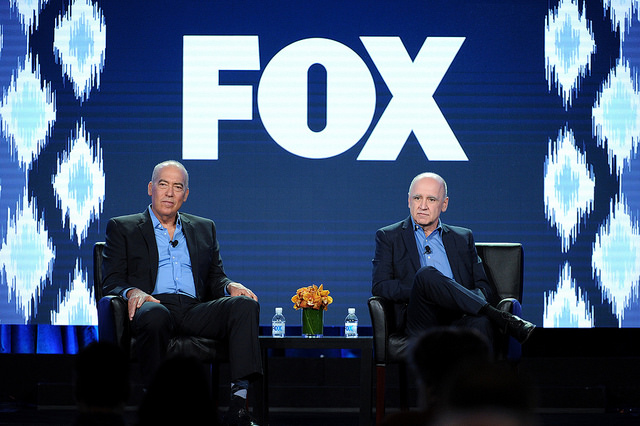 PASADENA, Calif. — Not all network executives are 'fraidy cats.
Despite peer pressure from no-show CEO's over at ABC, CBS and NBC, Fox chairman and CEO Gary Newman and Entertainment president David Madden braved the snarling mob of scribes at this winter's TCA's. Classy move, gents.
The executive sessions are always the industry high point of any TCA gathering. This is the time and place to get answers to questions reporters and, ultimately, viewers, want to hear.
The fact Fox stepped up probably has something to do with the fact the network is also the only broadcaster to post year-to-year growth in 2016. A big help, Newman volunteered, was last fall's dramatic World Series win by the Chicago Cubs.
That feel good story was one of few programming developments able to withstand the force sucking viewers away from last fall's rookies and returning favourites — Donald Trump. "This crazy election," as Newman called it, was good for CNN but very tough on the broadcast networks.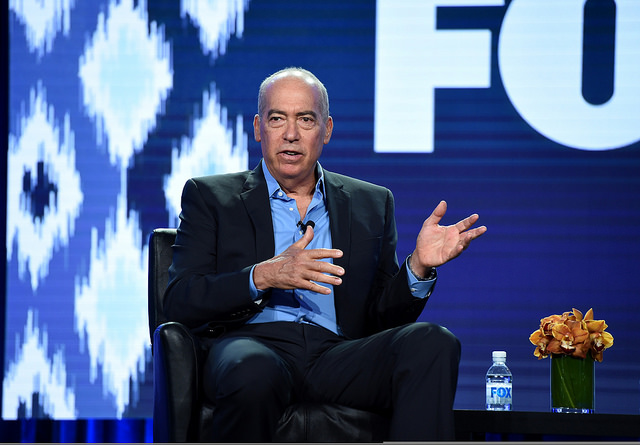 Newman got to stand and deliver announcements the other Big 3 chose to only send via email this press tour. Among the headlines: Jamie Foxx had signed on to host a summer series called Beat Shazam; Empire — still the No. 1 drama on TV with an average draw of 16 million viewers — has been picked up for a 4th season. Four more episodes have already been added to the run of brand new sitcom The Mick.
Newman declared Lethal Weapon the rookie hit of the fall with more than 11 million viewers a week (a bigger audience than all cable show save The Walking Dead and Game of Thrones). Sidelined CBS was not around to shout "Bull."
Newman also announced that the new 24: Legacy will launch in February out of the Super Bowl and pegged an April 4 start date for the re-boot of Prison Break.
Shows still in play at Fox, according to Newman: The X-Files, Wayward Pines, Pitch and The Exorcist
On the reality front, a new incarnation of the '70s gamer Love Connection was announced with an old friend of Fox — Mike Darnell — back as an executive producer.
With the TV business changing by the week, these executive sessions are more vital than ever. The Fox duo mentioned that most of the shows on their schedule come from their studio. In today's market, said Newman, "a healthy studio is the foundation for a healthy network."
Other networks do OK with Fox Studio shows. The studio is home to the No. 1 show on six different networks. This is Us and Modern Family are built by Fox, air on NBC and ABC.
Fox had hoped to be able to announce their next big live musical but while the deal was close, said Madden, it was not done in time for press tour. Look for an announcement in a week or two.
There was no duck and cover after the session; Newman and Madden stayed on stage and took every question in the scrum.