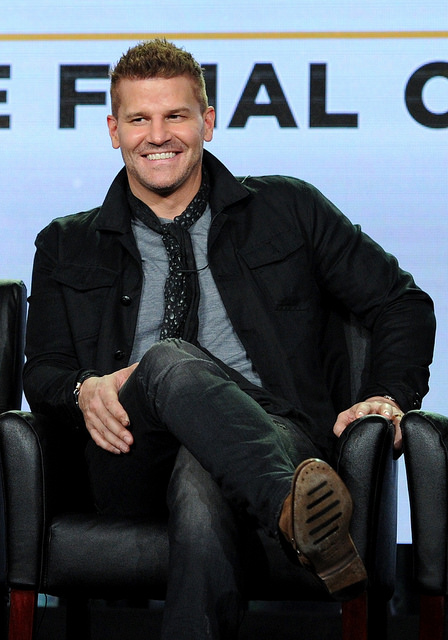 PASADENA, Calif. — Will Rocketshop 7 someday blast off as a feature film?
The cherished children's TV series, broadcast out of Buffalo's WKBW in the '60s and '70s, is a touchstone for many boomers who grew up in the Toronto/Buffalo/Niagara area. The possibility that there might be a project about the series was raised almost as an afterthought on stage at the TCA17 press tour just as Bones' star David Boreanaz was exiting a press scrum.
Under the name Dave Thomas, Boreanaz's dad hosted Buffalo's Rocketship 7 from 1962 to 1978. Thomas later changed his name to Dave Roberts and became a Philadelphia TV weatherman, retiring in 2009.
Six months after I told him I grew up watching his dad on Rocketship 7, Boreanaz brought his dad to a TCA press tour a few years ago. I literally knocked over kids from Glee at a Fox party to get to him. It was one of those wonderful occasions when a childhood hero turned out to be as nice as you might imagine. Read about that encounter here.
Bones' 12th and final season just began on Fox and Boreanaz was reflecting on what he might do next. Directing is high on his agenda.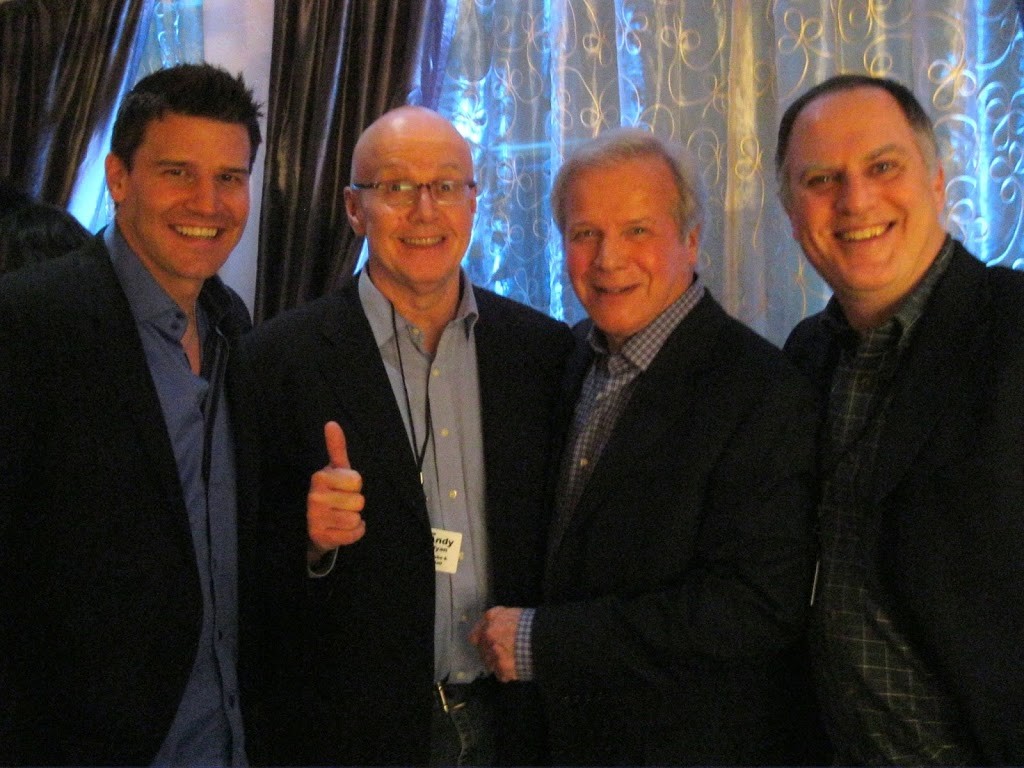 So is writing; I asked Boreanaz about his dad as he was exiting the stage and he smiled and said he had a script at home he began six years ago about Rocketship 7. Maybe, he mused, he'd have time to return to that project now.
I mentioned this later to my pal Alan Pergament from the Buffalo News, who never misses a Niagara peninsula scoop. He smartly took the note and ran with it (courteously asking permission first). Read his take here.
Rocketship 7 was a low-budget local kiddie show that ran weekday mornings on WKBW. A mix of puppets and cartoons (including Art Clokey's curious clay Christian parable Davey and Goliath), it featured a robot named "Promo" made out of cardboard and blinking lights. Thomas used to cross the border into Canada to entertain kids at Toronto's Sick Children's hospital, Promo neatly folded in his trunk.
Airing in the years when local shows aired live or were recorded and then routinely taped over, almost nothing survives of Thomas' 16-year run on Rocketship 7.
Thomas/Roberts, however, will get a little more TV face time in a couple of months: as Pergament reports, Boreanaz' dad will pop into the final episode of Bones.