Clive Standen seems like a real stand up guy. I've interviewed him on location in Ireland while he was shooting Vikings, in Toronto last June at the Corus/Global upfront and last month in Pasadena. The last was on-stage on NBC's TCA day where he was scrumming after the session on Taken.
Born on a military base in Ireland and schooled in England, the actor was raised an army brat and has that ease military kids often have of opening up to people immediately. If you've got to make new friends in school every year, no point being shy about it.
He's also not shy about the kind of action hero he wants to play on Taken, which is shot in and around Toronto. The series premieres Monday on NBC and Global. Spun off from the Liam Neeson movies, Standen plays a younger version of former Green Beret Bryan Mills.
"What I find interesting about Bryan Mills is he's not like any other action hero," says Standen, who clearly has given the whole hero landscape some thought.
"He's not like James Bond," says the actor, describing 007 as suave, sophisticated, always with "the cool line to say to the girl or the evil villain. He's perfect. He's larger than life. He's not real."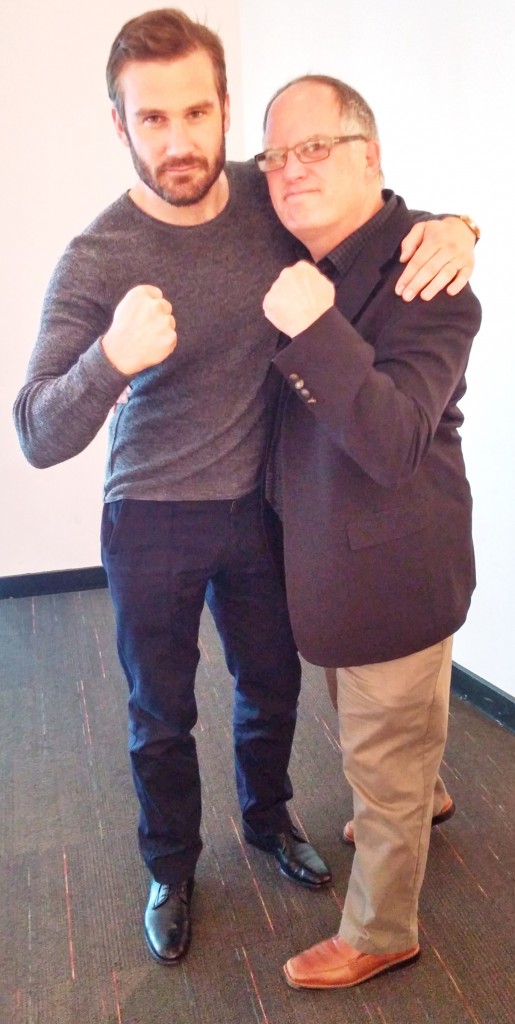 He's not like Jason Bourne, "who is far more complicated, but he's cold and calculating. He doesn't know his past. He doesn't know who he is, and that's what the draw to that guy is."
He's not like Ethan Hunt from the "Mission Impossible" films. That series "is about characters, very tech-savvy," says Standen. "It's all about what we can have in the future and changing makeup and changing faces and things, and we buy into that fake reality. Again, a very larger than life character."
He's not like Jason Statham either. "He's fantastic at what he does but I have no interest in doing that," says Standen, although the ex-boxer and skilled fencer does have some of Statham's martial arts skills. He just seems reluctant to show them off. "I want to play human beings. I got into acting to draw attention away from myself, not toward myself."
And, above all, he doesn't want to play Mills the way Liam Neeson plays Mills.
"He's the finished product. He's this man with a particular set of skills. This is about how we acquires them, and I think it's going to be a roller coaster of a ride with lots of ebbs and flows and twists and turns."
He makes another point about not wanting to come off as if he's imitating Neeson:
The actors who play James Bond, no one tried to do Sean Connery's Scottish accent," he points out. "Chris Pine shows no interest in talking… like… this… as… William… Shatner."
Read more about Standen and Taken here at this article I wrote for The Canadian Press.