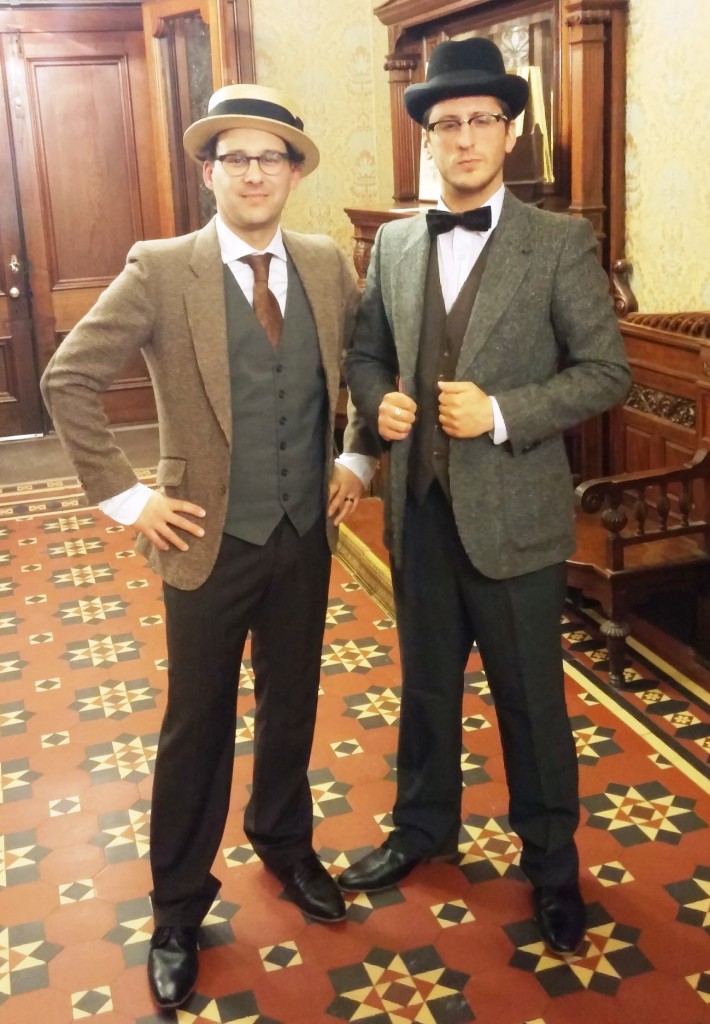 For 10 seasons and close to 150 episodes, you've watched Murdoch Mysteries. Now's your chance to think and act just like your favourite TV detective.
Welcome to "The Secret of Station House No. 4," a Murdoch Mysteries Escape Series live event. It's sort of like those murder mystery parties of the past, only themed around the popular CBC detective series.
The game, as presented by Secret City Adventures and Shaftesbury, is played at a most appropriate venue: historic George Brown House, a restored Victorian mansion built in 1876. Groups  are invited in, deputized as Toronto's newest constables and given exactly one hour to solve a mystery: trace the whereabouts of missing detective Murdoch.
He left clues, which helps. But they're pretty tricky to decipher as several reporters discovered when we were invited down to test the game Thursday.
Inspector Brackenreid (Thomas Craig) would yell at me if I gave too much away. You do hear Craig's voice booming away at times, and there is a glimpse of Murdoch himself (Yannick Bisson) via video. Mainly there are Kevin Parnell (also the writer and one of the game designers) and Mike LeClair, who dress in Edwardian gear and act accordingly.
I got to play with Shaftesbury CEO Christina Jennings and a posse of press pals, including Toronto Sun wit Liz Braun, Toronto Star Deputy Entertainment editor (and fellow Michael Power/St. Joseph's grad) Deb Yeo Bolland and CP entertainment ace Victoria Ahern. You'd think with this brain trust we would have solved the riddle in seconds but we actually stumbled onto Murdoch's whereabouts with seconds to spare (thanks to some generous prodding by the actors on hand). The game should challenge sleuths of all ages and was way more fun to play than any other murder mystery deal I've ever been associated with.
Ran into Murdoch writer/director/showrunner Peter Mitchell on my way out. His group was heading in to try the game next. Mitchell says the 10th season finale, airing towards the end of March, is a doozy. His two words of advice while watching: "Think Trump."
Set in the historic George Brown House on Beverly Street — just north of the Art Gallery of Ontario — The Secret of Station House No. 4 begins Feb. 23. Games are played Wednesdays through Sundays with ticket prices starting at $36. Follow this link for tickets and more information.