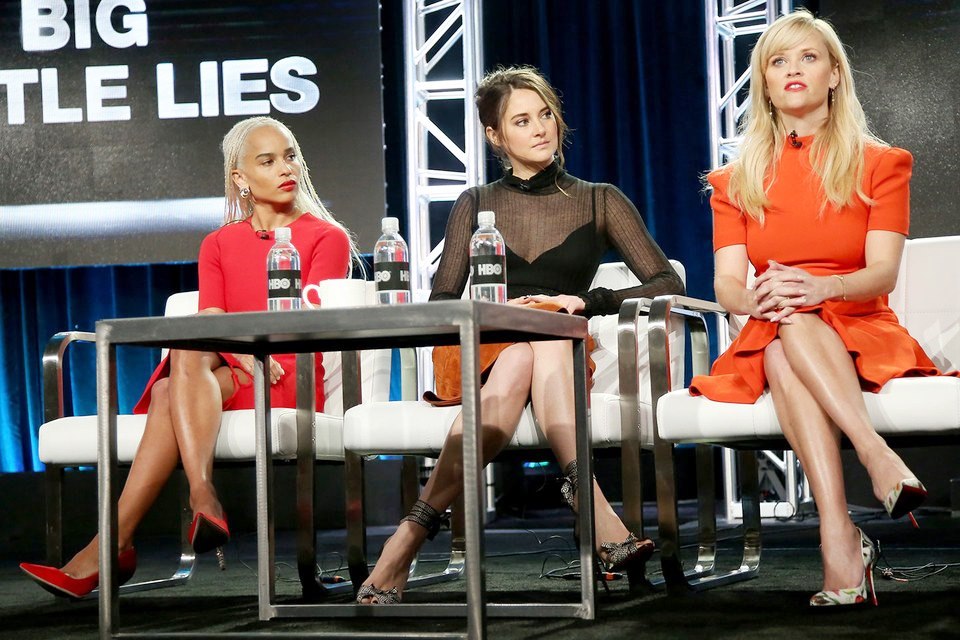 "For 25 years, I have been the only woman on set, so I had no other women to talk to," Big Little Lies star Reese Witherspoon told reporters last month in Pasadena.
Being the only woman on the set is a phenomenon known as "Smurfette Syndrome," she added. That's where there are "100 Smurts around, but she's the only girl. And who gave birth to these Smurfs anyway?"
Things were different on the set of Big Little Lies. The seven-part series about moms, Monterey and murder also stars Nicole Kidman, Shailene Woodley ("Snowden"). Laura Dern, Alexander Skarsgård, Adam Scott, Zoë Kravitz and Nova Scotia native James Tupper as Witherspoon's character's ex-husband, Nathan.
"Honestly, it's so refreshing to get to spend time with women," says Kidman, declaring, "We're Smurfettes!"
The 40-year-old Oscar winner says there were times on the set where she found it difficult to break character.
"I would call Nicole and go, 'What do you think I should do with this scene?  I can't play this.' Or I would sit with Laura Dern in a car and go, 'I just can't say those words. What would you say if you had to say this?'  And honestly, we just like nurtured each other's performance. We would send each other articles and say, 'Did you see this?'"
Witherspoon declared it a collective performance. "I really feel more strongly than anything I've ever done that this is the greatest ensemble experience I've ever had."
Based on Liane Moriarty's bestseller, the series was adapted for television by veteran showrunner David E. Kelley ("Ally McBeal," "The Practice").
Witherspoon had praise for younger co-stars Woodley and Kravitz and especially for French Canadian director Jean-Marc Vallée, who previously guided her to an Oscar nominated performance in 2014's "Wild."
You can read more about Vallée and Big Little Lies here at this story I wrote for The Canadian Press.
The seven-part series premieres Sunday, Feb. 19 on HBO Canada and can also be streamed on demand at TMN GO.