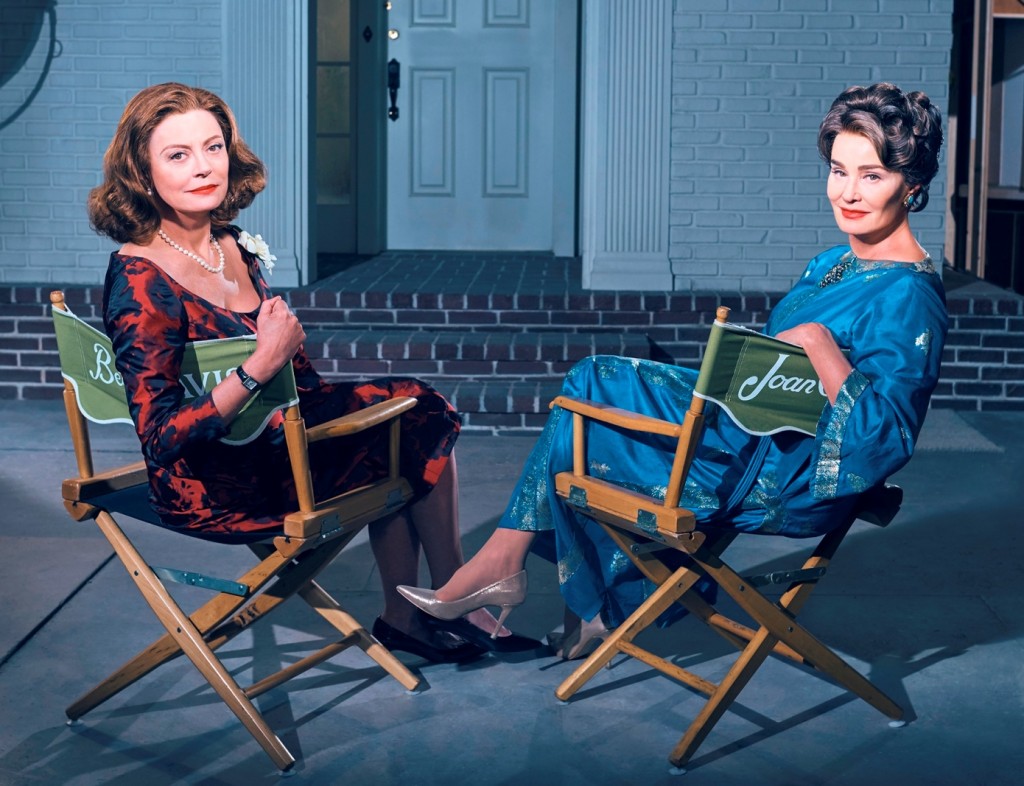 You'd have to think Joan Crawford and Bette Davis would have cackled over last week's spectacular screw up at the Oscars. The sight of Hollywood's elite being humiliated on stage in from of millions around the world probably would have taken 10 years off each of their faces.
Executive producer/director Ryan Murphy  pays homage to both actresses in Feud: Bette & Joan. The eight-part series, a delicious bonus for any TCM fan, premieres Sunday night at 10 p.m. ET/PT on FX and FX Canada.
The limited run series, like Murphy's American Horror Story for FX, is an anthology. Murphy plans to tackle feuds throughout history, with Prince Charles and Lady Di his next juicy target.
Bette & Joan is set in the early '60s, catching up with pioneering Oscar winners Davis and Crawford as their careers sputter toward oblivion. Both are yesterdays news at this point, having done the unforgivable in Hollywood: grown old.
Playing them are two contemporary Oscar winners each at least a decade older than the actresses they are playing: Susan Sarandon (70) and Jessica Lange (67).
Murphy and his art director and costumers do an incredible job placing the story in this mid-century Mad Men setting. Crawford's home was lovingly recreated, right down to the sweeping movie star staircase (shot on a soundstage) and backyard swimming pool. The sound stages used to re-created the filming of the movie at the centre of the feud — 1962's "What Ever Happened to Baby Jane?" — is also precise in its period depiction. Murphy takes us up in the rafters on occasion, up above the hot studio lights and into a private world of wooden slats and catwalks. It's the perfect place to look down on Hollywood but Murphy never does. Instead, you feel like you've been transported back in time to an age when movies and movie stars are not quite what they used to be, but are still the place where dreams are made.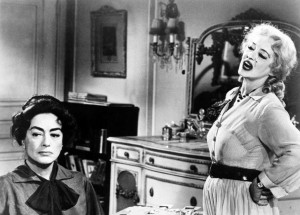 Just as in the eerie horror flick "Baby Jane," the Davis character has the showier role. Sarandon makes the most of it, especially in the big reveal where she steps on set in a blond fright wig and weird white makeup, a creepy Kabuki mask of her own creation. Murphy literally puts her in a backstage spotlight. The nightmarish look even scares steely Crawford, who has schemed this picture into creation only to have it stolen right before her eyes by her arch Hollywood rival.
Other stars have fun with this Feud. Stanley Tucci goes crazy big as seedy studio boss Jack Warner. Judy Davis goes bigger than her goofy hats as gossip maven Hedda Hopper. Alfred Molina walks this tightrope between two egos as "Baby Jane" director Robert Aldrich. Mad Men protege Kiernan Shipka keeps on playing a defiant teen as Davis' actress-daughter.
Murphy employed one device I think the series could have done without. He jumps ahead ten years and has three other older actresses — Olivia de Havilland (Catherine Zeta Jones), Joan Blondell (Kathy Bates) and Geraldine Page (Murphy favourite Sarah Paulson) — comment on the story. It's always fun watching any of these artists work, but they're not needed here.
The word "camp" began to emerge around the time "Baby Jane" hit theatres. A pop art label that stuck to Batman, I don't think it applies here. Feud: Bette & Joan is not so camp that you can see the tents. This is Murphy paying tribute to Davis, an actress he was able to get to know and clearly had great affection for when he first came to Hollywood. (She died at 81 in 1989). Apparently his Davis impersonation is so good it was a help to Sarandon on the set.
Besides two out-sized Hollywood egos, Murphy is also exploring the times and the values as well as ageism and hypocrisy. As he did with American Crime Story: The People v. O.J. Simpson, this series is another worthy blend of entertainment and illumination.
For more, follow this link to my review of Feud: Bette & Joan in Prime Times Calgary. I'll be reviewing shows for the Calgary and Edmonton editions of this magazine starting with this month's issues.
Follow this link to my feature on Susan Sarandon and Jessica Lange in the current issue of Forever Young magazine.
Plus check out the TV Q&A with Jessica Lange I contributed this week to Hello! Canada magazine.