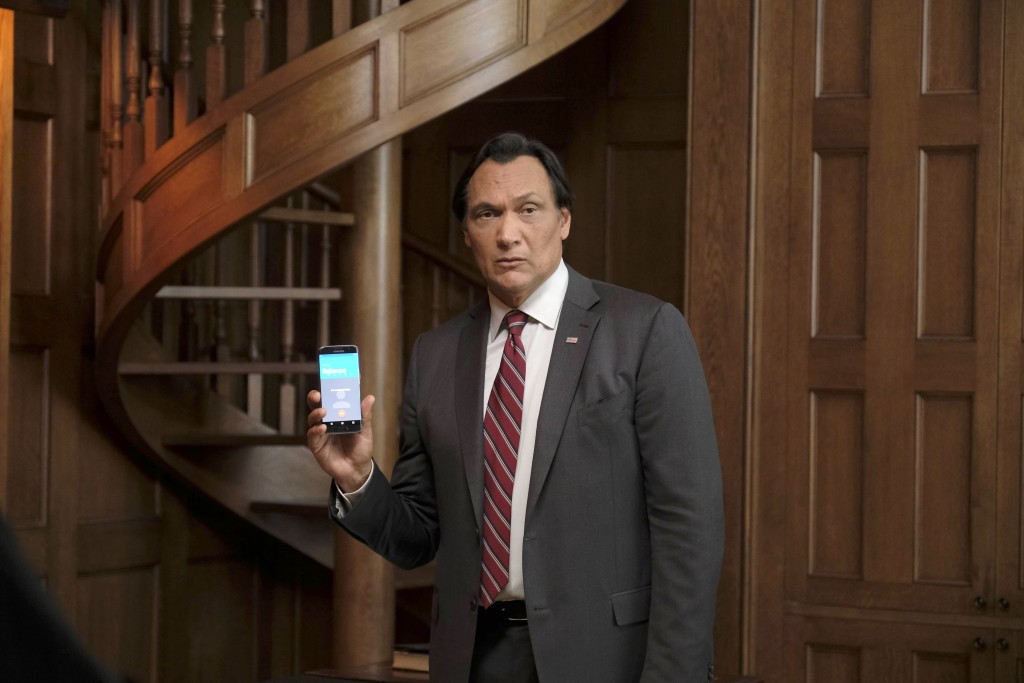 Jimmy Smits has been an A-List TV star since he broke out on LA Law over 30 years ago. With nine TV series on his IMDb list, he's been a familiar face for decades at TCA press tours.
I joined a scrum of reporters who spoke with him on stage following the TCA session for 24: Legacy in January. Smits plays John Donovan, a US senator running for president.
He ran for president on TV once before on The West Wing and won. Would he ever consider running for office in real life?
"No, I need a script in front of me," he said, although, "it seems like these people have scripts in front of them, so…"
This was back in January, a day after Trump was inaugurated as 45.
At 61, Smits seems to be having too much fun doing what he's doing.
"You guys talk about it when you say 'The Golden Age of of TV' again," he pointed out. "The way you watch television has totally changed. I was on the train from New York recently and people are watching TV on their phones."
Smits was asked the diversity question during the session. "It's very interesting that the producers and writers chose you as a Hispanic to represent a senator running for president," the questioner began.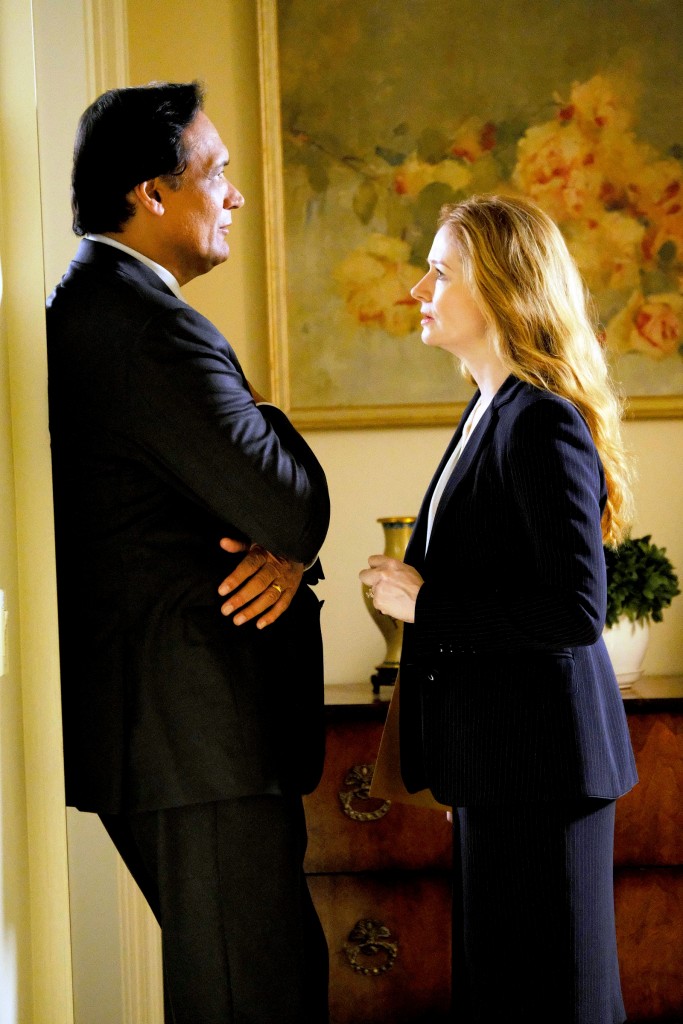 "I'm representing the Hispanic population because I am of Hispanic background," said Smits. Born in Brooklyn, Smits' mother was Puerto Rican and he spent time in Puerto Rico during his childhood. He's played guys named Sifuentes and Santos before, and played a Cuban on Cane, but his own name, as he pointed out, is Smits and he plays a character named Donovan.
"I kind of like the fact that they make choices casting wise," Smits said of the 24 producers, "not only with regards to my character, but empowered women characters." He also referenced Dennis Haysbert, who played a black US president on the original 24 years before Obama was elected. "It's been part of the legacy of the show.  So you have a great ensemble with a visual template" that was there from the beginning, he said. "I always think of that show being iconic in the way it changed the way we watch television, and we're expanding on that in a very positive way, I think."
Executive producer Manny Coto (24, Dexter) weighed in.
"Honestly, we didn't choose Jimmy because he's Hispanic," he said. "We were all great fans of his and we thought he would be terrific for this character.
"I'm Cuban," Coto added, "so it's great to be able to speak Spanish with him on set in front of the other actors.  But besides that, it's really not that front and center in the role.  It's really about what he's going through as a candidate against this backdrop of terrorism, which is taking place today."
24: Legacy airs Mondays at 8 p.m. ET/PT on Fox and City. Read more about Smits here at this feature I wrote for Thursday's Toronto Star.