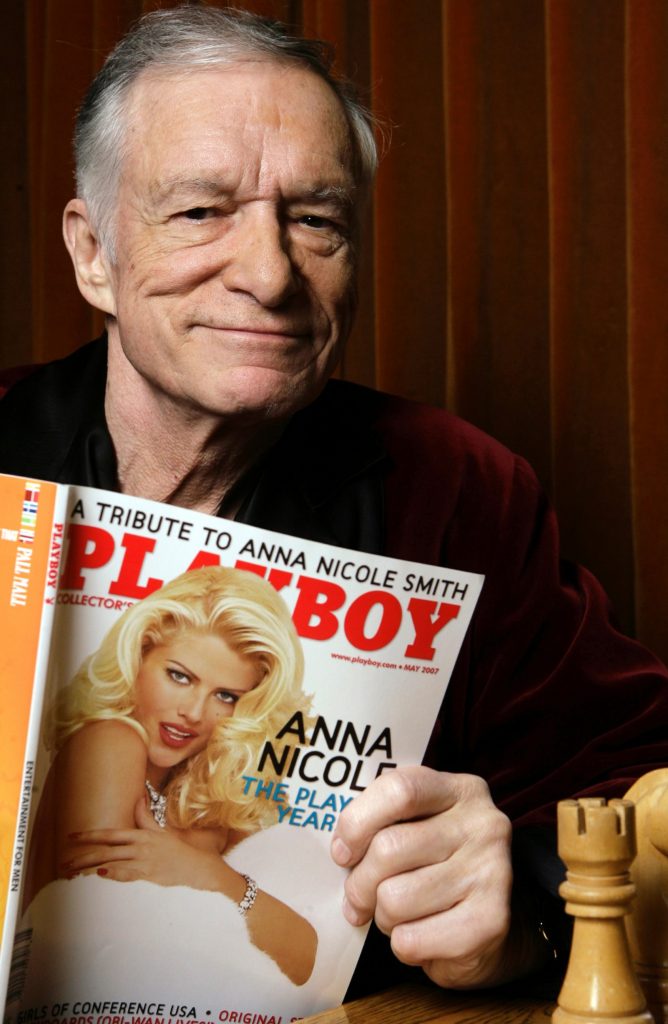 Hugh Hefner, who died Wednesday at 91, was still a pretty big draw at press tour when he made a memorable TCA appearance in July of 2005.
The Playboy founder was there to promote The Girls Next Door, a series that did little to enhance his legend. The reality show co-starred Hef's "latest posse of helium hotties," as I wrote in The Toronto Sun at the time: Holly Madison, then 25, Bridget Marquardt, 31 and Kendra Wilkinson, 20.
How did the then nearly 80-year-old Hefner keep these young ladies entertained, he was asked by the late, one-of-a-kind reporter from New Jersey, Rodi Alexander. Did he take Viagra?
"Of course," replied Hef, matter-of-fact.
To which Rodi zinged back, "I thought 80-year-olds only took Viagra to keep from rolling out of bed."
Hefner, in a suit for the occasion instead of his regular jammies, told us he had already pared his harem down from seven centrefolds to three. Another cheeky critic asked if he took the ladies to bed one at a time or all at once.
"You'll have to watch the show," replied Hefner, who knew how to sell.
Somebody asked the girls how they felt jumping a dude who was born during the Depression.
"I've always been interested in history," said Madison, who seemed quite hurt when the room broke out into spontaneous laughter.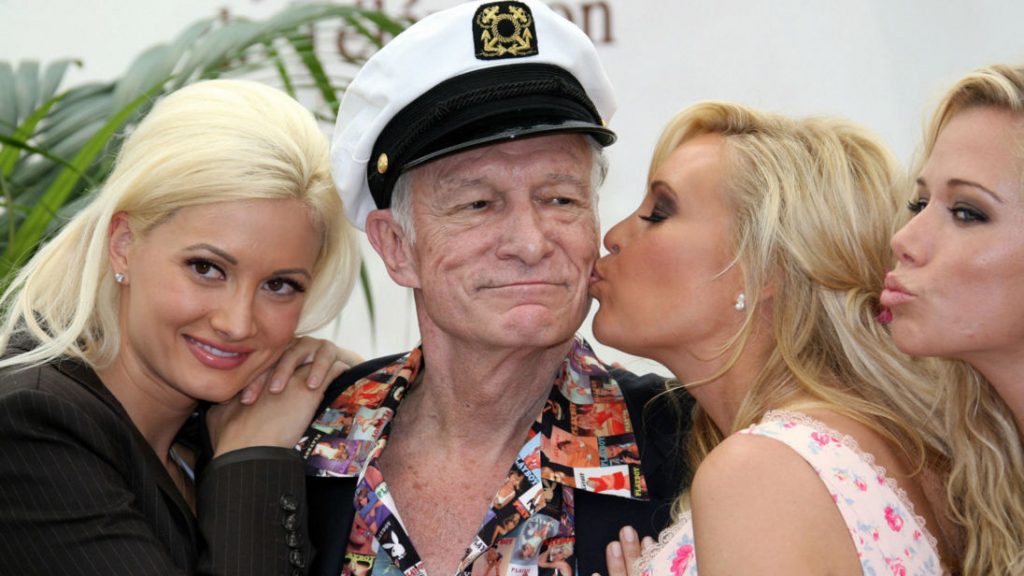 Hef and his bunnies hung around for the E! Network evening event. As I worked the room that night, I noticed the man himself sitting alone at a table in a dark corner of the event space.
I must have been staring. A large member of his security team came up and said, "Would you like to speak with Mr. Hefner?"
"Sure," I said, surprised it was so easy. "Make sure to speak up," I was advised. A few seconds later I was sitting opposite the man.
Hefner was relaxed and friendly; warm even. He asked where I was from, then he had dozens of questions about Toronto. He agreed that, yes, he had lived a fantasy life, and yes, it had been pretty darn fun.
We talked a bit about his '60s TV series Playboy After Dark. There was a 16mm print of a documentary on Hefner from that era among the film collection at the University of Toronto. That sophisticated series featured many African American entertainers, with Sammy Davis, Jr., prominent in the print I screened as a U of T student. Hefner was happy to talk about his efforts to support racial equality as a publisher and a producer.
The interview reminded me of a similar press tour encounter a few years earlier with famed singling cowboy Gene Autry. Both men were elder statesman in opposite ends of the entertainment business. Both were still curious and engaging, gentlemen from that greatest generation.
Hefner seemed more urbane and self effacing, at peace with his diminished abilities to hear. I liked the guy; meeting him was kinda like going to see Santa, except with the naughty list.
Several years later, in 2011, there was a second Hef  press tour sighting, part of a cool off-campus event at the Playboy Mansion. Hefner bought the English Tudor estate in 1971 for a little over a million. he sold it last year with the condition he could live out his days in the Beverly Hills estate. That's exactly what happened Wednesday.
Going there in 2011 was a trip back in time. We were given free reign to nose around the lavish gardens. I checked out Hef's tennis court, his crazy, concrete, 3CP1 satellite dishes, permanently fixed in position and aimed at satellites that had fallen out of the sky around the time of Ali-Fraser III.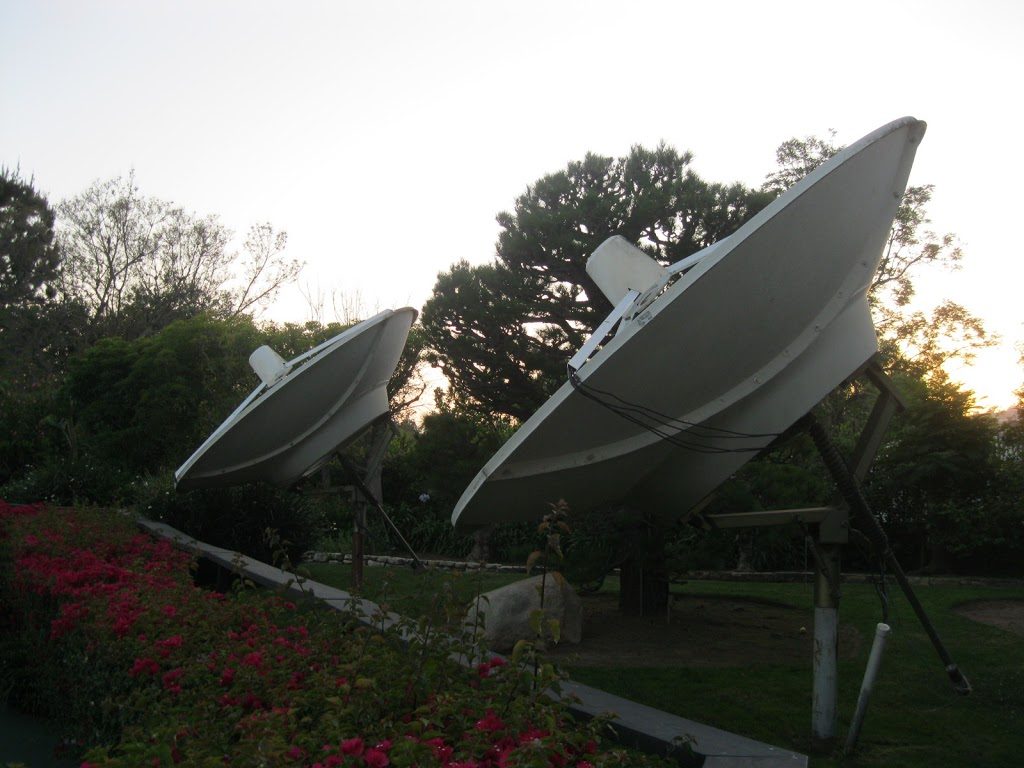 Hef's Game House was a trip all on its own. The place was loaded with working Playboy pinball machines, although most felt like James Caan had worn out the flippers in '77.
There was a player piano (that worked), a pool table and a few signed photos including a large portrait of Hef signed by Dean Martin. Off to the sides were creepy love pads including a shag shack with a bouncy floor and the red and blue rooms which were wall to floor mirrors. It was all very Austin Powers. Boxes of tissues were everywhere adding a practical touch.
Then there was the grotto, which one critic correctly noted, "smelled of chlorine and desperation." I accidentally dropped my glasses into the germ stew that was the Jacuzzi tank. For days later, everything I looked at on my computer screen jiggled.
Hefner did not throw on a fresh pair of jammies and mingle with critics who invaded the grounds. He was briefly spotted at one point playing cards inside.
I've been telling the "visit to the Mansion" story ever since, especially on summer nights at the cottage around neighbour Jim's campfire. Meeting Hefner was a bigger thrill, however, than meeting his house. The stories he could have shared around that campfire.
Learn more about Hefner the movie buff — and gracious host — at this report by frequent house guest and former Playboy movie reviewer Leonard Maltin.
Finally, here is a video I shot of that 2011 TCA visit to The Mansion: