CANNES — You didn't need Detective Murdoch to solve this mystery — Christina Jennings was just honored with a Lifetime Achievement Award.
It happened Sunday night at the Content Innovation Awards, held each year as part of the international television marketplace MIPCOM.
The Shaftesbury chairman and CEO was recognized for staying out front in the increasingly disruptive world of television for 30 years.
She founded the company in 1987 and produces one of the most popular TV exports in the world, Murdoch Mysteries. She's back at her booth again this year at MIPCOM, offering an 11th season of Murdoch as well as the new historical murder mystery Frankie Drake Mysteries. The series, which stars Lauren Lee Smith as Toronto's first female detective, bows next month in Canada on CBC.
Rooted in broadcast, Jennings has proven to be an innovative player on the digital front. Her Gothic vampire novella, Carmilla, sprouted on YouTube and was fully funded by U by Kotex. Translated in over 20 languages, viewed in 193 countries, the series will soon find another window in Canada on Hollywood Suite. A movie version of the series is slated for release later this fall.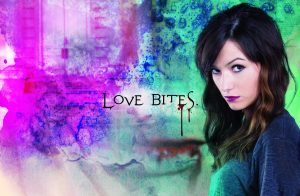 Shaftesbury just announced another innovation: a new series, Upstairs Amy, is being produced in partnership with Walmart Canada and Interac®.  Hey, if you're a producer in Canada, you are always in business with banks. Might as well get it upfront.
Jennings has also shown a willingness to partner with the great disrupter. Her horror flick series Slasher is now n a Netflix "original."
She's an innovator on the promotional front, too, bringing stars from Murdoch in front of fans in live shows  across Canada, most recently in Vancouver.
Not everything Jennings has touched so far has turned to gold — Houdini & Doyle stumbled despite a lot of promise two seasons ago — but balance that out with The Listener, which enjoyed a five season run at CTV.
In her spare time, Jennings manages to be a very active Chair of the Canadian Film Centre.