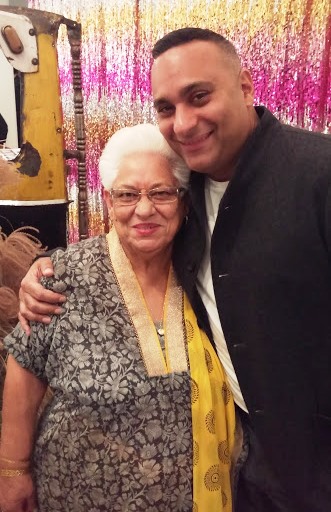 Went to a party this week at Russell Peters' house. Came home with his mother.
The comedian threw his Toronto digs open to press and network TV partiers Monday to celebrate and promote his new series The Indian Detective. The hour-long drama with laughs premieres Thursday night at 9 p.m. ET/PT on CTV and will also stream on CTV.go. Folks in other countries will soon see it on Netflix.
Russell and his brother Clayton grew up a few blocks from where I live just north-west of Toronto in Brampton. We all joked about our Brampton connection a year or so ago at an earlier interview.
Courtesy of CTV, I Uber-ed it down to the bash but when it was time to go home Clayton called for a car and asked if I would like to ride home with his mother Maureen.
Absolutely, said I, having enjoyed a lovely chat with the lady earlier at the party. She's very proud of her sons and is a straight shooter as a storyteller — just like Russell.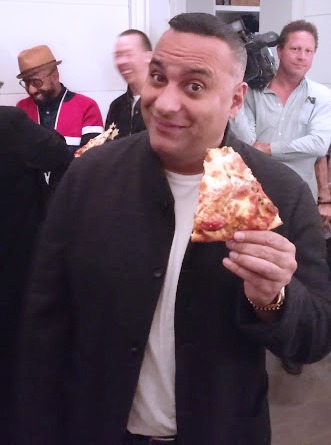 Earlier in the evening, once an interview had been arranged, we took the elevator in Russell's house up to the second floor to escape all the noise. Mrs. Peters had one knee replaced a few years ago, and while she's quite mobile now, why walk when you can ride?
Mom insists she's never been embarrassed by a single thing her son has said on stage. The language in the early days threw her, but then she herself makes a risqué joke about where she once lived in Brampton – "the F- section."
The Peters immigrated to Toronto from India in the mid-'60s, after Clayton but before Russell was born. They came with $100 in their pockets and no real prospects. That first Christmas, she confided, was pretty grim.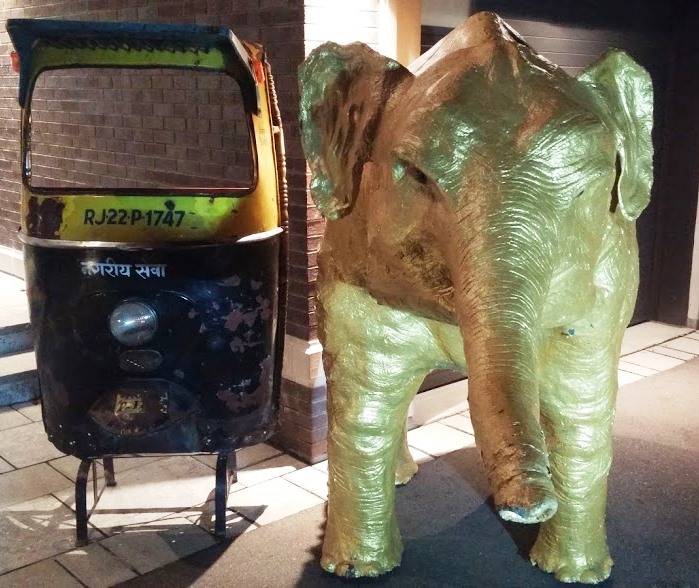 Things are a little different now that Russell is an international comedy superstar. The option was there for mom to come live near Peter's other home in Los Angeles, but she loves her Brampton house. "It's close to all my friends," says Maureen, who lost her husband Eric, several years ago.
Good son Russell has, however, tricked out mom's Brampton crib. When she heads to Vegas (as she is won't to do), she also stays first class. The Peters all seem to be living the Canadian dream.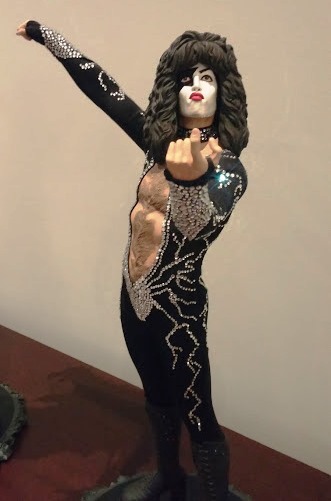 Earlier Monday night, when I arrived at the party, I brought a bit of Brampton with me — a large pepperoni and mushroom from Mackay Pizza. For some reason the Peters have fond memories of the stuff (a lot of locals do too). Usually there's enough grease on every slice to lube every hinge in a mall parking lot.
While the pizza was appreciated, CTV's PR team had already catered the joint, and a jolly time was had by all. Bell Media president Randy Lennox made the scene, bringing two of the stars from the new Toronto production of Bat Out of Hell  — Rob Fowler and Sharon Sexton — along for the ride.
The Indian Detective finds Peters cast as Toronto cop Doug D'Mello who screws up a drug bust at the Niagara border. He gets a call that his dear old dad (played by Bollywood star Anupam Kher) is in the hospital and flies home to Mumbai. Turns out dad is OK, but while he's there, D'Mello gets involved in a local murder investigation.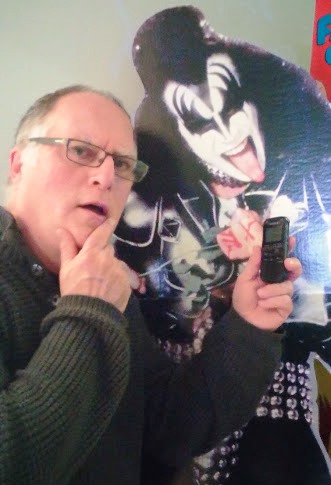 If it sounds more serious than you might expect from Peters, it is; but it absolutely works. The series was many years in development with Frank Spotnitz (The Man in the White Castle, The X Files) as the main writer and showrunner. Peters was aiming for a "Beverly Hills Cop" kind of vibe, "without the budget or Eddie Murphy."
What is does have is William Shatner as a ruthless developer and plenty of authenticity. The Indian Detective was produced in Mumbai, Toronto and Cape Town, South Africa, over a two month period. That's a long time for four episodes.
Tune in to Episode One Thursday night. That's when Maureen will be watching — she still hasn't seen it!
For more on The Indian Detective, follow this link to the story I wrote this week for The Canadian Press.