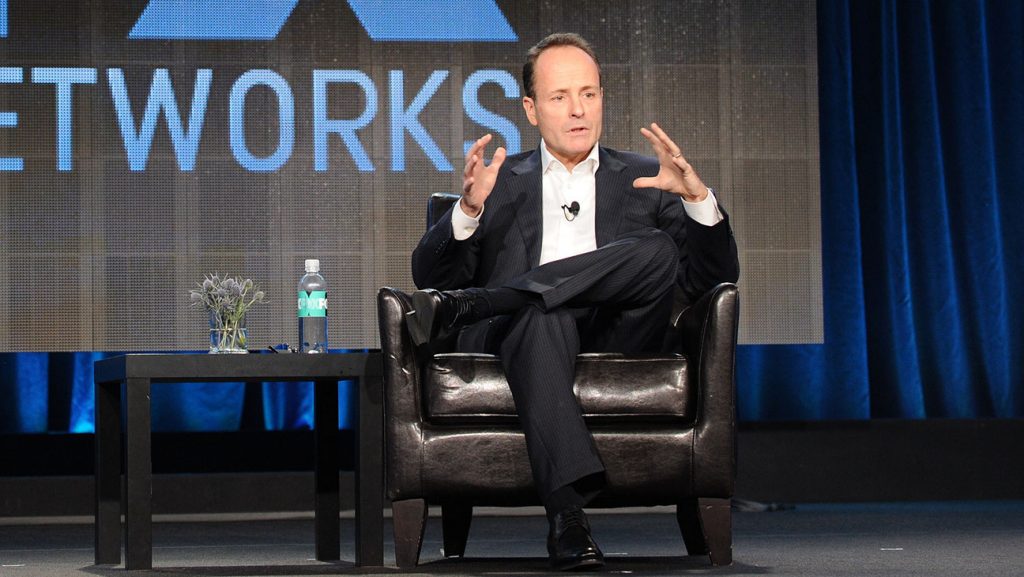 PASADENA, Ca. — "The most fearless originals are on FX."
That tag line played Friday morning at the end of an FX clip reel heading into CEO John Landgraf's executive session. It certainly applies to FX programming, but it also sends a message Landgraf was careful to plant before reporters:  the notion that in the massive media grab Disney is currently engineering with Fox, FX is a very valuable, stand-alone asset.
"The oddness that it is so different from Disney's brand is a good thing," he told reporters. "Our particular expertise doesn't exist yet inside their company."
Of the multi-billion-dollar corporate acquisition, Landgraf says he takes heart from how Disney, under CEO Robert Iger, has been "good stewards of brands it has bought" such as Pixar and Marvel. "The creative culture has thrived," he added. In his conversations with Iger, the message has consistently been that Disney sees FX as a key part of the gamble.
It's also a dream come true for Landgraf, who, with Disney money (and once the deal is confirmed in about 18 months), he will be able to finally compete financially with HBO on the one hand and in the on-demand, booming, streaming world currently dominated by Netflix.
Critics ranked FX third behind HBO and Netflix in many "best of" year end polls, said Landgraf, who keeps keen tabs on these things.
By acquiring FX, Disney gets something they don't have a lot of now: edgy, adult content they can offer to on-demand subscribers. That's a good thing for the media giant to invest in, figures Landgraf.
Up until now, he says, FX has been punching above its weight, calling it "a place where people come to make their first show." He referenced rookie showrunners such as Louie CK, Danny Glover and Pamela Adlon.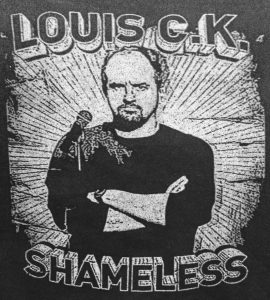 As for Louie, Landgraf chose his words carefully. The entire inventory of the comedy has been yanked from FX and there is no timetable for it to return. He did have a conversation with CK but would only say that once the comedian acknowledged that the allegations of sexual misconduct in the New York Times were true, the network decided to cut all ties.
Landgraf refused to do what he often does, which is ruminate on what's next. Don't ask him what Hollywood needs to do to clean up its act.
As a powerful, middle-aged white male, he said, he's simply not entitled to "render a final, Solomon-like decision on that."
He does, however, still think that Louie is "still art," even if viewers may forever see it now, "through a different prism."