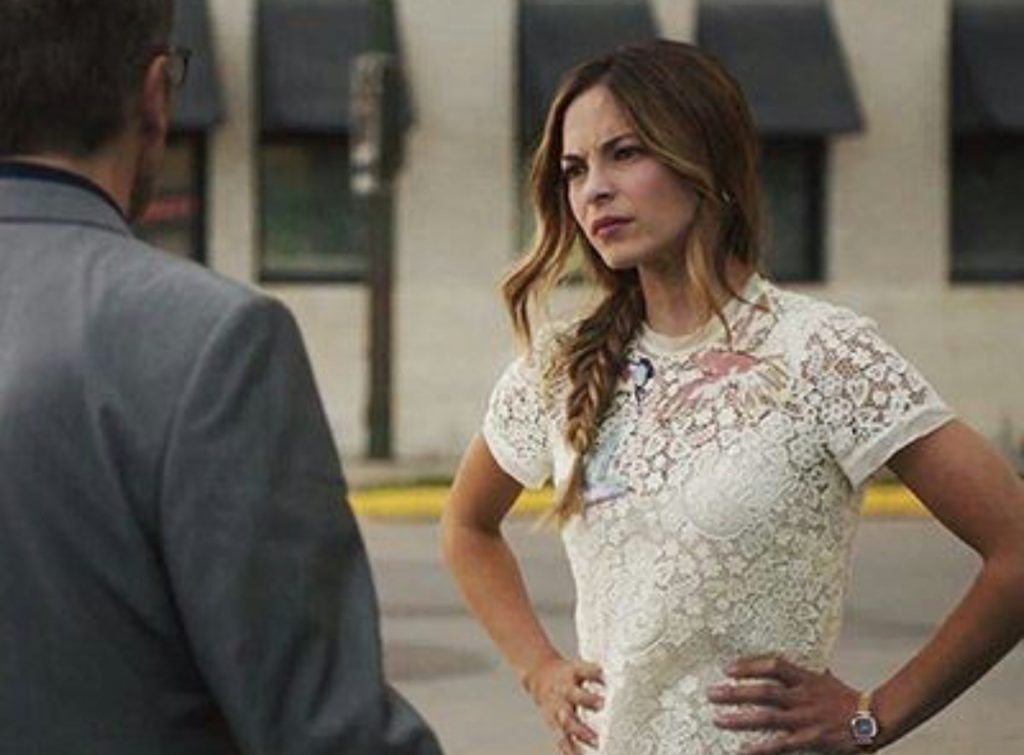 PASADENA, Ca. — Dark dramas and morally ambiguous characters have been pushing the envelope on television since The Sopranos and The Shield. Comedies, too, have never been darker,  including a few being promoted here at the winter TCA press tour.
Former Saturday Night Live player Bill Hader, for example, sat before critics Thursday to help showcase Barry, a HBO comedy coming in March about a deadly and depressed hit-man who explores an interest in acting. (Henry Winkler plays a low-rent acting coach.) The show is more edgy and shocking than laugh-out-loud funny, with even Hader admitting out in the hall after the session that he was not fully at ease with the level  of splatter-y gun violence. Ditto a new TruTV anthology series from Bobcat Goldthwait called Monsters & Misfits. Seth Green stars in one episode as a voice-over actor who takes over as the voice of Bubbles the Bear — and then thinks the cartoon bruin is out to get him.
CBC has turned back towards the light with Burden of Truth, which stars Kristin Kreuk. The Vancouver native plays a big city lawyer who returns to her small town roots. The hour-long drama reminds me of Treat Williams series Everwood (2002-06) in that it takes an ambitious, big city professional and has them return to their small town roots.
The series is shot in the town of Selkirk, about 45 miles outside Winnipeg.
"It makes it feel very real," says Kreuk, who has spent most of her career on studio sound stages.
Co-star Peter Mooney felt the cast and crew "folded into the life of the town fairly quickly."
One office set was shot in an actual office right in the heart of the town. "There was a dude who walked around in his office upstairs playing guitar," says Kreuk.
Kreuk says Burden of Truth isn't as quirky as another series set in a small town.
"It's not as quirky as Northern Exposure," says Kreuk. I loved Northern Exposure, although I feel like there might be a place for that kind of show again. This is more of a small town that is grounded with people who are struggling."
The more adult role is a welcome change for Kreuk, now 35, who has spent much of her adult life as a heroine in romantic fantasy-dramas for The CW. She was just 18 when she became a Comic-Con crush on the Vancouver-based series Smallville. Starting in 2001, Kreuk played Clark Kent's high school girlfriend Lana Lang through the first eight seasons of that series. She followed that with four seasons on The CW's Beauty and the Beast (2012 – '16).
For more on Kreuk and Burden of Truth, follow this link to the feature I wrote for The Canadian Press.