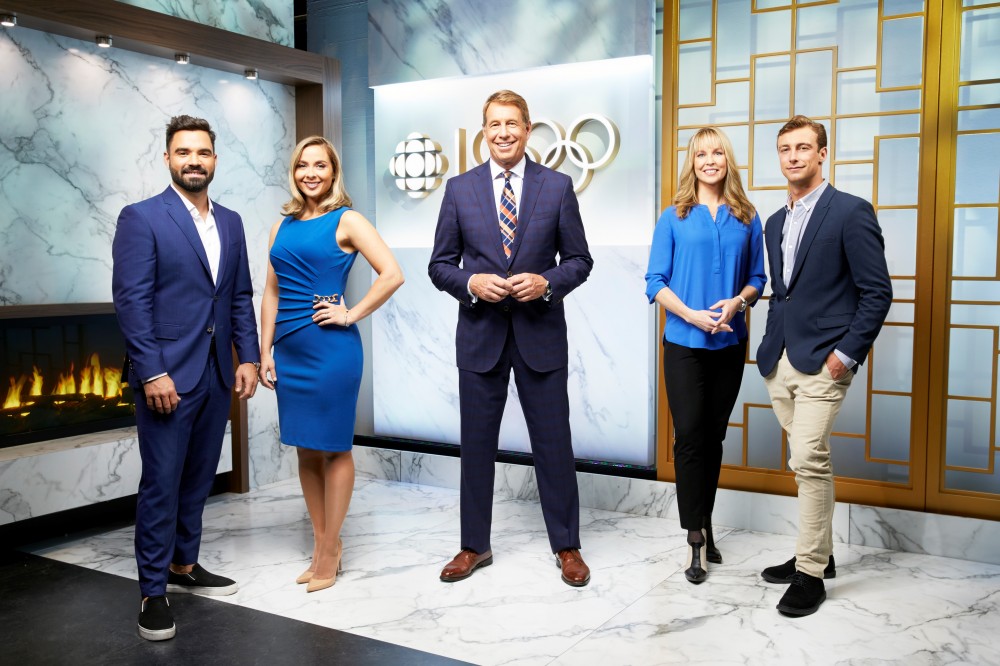 Viewers looking to catch the opening ceremonies of the 2018 Olympic Winter Games live from Pyeongchang, South Korea, better be prepared to get up early.
Coverage begins with the pre-show at 5:30 a.m. ET, with the opening ceremony broadcast live beginning at 6 a.m. ET. You can watch on CBC TV, CBC News Network, TSN, Sportsnet on CBC.ca/olympics and watch.cbc.ca and via the CBC Olympic app for Android and iOS.
Or you can sleep in and watch an encore broadcast of the opening ceremonies Friday evening on CBC TV at 9 p.m. ET.
The 14-hour time difference between Pyeongchang and Toronto is at play here; it's a 17-hour difference from Vancouver.
Greg Stremlaw, CBC's Head of Sports and General Manager of the Olympics, told me hockey fans should be happy, for the most part, with how the schedule breaks. On some nights, in some parts of Canada, fans will be able to watch Olympic hockey game live at 10 p.m.
More of an adjustment may be the absence of any NHL players at these games. Instead of Sidney Crosby, Connor McDavid or Alex Ovechkin, these athletes will be a mix of amateurs and former stars.
That doesn't necessarily mean Olympic hockey won't still offer exciting storylines. One man who should know is NBC play-by-play veteran Al Michaels. His call on America's shocking upstart win at the pre-NHL, 1980 Winter Games remains his biggest thrill as an announcer.
"Nothing comes close to that," says Michaels, who will call this year's Super Bowl for NBC. "I still get asked to leave; 'Do you believe in miracles?' on people's answering messages."
Michaels was speaking at the recent Television Critics Association winter press tour in Pasadena, Calif., where there was almost zero Olympic hype — shocking considering how much NBC pays to broadcast The Games. ESPN Vice President Bill Wolff suggested NHL, NBA and college basketball races are already "taking all the oxygen" in terms of televised sports in February.
Americans, too, have traditionally been far more interested in the Summer Games. That's when they own the podium, as opposed to the most-recent Winter Games in Sochi, where Canada won 10 gold medals to nine for the US.
ESPN host Mike Greenberg (left) had a radical suggestion on how to boost US viewership:  move some of the Summer Games events to the Winter Games.
"There is no earthly reason why swimming has to be in the Summer Olympics versus the Winter Games," says Greenberg, citing indoor swimming facilities.
CBC's Stremlaw would like to throw a curling rock right through that suggestion. He notes that third party analysts are predicting as many as 33 medals for Canada in Pyeongchang (where Russian participation has been reduced after substance abuse violations), outdistancing the record 26 won in 2010 in Vancouver.
Stremlaw points out that new Olympic events, such as "Big Air" snowboarding, mass start speed skating, mixed doubles curling and team skiing, could all boost viewership (especially among millennials on digital streaming platforms) as well as Canada's medal count.
One thing's for sure: The Olympics will be hard to ignore in Canada. Besides CBC's live, 17-hour coverage, both TSN and Sportsnet will offer more than 200 hours of The Games.
For more on The Games and how they will be covered in Canada, follow this link to an article I wrote for The Canadian Press.