With Sheldon and Amy tying the knot, Thursday night's 11th season finale of The Big Bang Theory is sure to be a ratings grabber.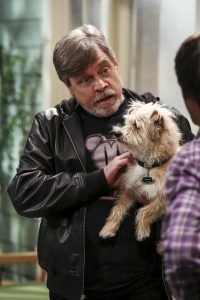 In the most recent available national total ratings tally from Numeris (the week of April 23-29), the CBS sitcom was the No. 1 show in English Canada with 3,221,000 CTV viewers. That put it easily ahead of No. 2 Young Sheldon (2,,673,000 viewers) and No. 3 the first round of the Stanley Cup playoffs on CBC (2,608,000 disappointed Leafs fans).
The wedding episode will likely surpass four million viewers, bringing the 11th season average to over three million per week and cementing an eighth straight victory as the No. 1 show in Canada for an entire season.
No show has ever done that before — not American Idol, not Survivor, not The Cosby Show, not even All in the Family or I Love Lucy.
HBO Canada's Game of Thrones may have come close among 18-49-year-old viewers or even surpassed Big Bang in even younger male demos, and same for AMC's The Walking Dead in markets such as Toronto, but, at 24 episodes a year, no broadcast network show has ever had the run that Big Bang continues to enjoy in Canada.
I spoke with one of the wedding guests this week: Jerry O'Connell. The call — to London where he was promoting international sales of his new shot-in-northern Ontario dramedy Carter — was really to set up a feature about that series. O'Connell admitted, however, that his twins are far more excited that he's going to reprise his role as Sheldon's older brother Georgie at the Big Bang wedding.
"They are nine," says O'Connell, 44, who is married to Rebecca Romjin. The two girls know all about Georgie because the character figures prominently on the twins' other favourite show, Young Sheldon. The character has barely been mentioned over the years on Big Bang.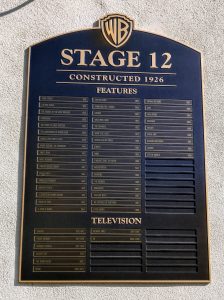 Last January in Burbank, Calif., when TCA members were shuttled to the Warners lot and the set of Young Sheldon, the executive producer of both shows, Chuck Lorre, was asked who should play the grown up version of Georgie on Big Bang.
"Matthew McConaughey. Look at this guy," said Lorre.
Like McConaughey, the young actor who plays young Georgie — Montana Jordan — is a Texan. He really does seem to have a lot of McConaughey's mannerisms, too.
Not that we know whether McConaughey was offered the part — he's probably too busy or too expensive — but O'Connell works, too. The wedding episode should lead to more appearances next season on Big Bang — which should please O'Connell's twins, as well as his accountant.
For more on this week's Big Bang finale, follow this link to the feature I wrote for The Canadian Press.