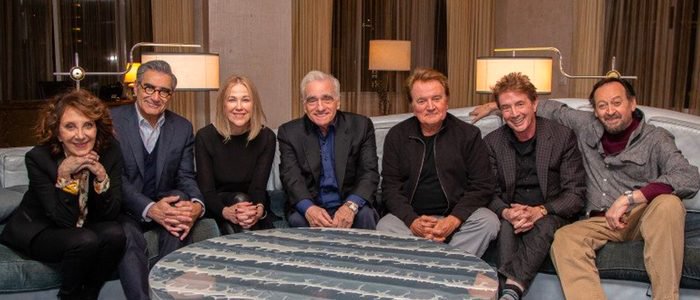 On Sunday, I will "take off" for the SCTV reunion at the Elgin Theatre in Toronto.
CHML's Scott Thompson had plenty of questions about Martin Scorsese's upcoming SCTV documentary, which has just been picked up in Canada by CTV. Smart move, Bell.
Not a lot of details are known at this point about the project, as I keep telling Scott. Rick Moranis is officially in, as announced Thursday. Will there be clips or sketches at Sunday's Toronto show? Don't know, but may learn more this afternoon when I interview moderator and SCTV super fan Jimmy Kimmel.
My guess is that Kimmel will conduct a conversation with all seven surviving cast members and that Scorsese will cut around their remarks for the doc, which is scheduled to air in 2019.
Thursday's CHML AM900 radio report lasts about ten minutes. You can listen in here.