Last December, Jimmy Kimmel checked a biggie off his bucket list when he was invited over to Martin Short's house.
The host of Jimmy Kimmel Live and The Oscars, could not have been more excited. An invitation to Short's annual Christmas party has for years been one of the hottest tickets in Hollywood.
"I will say there are a lot of things about this job that are good," Kimmel told me over the phone this week. "Right up at the top is being invited to hang out with Martin Short and have dinner—that's at the top as far as fringe benefits go."
If you've read Short's funny and touching autobiography, "I Must Say: My Life as a Humble Comedy Legend," you'll know that the Hamilton, Ont., native throws annual A-List affairs where stars and producers from TV, film and theatre sing, dance and tell jokes.
It was a dream dinner invite for Kimmel who happens to be a super fan of a little show Short once did with some pals called SCTV.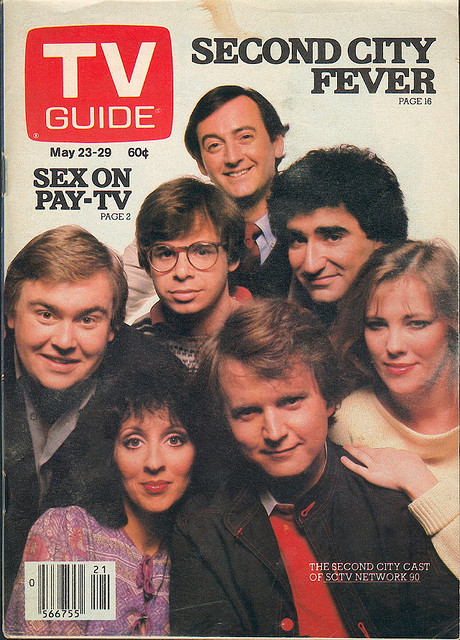 At the party that night were Eugene Levy, Andrea Martin, Catherine O'Hara and Dave Thomas. Kimmel, who'd had them all as guests on his talk show over the years, found them beyond charming and witty in this social setting.
It astounds Kimmel that they and John Candy and Harold Ramis and Rick Moranis and several other talented performers outside the SCTV realm — Victory Garber, Gilda Radner, Dan Aykroyd and Paul Shaffer among others — all found each other in Toronto in the early and mid-'70s.
Some have compared this gathering to the convergence of talent in Paris in the '20s but Kimmel goes even further: "The big difference between this and Paris in the '20s is that these people were working together on a project and not just a group of super talented people socializing with each other and soaking up each other's glow."
Kimmel suggested to Short they should all work together again. That's when Short told Kimmel about the documentary being directed by Martin Scorsese. Kimmel wanted to be part of it, and as a result the talk show host was invited to moderate the "Afternoon with the Cast of SCTV" taking place in Toronto this Sunday.
Kimmel believes the original cast could mount a brand new sketch comedy show where they take new shots at television.
"I think it would work especially well today. You can do a niche show and not have a huge mainstream audience and thrive. But I don't think that interests them. They're probably some fear of punching a hole in a masterpiece."
When he was at Short's house has asked to see some of the old series. Short had to dig out an old VHS tape. The two sat and watched a few episodes with Kimmel quizzing as to who did what and how it all was put together. "I really could go through the whole library with him and ask 150,000 questions."
Kimmel's late night peers have to be envious that he gets to be the ringleader of this event. Conan O'Brien once told me that not ever having John Candy on his old NBC Late Night series was one of the biggest regrets of his life. Candy died at 43 in 1994.
O'Brien is such a fan he wrote the linear notes on the SCTV box DVD set that was released a decade or so ago. Ben Stiller, who fronted a sketch show of his own on Fox a generation ago, also singles them out as an enormous comedy influence.
Read more about Kimmel and Scorsese's Toronto stage salute to SCTV here at this feature I wrote for The Toronto Star.