Fire up the Tiki Torches and pass the ketchup flavoured potato chips — Canadians can now apply to be on the U.S. version of Survivor.
Just as Donald Trump seems ready to kick Canadians out, CBS  announced Wednesday that Canadians will finally be able to join Americans on the long-running reality series.
Host and executive producer Jeff Probst (above) made the announcement Wednesday on ET Canada a few hours prior to the 37th season premiere, nicknamed "David vs. Goliath." It's billed as the ultimate showdown between underdogs and favourites.
"It's exciting for us, being quite candid," Probst said Wednesday, "because we have a whole new country to find people from."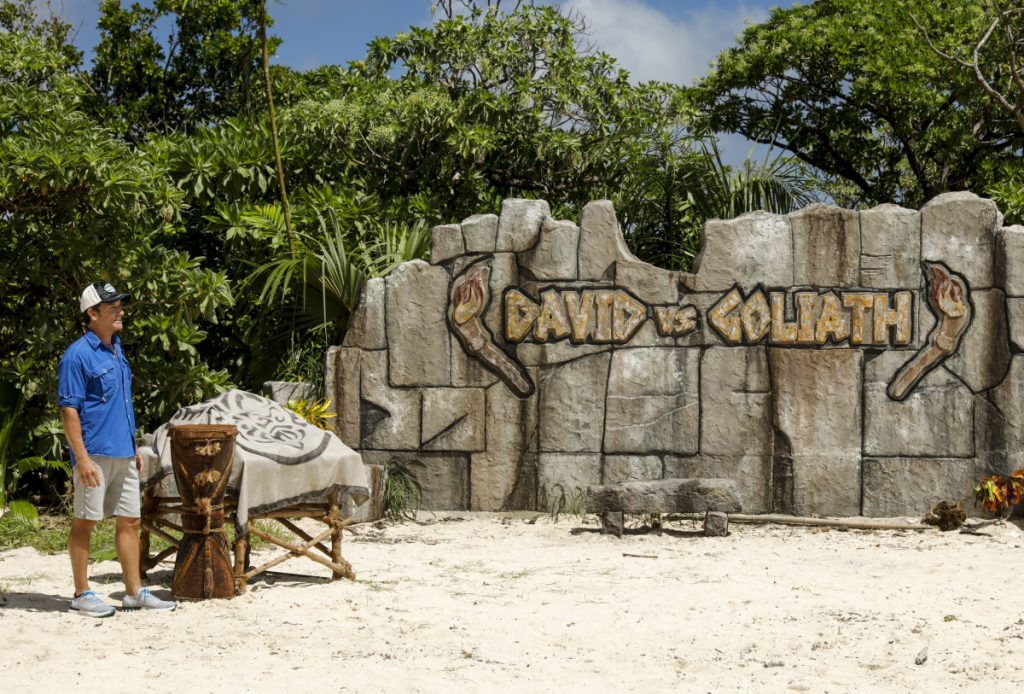 Season after season, Survivor has been a consistent winner for Global in Canada, remaining their top-rated primetime offering among 18-49-year-olds.  For 18 years, however, CBS has refused to consider Canadians as part of the player mix. Various reasons were given over the years, some having to do with insurance and the complicated paperwork that goes into processing applicants for the series.
The real reason was that, just as major league baseball viewership dropped when the Toronto Blue Jays won back-to-back pennants in the '90s, CBS didn't want to risk having somebody from Sarnia or North Bay, Ont., dulling rooting interests in Texas, Ohio or Florida.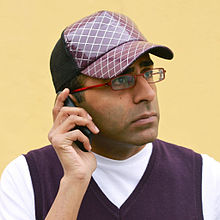 The man who calls himself The World's Greatest Reality Show Expert, CTV News Channel producer Murtz Jaffer, was first on the scene with Wednesday's scoop. Already in Los Angeles on one of his record-breaking reality show live taping jaunts, he called to report that LA was a-buzz with news of Survivor's impending hoser invasion.
"People I know have been waiting for this day since 2000," says Jaffer, who had all but given up on CBS allowing Canadians to compete on the series. "It's the number one question I've been asked over the years," he says. "I would tell Canadians, 'Keep eating your poutine and drinking your Tim Horton's. It's never going to happen."
Although it did happen once, sort of. Near the beginning of Survivor's long run, on Season 2 ("The Australian Outback"), Kel Gleason gained some notoriety after Jerri Manthey accused him of smuggling in some beef jerky. The US Army veteran was born in Illinois, and calls FOrt Hood, Texas, his hometown but enjoyed dual citizenship after growing up in Fredericton, New Brunswick  and working as a production assistant for CBC Radio.
Why open the border to more Canadians now? Jaffer thinks the show needs a shake up and an exotic Newfoundland accent might spike the mix. I wonder if the ouster of CBS CEO Leslie Moonves has anything to do with the timing; the boss always seemed pretty adamant whenever I had the nerve to ask whether Canucks would ever compete on Survivor under his watch.
Jaffer notes that while Canadians can start filling out applications right away, they won't be competing on televised episodes of the series at the earliest until one year from now, which will be Season 39. Survivor usually tapes in an island in the South Pacific months ahead of the TV run and often tapes two seasons back-to-back. Both this new season and the next are likely already in the can.
Jaffer also wonders if this announcement means viewers will finally get to see an all-winter season. I've put this question to creator Mark Burnett and host Probst in the past. Both gently suggested that regular fans might not be that anxious to see players in scarves and parkas instead of bikinis and short-shorts. There would be technical and medical challenges too, with cameras and contestants apt to freeze up at times.
Should Survivor ever shoot an episode in Canada, they will have the option of moving straight into their own CBS Studio. CBS also announced Wednesday that they are opening a new facility in Mississauga, Ontario. "CBS Stages Canada" is set to open mid-2019. The 260,000 square-foot, six soundstage facility could soon be the new home of two CBS shows already in production in Toronto: the All Access sci-fi drama Star Trek Discovery and In the Dark. CBS Studios production slate currently boasts 63 series across several platforms.
Toronto is already maxed out with TV productions and soundstages are at a premium, even counting all the old warehouses converted to stealth studios. Veteran showrunner Carlton Cuse (Lost, The Strain) told me this summer that he had hoped to shoot the new Amazon Prime thriller Tom Clancy's Jack Ryan in T.O. but stages and crews were already at a premium to he moved the series to Montreal.
With Netflix, Hulu and Amazon spending hundreds of millions in Canada and the Canadian dollar steady at 75 cents American, pretty soon Trump may have to slap a tariff on American TV shows outsourced to Canadian crews.