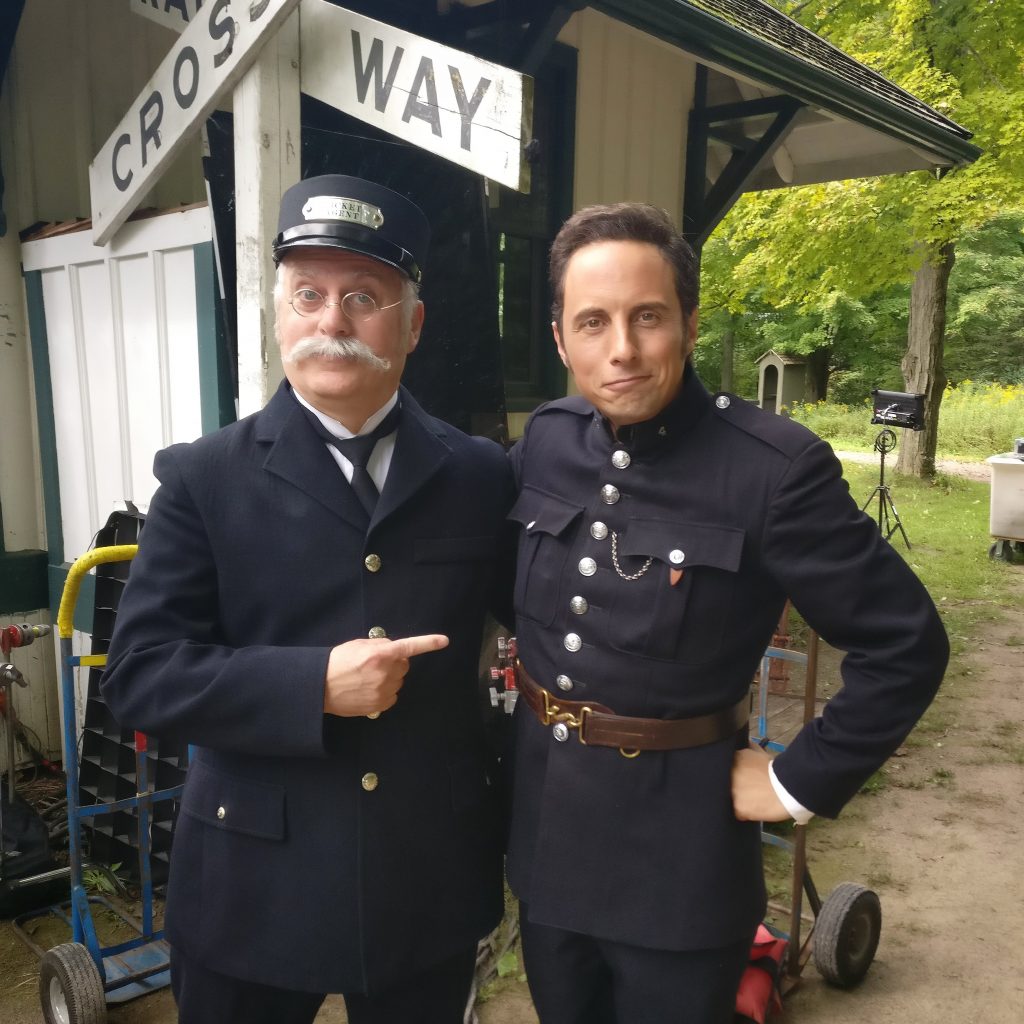 The third week of September is still when stuff gets real in any new TV season.
Several shows launch this very week, including the new version of Magnum,P.I. and the Lost-in-reverse drama Manifest (Monday), FBI and the hospital drama New Amsterdam (Tuesday), the This is Us/"Big Chill" wannabee A Million Little Things (Wednesday), the Murphy Brown reboot (Thursday) and the retirement home comedy The Cool Kids (Friday). In addition, Tim Allen's series Last Man Standing returns after a year off Friday.
Monday starts with a big bang, literally, with the return of the No. 1 and 2 sitcoms from last season, The Big Bang Theory (in its final year) and Young Sheldon.
CBC — wisely, I think — tried to get a jump on the competition by launching most of its fall shows last week. The results were mixed, with only one show — The Great Canadian Baking Show — topping the half million mark in the old, partial, overnight ratings with 565,000 viewers. Still Standing (498,000) and Dragon's Den (487,000) both came very close, but others not so much. From last week (all early, overnight estimates): The Detectives (417,000), 22 Minutes (367,000), the UK drama import Vanity Fair (225,000), Baroness Von Sketch Show (194,000) and UK comedy import Hang Ups (173,000).
Expect all of those numbers to rise once the full Live+7 data and streaming numbers are added. Still, on the old scale, that's a slow start in a less competitive week.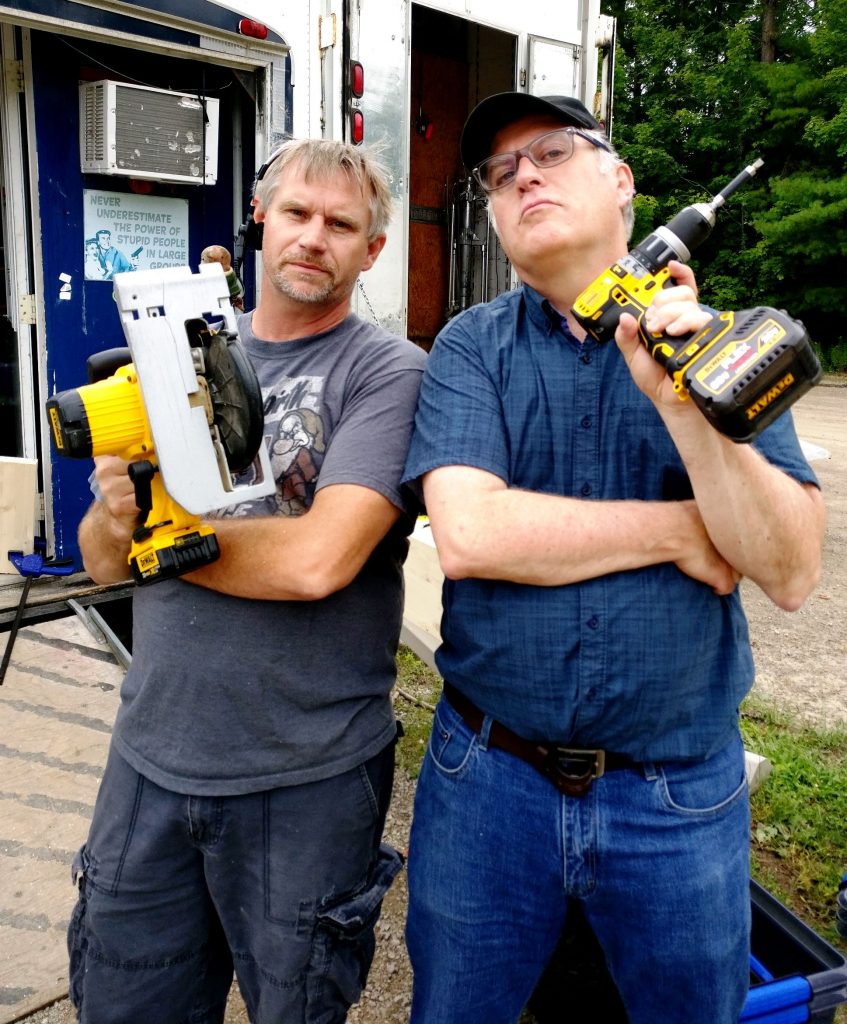 CBC will look to their stopper Monday night to turn things around: Murdoch Mysteries. The 8 p.m. drama is entering its 12 season as by far CBC's strongest performer. Still, don't expect it to top the million mark in the overnights this first week out up against the final season premiere of The Big Bang Theory.
I had the great good fortune to be invited to a location shoot — north of Hamilton at picturesque Westfield Heritage Villiage — at the start of September. I even got to play a small part as the "Ticketman" in a scene opposite Jonny Harris (George Crabtree) and Charles Vandervaart (John Brackenreid).
Learning four whole lines (the shortest being "Pretty?") was a tad nerve wracking for Mister Memory Challenged but I was in good hands all the way. Special thanks to director Sharren Lee for her tolerance and key hair and makeup pros Shirley Bond and Deb Drennan for turning me into somebody else for a day.
I'll write more on that experience as it gets closer to the early December air date.  You've been warned: save 30 seconds or so on your PVRs.
Murdoch usually stays close to its Toronto studio but this location, which the show has traveled to before, really brought the turn-of-the-century era to life. Other shows have taken advantage of the volunteer run facility. Back in 1985, Westfield played host to Kevin Sullivan's "Anne of Green Gables." The biggest plus is that there is a train station and a genuine iron engine and track already in place.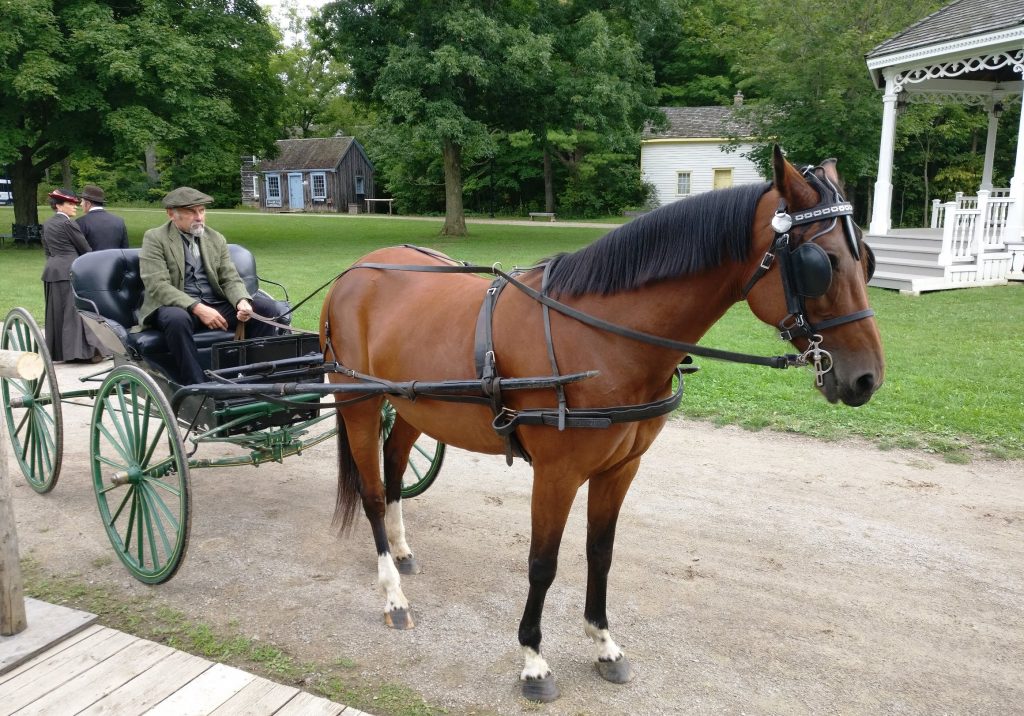 Showrunner Peter Mitchell was on the scene and briefly described some terrific episodes coming up this season, especially the Halloween hour, which he urged me not to miss. The great inventor Nikola Tesla also returns for a third time to the series; he and Murdoch team up on a rather interesting invention: television.
What, in 1906? The detective is far more interested in developing some sort of magic picture contraption as a security device. There were experiments with mechanical TV sets dating back to the time, with the Scottish inventor John Logie Baird developing a working, spinning wheel commercial system by 1926. (You can see some of those actual sets in Toronto at MZTV Museum of Television in Liberty Village.)
On the day of my visit to the set, the show's ever resourceful "Prop Monkey" (ace property master Craig Grant) was making a facsimile of an early TV — out of plywood! I'm pretty sure that's how I first watched shows such as The Friendly Giant and The Littlest Hobo.
There's also an upcoming episode featuring pirate rum runners patrolling the choppy waters of Lake Ontario. Arrrr, eh? Catch the season premiere of Murdoch Mysteries, plus the return of Frankie Drake Mysteries, Monday night at 8 p.m. and 9 p.m. on CBC.