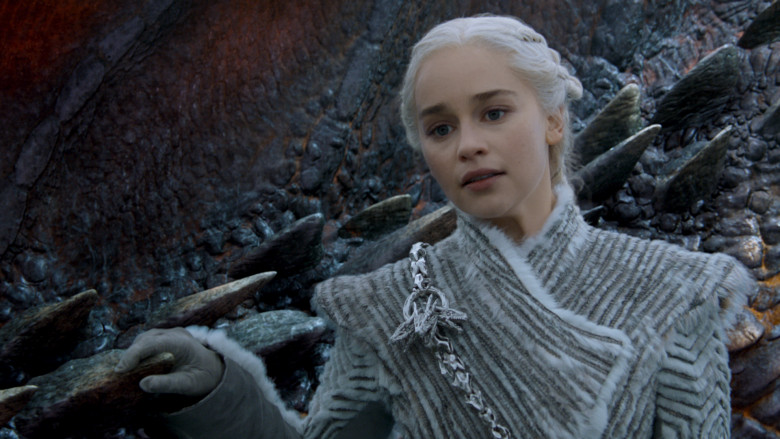 How to get Canadians to Crave more?
That's clearly the goal at Bell Media, which Thursday announced it will be offering more ways for audiences to subscribe to the streaming service.
For one thing, The Movie Network, or TMN, will merge with and be re-branded as Crave, giving cable subscribers a linear window on Bell's streaming service.
If you enjoy your Crave content streamed, you now have two options: let's call them regular Crave and super Crave. One costs the same as it did last week — $10 bucks plus tax — and one is twice that at $20, giving customers full access to everything new on HBO Canada.
You can also, starting Monday, order Crave directly off its web site as well as from your local television provider. In the coming weeks, you'll also be able to order the Crave app on iPhone, iPad and Apple TV. They're also offering Super Crave direct to consumers at a discount if you sign up now for a year — an interesting end run around the cable companies. Where, just a few years ago, offering such a cord-cutting cannibalization would be verboten, Bell is now handing out scissors.
This is, however, the Canadian private network that proudly puts "streaming" instead of "airing" on advertising for all its linear programming. Might as well jump into the stream with both feet, if it is all going that way eventually anyway. Convergence Research Group calculates that, by 2020, there will be more Canadian households with streaming service subscriptions than with cable TV subscriptions.
Crave's Halloween-coloured logo has also been painted Bell blue, just to pound all this home.
Bell has been loading up on its streaming content, making pricey acquisition deals over the past few years. If you want to see HBO, Showtime and Starz fare in Canada (legally), you've got to come through Bell. This has resulted in Crave going from a four dollar a month service at launch less than four years ago to an even ten spot.
That is still a pretty good deal for all those shows under one roof, plus Letterkenny. Are you craving that final season of Game of Thrones and counting the days until winter is coming? Sign up now and get in on that plus the return of Veep starring Julia Louis-Dreyfus, director Ben Stiller's new prison drama Escape at Dannemora, Westworld, Doctor Who, Star Trek Discovery, Ray Donavan and a whole lot more. As Bell Media president Randy Lennox states on Thursday's release, Crave will be delivering "thousands of hours of prestige programming at an "unbeatable value."
And so, Bell, tallying up the cost of all these acquisitions, has put Crave right up on the top shelf. This is to compete with a gang-tackling group of international, OTT services all offered at about the same price, including Netflix, Amazon Prime Video and CBS All Access.
Still, some will argue that the effort is a day late and a dollar short. Big spenders Netflix, which launched 25 new shows since I started typing this story, turned a two year head start into a deep entrenchment. As one industry wag suggested to me (in a quote that was too awesome not to use), "Bell's latest Crave move is like showing up to prom for the last dance.  No one cares.  Prom started the weekend before."
There's also the risk that many HBO subscribers will simply flip that monthly cost over to a Crave/HBO streaming combo deal, ditching that wonky set top box and cutting the cable cord entirely.
More international OTT competition, of course, is on the horizon. Disney is launching a robust streaming service in 2019. Winter is coming for Canadian media companies who aren't all in on the streaming side.
David Kines, co-founder and president of rival Canadian movie channel and on-demand service Hollywood Suite, gets why Bell is all in on marketing Crave now. "Bell has definitely invested very heavily in content and it's a huge challenge to figure out how to recoup that investment, especially when they're on a very uneven playing field, up against foreign players who don't pay a dime in Canadian taxes, and appear to have an extraordinarily high tolerance for carrying huge amounts of debt. All Canadian media companies – big and small – need to try as many ways as possible to stay in the game."