Bad news, gift givers. As of today, Friday, Dec. 14, there are only 10 more shopping days until Christmas. You've missed Black Friday, Cyber Monday and even Ruby Tuesday. There's no more free shipping, so you actually have to brave the stores, and you've left it until Dented Car Door Saturday and Kill You For That Parking Spot Sunday.
So what to get the TV buff(s) on your list? Never fear, Brioux TV is here with four really cool, last-minute holiday suggestions:
Bitterness aside, a must read for the TV buff on your list.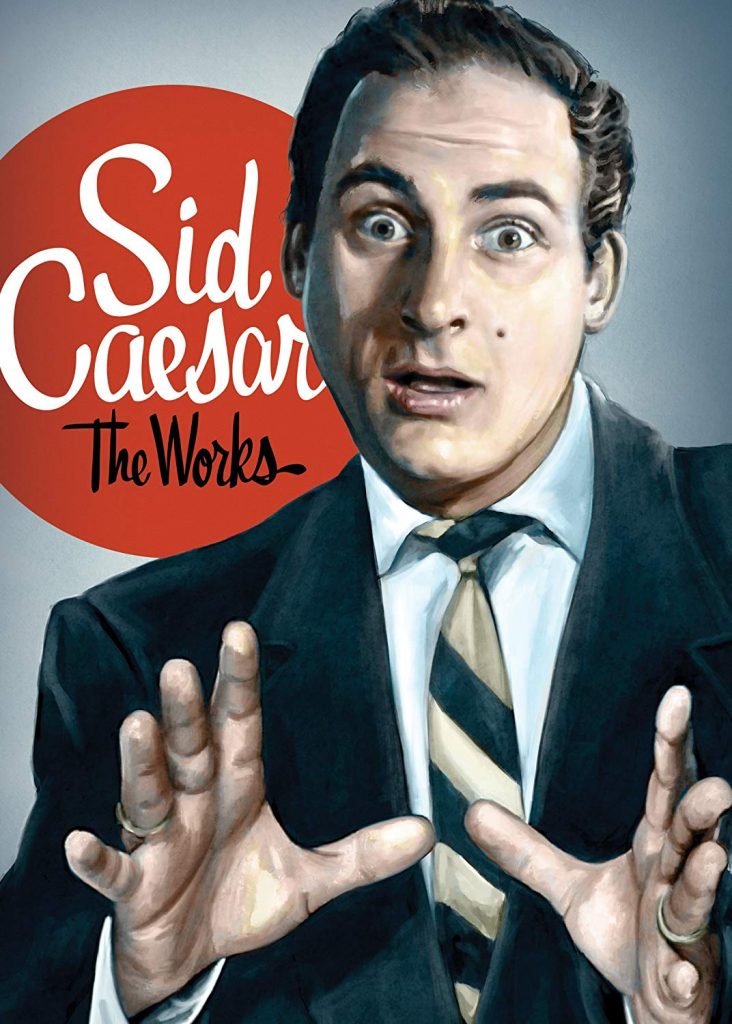 If you're searching for a gift for a fan of, or someone curious about, the very early days of television, look no further than these two Golden Age collections from Shout! Factory: Sid Caesar: The Works and Ernie Kovacs: The Centennial Edition.
In some ways, these two TV comedy pioneers were to television what Charlie Chaplin and Buster Keaton were to film: unique talents who elevated the new medium into an art form.
In 1949, television broadcasting was still four years away from launching in Canada. Caesar, at 27, was already becoming a name on Broadway, but even for the few thousand who owned TV sets, what the heck was an Admiral Broadway Review?
That was the show that was canceled after 26 weeks because it sold too many of the sponsor's television sets and the company couldn't keep up with production. Let that sink in.
By the time Your Show of Shows rolled around, in 1950, Caesar and his co-star — Imogene Coca, Carl Reiner and Howard Morris — were becoming household names. Their 90-minute comedy reviews played like a live, brand new Broadway production every week.
Caesar and his fearless quartet had to do what Saturday Night Live does, backwards and in heels. What made it work were the cast and the writers. Including his later series, Caesar's Hour, they included Mel Brooks, Carl Reiner, Larry Gelbart, Neil Simon, and Woody Allen. At mid-century, they wrote the TV comedy Bible still largely in use today.
This DVD showcases the best of Caesar, but it is still a hard sell to many because it all took place in a black and white world. This didn't make Chaplin or Keaton any less funny, and it shouldn't stop you from buying this collection.
What you'll see and hear, beyond great writing, is brilliant acting. Caesar did not put on a dress and tell jokes like contemporary Milton Berle; he became people the audience knew and could relate to.
Included is the 2014 Paley Center For Media Tribute with Mel Brooks, Carl Reiner and Billy Crystal as well as a 1967 reunion special.
Kovacs was more from the Keaton school. He seized the new medium of television and took it apart, playing it like one long, extended magic trick. He did the same with music, taking classical and popular music and having it performed by derby-hatted apes known as "The Nairobi Trio."
His stuff was so weird and original — while still charming and silly — none of his shows every lasted very long. He worked morning, afternoon and prime time slots, influencing everyone from David Letterman to Monty Python to Rowan & Martin's Laugh-In.
Included in this collection are the colour version of his legendary silent series, Eugene; his award-winning commercials for Dutch Masters cigars and 30 episodes of his offbeat game show Take a Good Look. There's even "A Pony for Christmas," a rare TV pilot about a medicine man co-starring Keaton, whose career was in a bit of a revival in the late '50s, early '60s. Plus there's his appearance on The Lively Arts, a CBC series about art and culture. Thank goodness this survives, because it is the only existing filmed solo interview with Kovacs.
Much of Kovacs work, in fact, does not exist. His early shows were performed live and few were Kine-scoped. That many sketches do remain is thanks to his devoted widow, Edie Adams, who spent the rest of her life tracking down and raising funds to preserve his video legacy. Thanks, too, to Shout! Factory, the Criterion of home DVD collecting.
January marks the 100th anniversary of Kovacs birth — and the 58th anniversary of his tragic death in a car accident. If you're new to his crazed casualness, buy this DVD and take a good look.
Finally, for the TV fan who truly does already have everything, there is the Charles Nelson Reilly Shower Curtain. Now you can shower in the privacy of your own home with the man who made America snicker on Match Game and dozens of other TV appearances.
This waterproof masterpiece came to my attention thanks to an Instagram posting by colleague Will Harris. The illustration is by Portland, Oregon artist Cloe Ashton. I can only find the curtain for sale on eBay, and boy, you can take a bath on the price. Still, if anyone out there locates a store for this goodie, please get in touch.