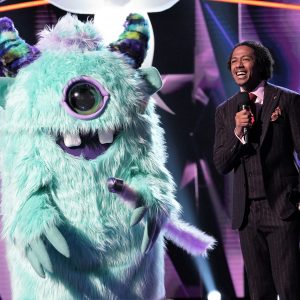 Wednesday night, Fox kicked off the annual mid-season blitz of new TV shows with The Masked Singer. The series is like America's Got Talent meets The Gong Show, with real singers hidden in goofy and elaborate, sports team-like mascot costumes. Youpee or whoever sings, and a panel of judges (one of them being Robin Thicke) have to guess who is under all that shag carpeting.
The first episode repeats Saturday at 9 pm on Fox. And, yes, this is what network TV has come to. The series, of course, won its timeslot for the premiere.
To promote the debut, the folks at Fox PR shipped an enormous, table-top-sized cardboard box containing two thin, easily rolled into a small tube, cardboard masks and a chart to play along with the game at home. There was also a single, slim DVD screener and an old-fashioned press release.
The packaging was handy if you have a car that leaks a conspicuous amount of oil and you need to put something under it. Otherwise, clearly, The Masked Singer is not an environmentalist. The Masked Singer is a tree killer.
CBC has several new and returning shows starting this month and on into March. All have first season budgets set at about what it cost Fox to ship all that cardboard north of the border.
Below is a handy list of shows comin' atcha through to the end of this month. No trees were harmed in posting this information:
THURSDAY, JAN. 3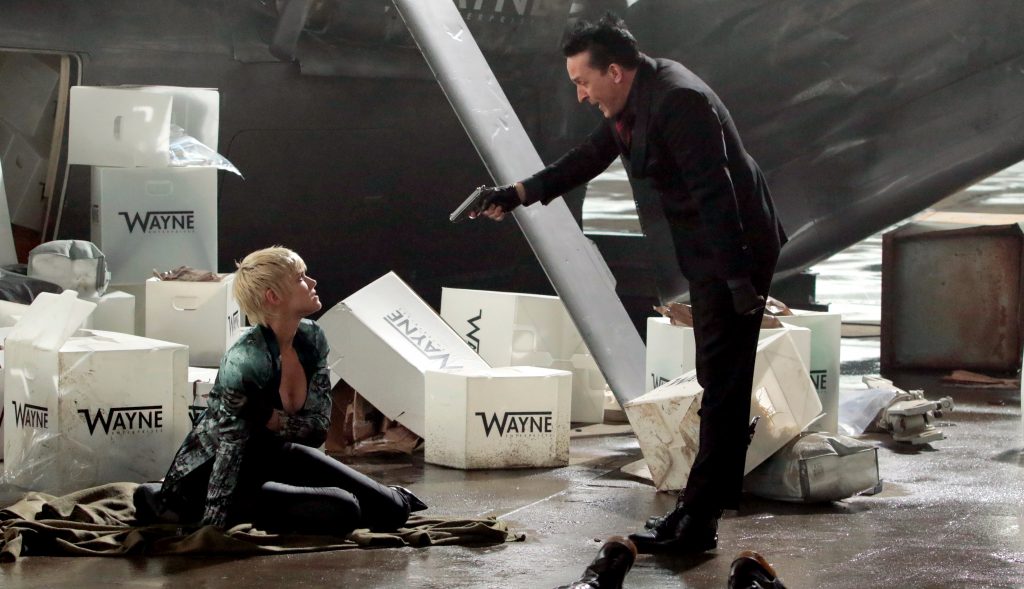 Gotham (Fox). Back for a shortened fifth and final season.
The Blacklist (NBC) returns for a sixth and final season.
SUNDAY, JAN. 6
Heartland (CBC) gallops back for a 12th season, albeit a shorter one.
The Golden Globes (NBC/CTV). Hosted by whoever. Start drinking at home now to keep up with the celebs.
MONDAY, JAN. 7
America's Got Talent: The Champions (NBC/CTV). Saw them before? See them again.
Coroner (CBC). A recently widowed young coroner (Vancouver-native Serinda Swan, seen recently in Ballers) moves to Toronto to investigate suspicious deaths. Rounding up the stiffs is a homicide detective played by Roger Cross (The Strain). From the folks behind Durham County, Bellevue. Opportunity missed: calling it "Coach's Coroner." C'mon CBC!
TUESDAY, JAN. 8
Cavendish (CBC). Mark (Mark Little) and Andy (Andy Bush) return to their hometown of Cavendish and find it is way weirder than they remember. The two stand-up/sketch players describe the comedy as "The Road to Avonlea   meets Twin Peaks," but they admit they stole that line from the guy who interviewed them right before I did (radio entertainment reporter Rudy Blair). Check back with Brioux.TV for on this series in the coming days.
Return of Kim's Convenience and Schitt's Creek (CBC), two Canadian comedies getting rave reviews lately in the States.
WEDNESDAY JAN. 9
Burden of Truth (CBC). Kristin Kreuk lawyers up for a second season of small town hijinks and litigation.
Schooled (ABC). Spun off from The Goldbergs.
Match Game (ABC). Returns for a fourth season with Alec Baldwin as blank.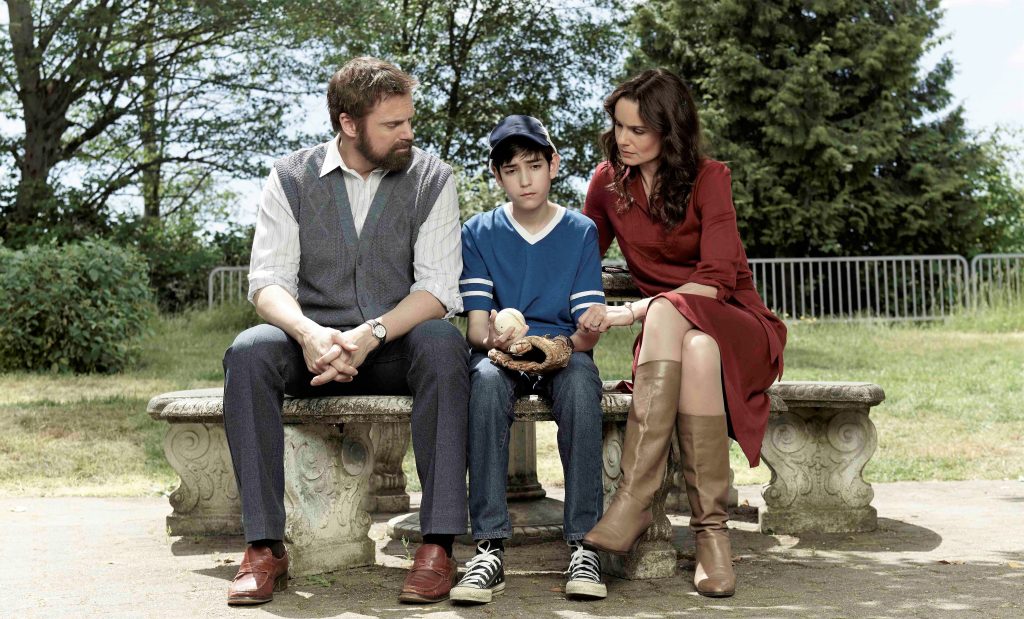 Unspeakable (CBC). Limited run drama based on the tainted blood scandal in the wake of the AIDs crisis of the mid-'80s. Stars Sarah Wayne Callies (The Walking Dead), Shawn Doyle (Bellevue), Michael Shanks (Saving Hope). Robert C. Cooper (Stargate Atlantis), who considers this a life long dream project, is creator, executive producer.
THURSDAY JAN. 10
Workin' Moms (CBC) returns for a third season with back-to-back episodes.
When Heroes Fly (Netflix). An Israeli series about a special commando unit sent to rescue a woman abducted in Columbia.
FRIDAY JAN. 11
The Stats of Life (CBC).  A second season of number crunching,  exploring how real families across Canada add up to the national averages.
Sex Education (Netflix). Gillian Anderson (The X Files) stars in this Welsh series about a A teenage virgin who lives with his sex therapist mother. The condoms are out there!
SUNDAY JAN. 13
True Detective (HBO). A third season for those who weren't completely turned off by the second. Mahershala Ali will try to turn that around in the new episodes.
MONDAY JAN. 14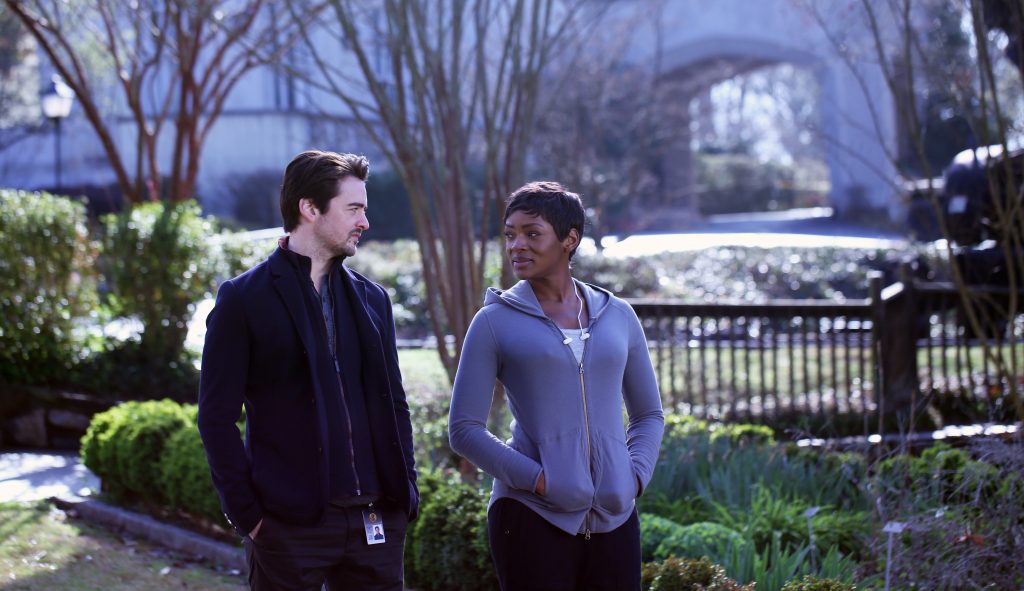 The Passage (Fox).  Big budget thriller from Ridley Scott and writer Liz Heldens (Friday Night Lights) about a secret medical facility looking for a cure for all disease — even if they have to wipe out Earth's population to find it. Mark-Paul Gosselaar, Saniyya Sidney star.
TUESDAY JAN. 15
Roswell, New Mexico (The CW). A reboot of a series about twenty-somethings and aliens.
THURSDAY JAN. 17
Little Dog (CBC). Season Two finds Tommy (Joel Thomas Hynes) in the middle of more East Coast craziness after what he didn't do last time out in the ring — take a dive. There's hell to pay back home, as evil mom Sylvia (Ger Ryan) lost her house after the fight.
Star Trek Discovery (Space). Captain's log: the series returns for a second spectacular, shot-in-Toronto season. Set twitter critics to stun! Anson Mount is introduced as legendary pre-Kirk skipper Capt. Pike, and comedian Tig Notaro also beams aboard as chief engineer Reno.
FRIDAY, JAN. 18
Grace and Frankie (Netflix). Fonda and Tomlin return for a fifth season.
The Punisher (Netflix). Season Two. Watch or be punished!
WEDNESDAY, JAN. 23
Pure (Super Channel). This well-acted and suspenseful series returns for a second season thanks to Super Channel, so if you missed out on this Mennonites vs. mob drg runner drama the first time around, get thee in front of a TV set, Jacob!
THURSDAY, JAN. 24
Cardinal (CTV). Season four brings Billy Campbell and Karine Vanesse back battling Shad flies in North Bay for more Superior detective drama.
SUNDAY, JAN. 27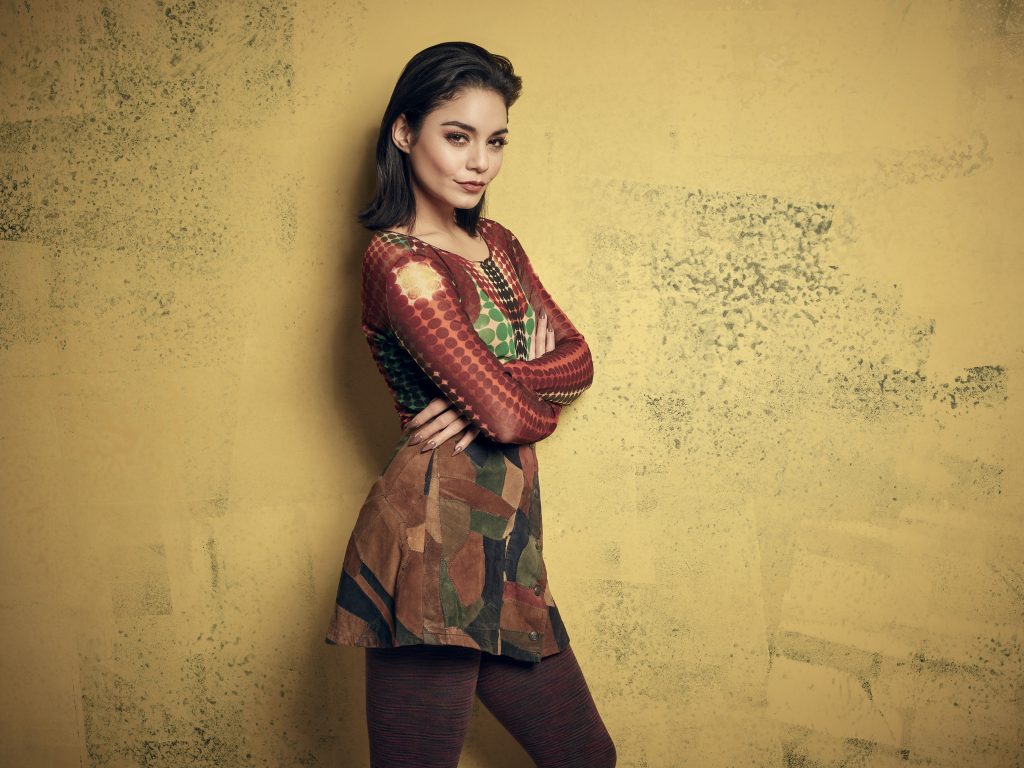 RENT Live (Fox). The Tony Award-winning musical gets a live TV booking, with Kiersey Clemons, Brandon Victor Dixon, Jordan Fisher and Vanessa Hudgens among the cast.
WEDNESDAY, JAN. 30
The Launch (CTV). Jann Arden and Sarah McLaughlin join the mentor panel on the second season of this hit song search series.