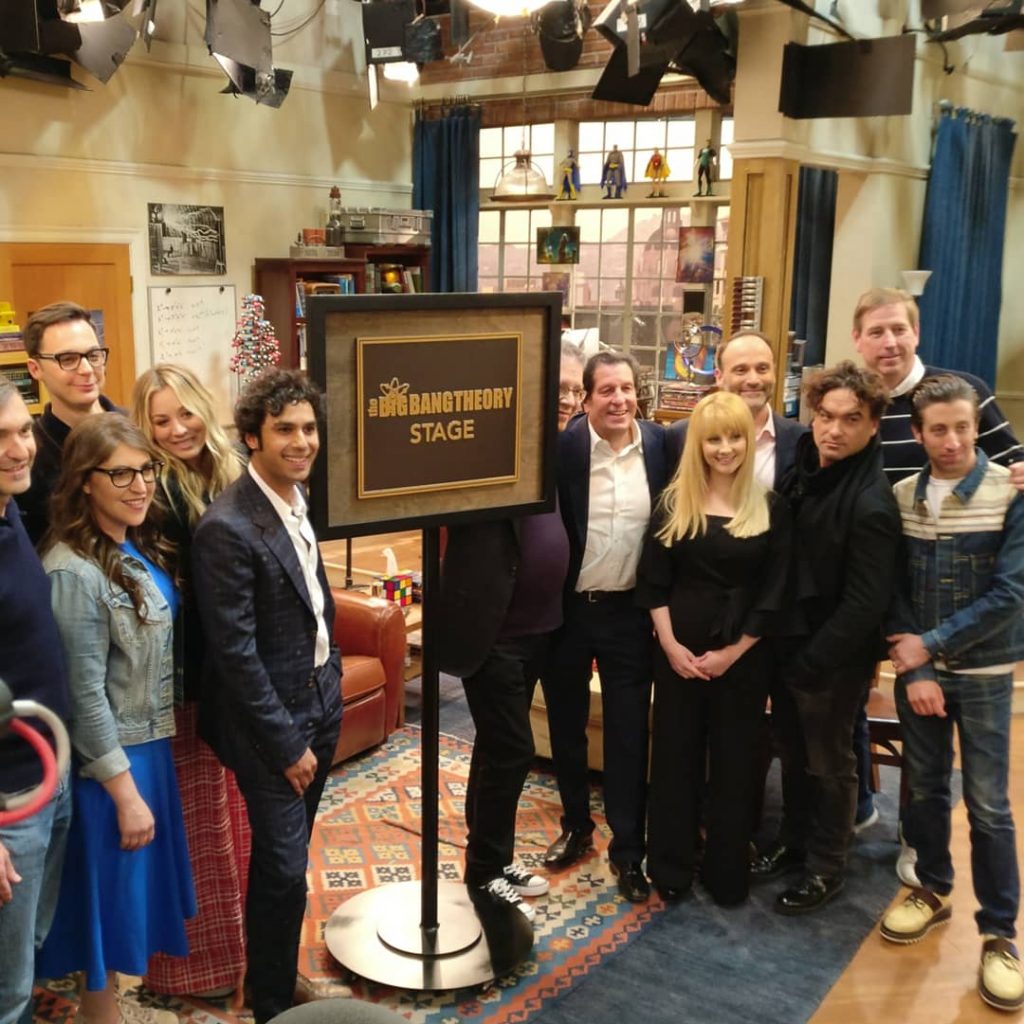 Wednesday was one of those days that make shuttle bus drivers weep. Our driver, Dan, was tasked with steering a massive, 60-passenger bus full of Television Critics Association members through five stops spread throughout the greater Los Angeles area, all on a tight schedule.
The most anticipated stop was at Warner Bros in Burbank, where reporters on the TV beat were shuttled to Stage 25, home these past 12 seasons to The Big Bang Theory. There, as onlookers sat in the bleachers, the cast and crew walked through a run-through for episode #1217, "The Conference Valuation."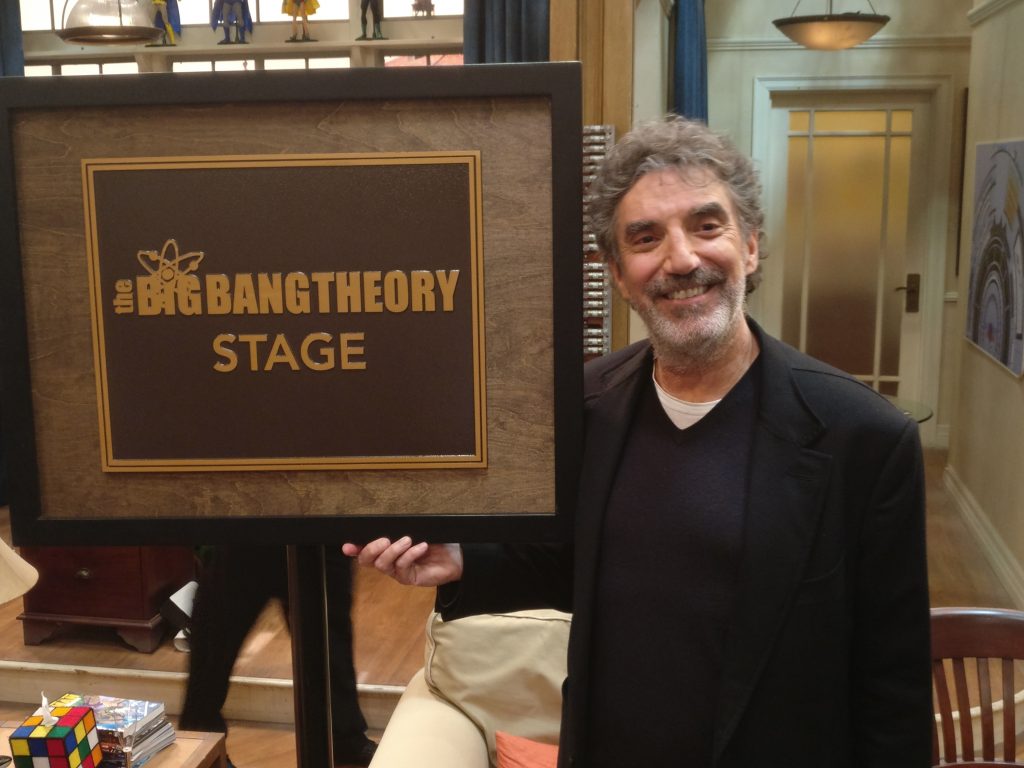 That was fun to watch, but not for the reasons you might think. The soundstage floor is quite wide with five or six stalls containing various sets extending across the floor. The two stalls where scenes were rehearsed Wednesday were on opposite ends of the soundstage. The cast set up on one side and performed their lines surrounded by director Mark Cendrowski, creators Chuck Lorre and Bill Prady and many camera, lighting and other technicians as well as others.
The cast was not in costume. Jim Parsons, wearing black-framed glasses, did a bit of business in a scene taking place in Penny's apartment. Then a loud buzzer sounded. That sent 62 people scurrying 200 feet to the other end of the stage. Another short scene, another buzzer and another parade. This went on for an hour and a half, with people parading back and forth, and after a while it all seemed like a Jacques Tati movie.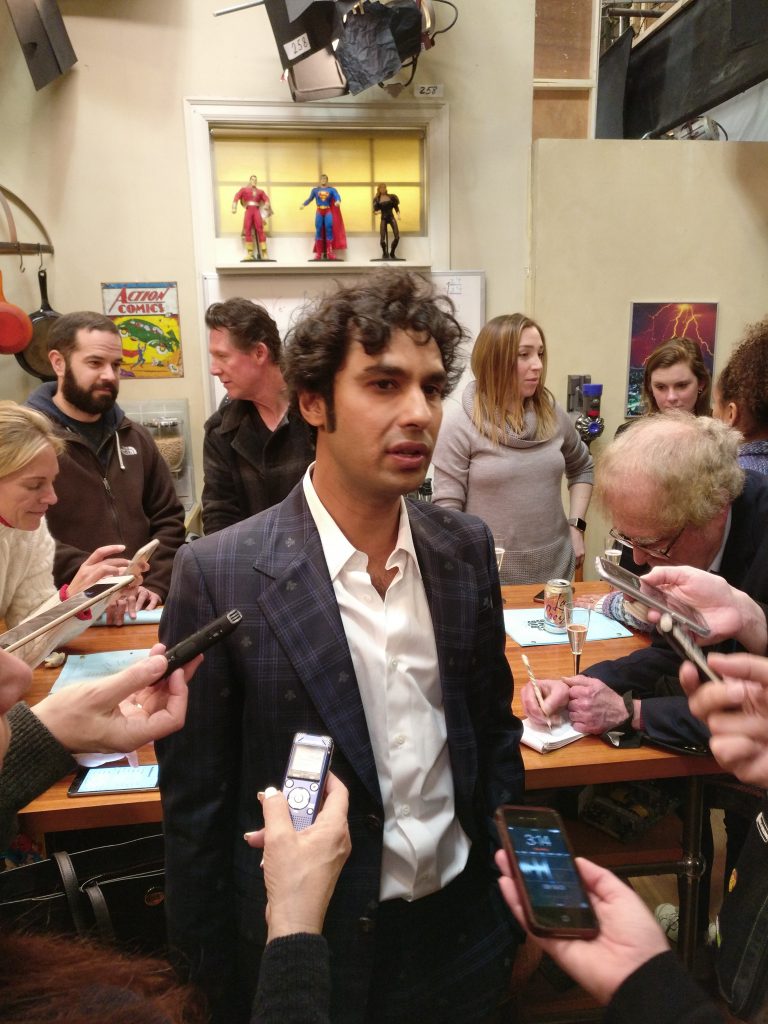 Adding to that impression was the fact that many members of the entourage would laugh uproariously after every damn line. Not just after hearing it once but over and over again. This all seemed a tad ass-kissy, but probably had a function, helping the technical crew time the response of the studio audience at the final taping the next day.
Off on his own at times was Johnny Galecki, going over a blue page version of the script. As the rehearsal dragged on, Kunal Aymara (Rajesh) walked over to the railing at the lip of the bleachers and causally said, "You guys enjoying the show?"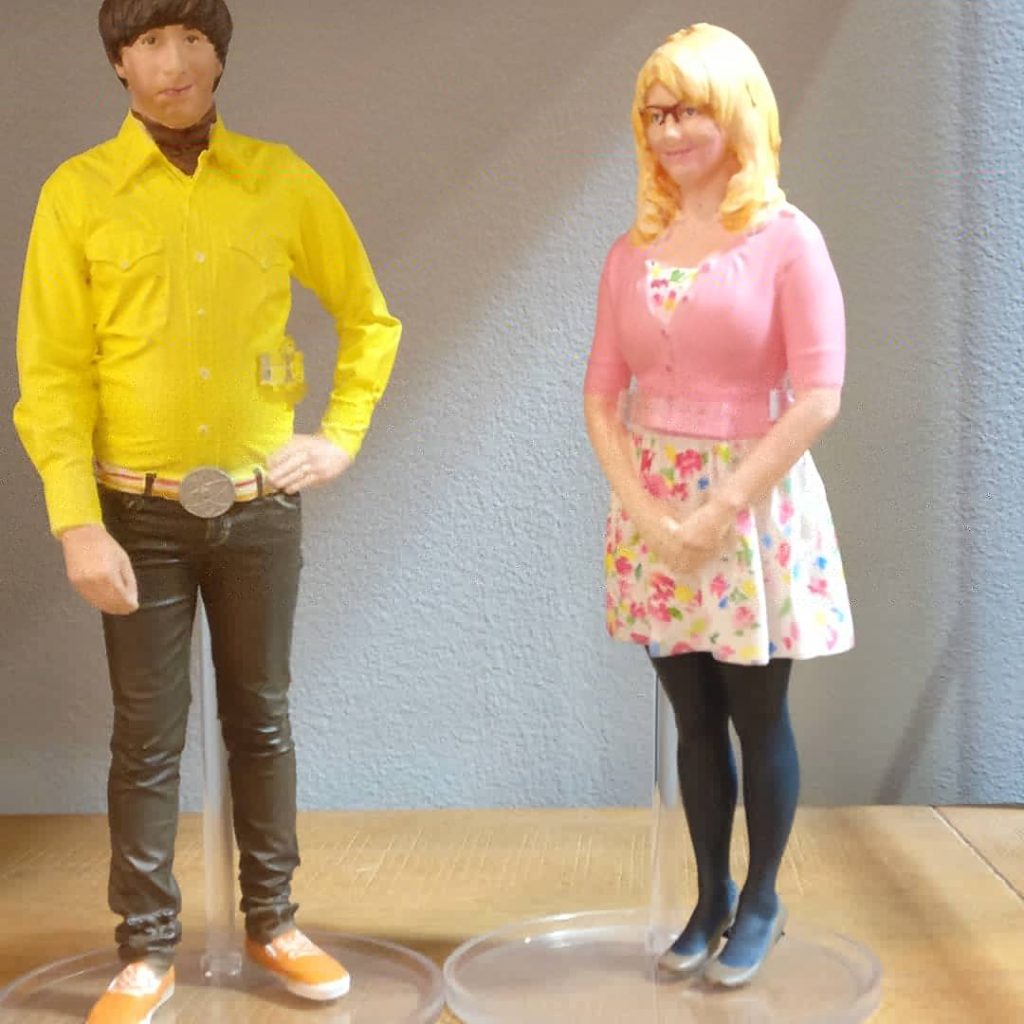 Warner's studio boss and chief hugger Peter Roth welcomed reporters to the floor of the stage after the run-through. He made a speech and unveiled a plaque. Stage 25 was designated The Big Bang Theory stage, only the fifth series at Warner to earn such a Wall of Fame designation. The others include ER, Friends, Ellen DeGeneres and another Lorre show, Two and a Half Men.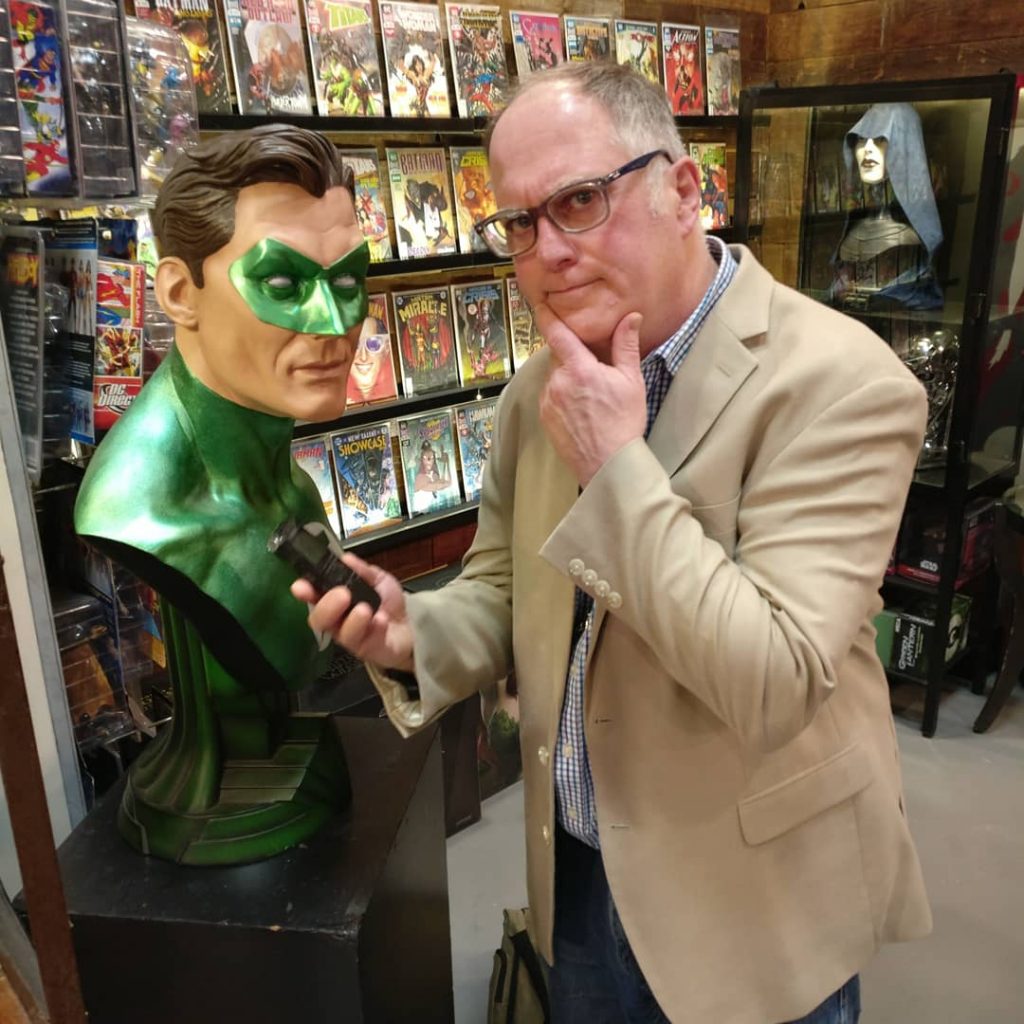 Reporters were then turned loose to do interviews and scout the set. Lorre, without mentioning Charlie Sheen, said he'll miss this group that got along better than some of his other casts. Nayar, who has made several promotional trips to Toronto, said he won't be jumping into another project right away; he plans to take at least a year off.
As for souvineers from the set, he has his eye on a sword on the wall. "It's not here today; you guys have to be watched."