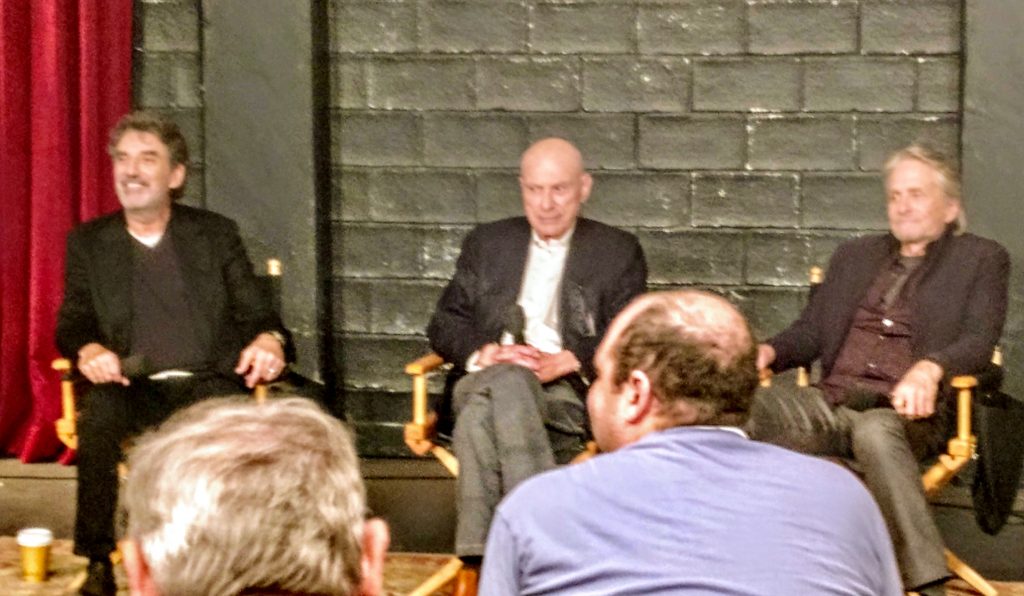 Alan Arkin was born in Brooklyn, N.Y., a fact that will surprise almost no one who has heard his voice.
Here's a surprise though: he spends almost half the year in Canada.
That was the fun fact I learned after speaking with the Oscar-winning actor on the set of the terrific Netflix comedy The Kominsky Method. Arkin joined co-star Michael Douglas and series writer/creator Chuck Lorre (above) on the set — located on the Warner Bros lot — Thursday during TCA's Studio Day.
THE KOMINSKY METHOD
Arkin says he was in Nova Scotia Years ago and fell in love with the region. "I went to Cape Breton and then crossed the causeway. I got to the other side and felt like I was home."
Twenty-five years ago, he bought a house on Canada's East Coast. "We were there for five months last year. We try to stay as long as we can."
The 84-year-old actor has had good luck with Canadians in the past. His very first film, "The Russians are Coming, The Russians are Coming" (1965), was directed by a Canadian. "I have a soft spot for Norman Jewison," says Arkin.
"Working with him was a dream," Arkin continued. "There was no way for it to be a better experience than he made it. He turned the whole town into a family, the whole town of Fort Briggs, California."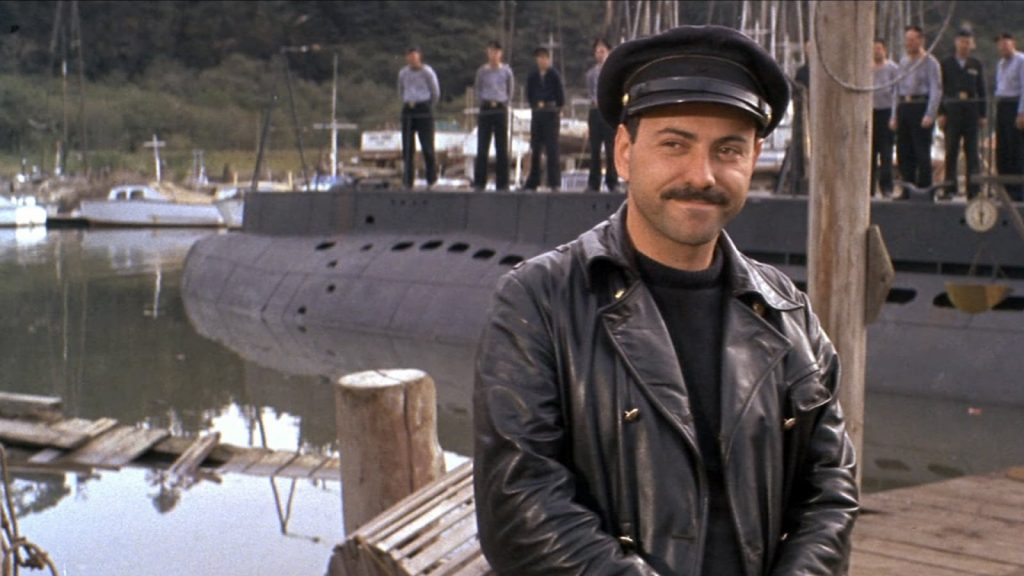 "The Russians are Coming, the Russians are Coming" is a Cold War comedy where a Soviet submarine strays too close to an American coastal town. Arkin says the entire actual town would be invited by Jewison to join the cast and crew to screen the dailies every night.
"Where have you ever heard anything like that? It was an extraordinary experience."
Arkin taked about a couple of his other signature film roles. He singled out "Little Miss Sunshine" as another personal favourite. He was very at home, he says, playing "an old curmudgeon who shoots his mouth off."
One role he was less fond of was playing the attacker in "Wait Until Dark."
"I didn't like being a bad guy," he says. "It didn't make me very happy. I didn't like being mean to Audrey Hepburn. I loved her so much, she was so extraordinary to work with. I hated being mean to her."