As the third season of The Big Bang Theory drew to a close, I was able to arrange a phone interview with Jim Parsons. The actor was still pumped from doing a "bit" that day with William Shatner on the stage of Carnegie Hall as part of CBS' annual Upfront to advertisers in New York. The stage presentation called for the two TV stars to hug. Said Parsons later on the phone, "It was an extremely surreal way to meet William Shatner."
Parsons had yet to win his four Emmy Awards as Outstanding Lead Actor in a comedy for The Big Bang Theory. The big money was right around the corner as his per-episode take would soon soar to a half million to eventually over one million per episode, plus other bonuses and back end incentives. The series was just about to go into rerun syndication, another payday that would confound the average astrophysicist.
On top of all that, Parsons was a few hours away from taping his first appearance with late night talk show host Jimmy Fallon.
Despite all these distractions, the tall Texan remained polite, gracious and very friendly on the phone, lingering way beyond the usual 15-minute allowance.
BRIOUX: Tell me what it was like to stand on stage with William Shatner.
PARSONS: I hope it came off as funny. I went out and did something alone first. That was harrowing, in sort of I'm performing at Carnegie Hall way. You're on that big stage; but the audience is different. They're not exactly here to see Judy Garland.
I had to hug him; that was kind of all we did together. I just ran out. He's very game as I think he's proven. He was very charming. He made it fell as un-awkward as possible.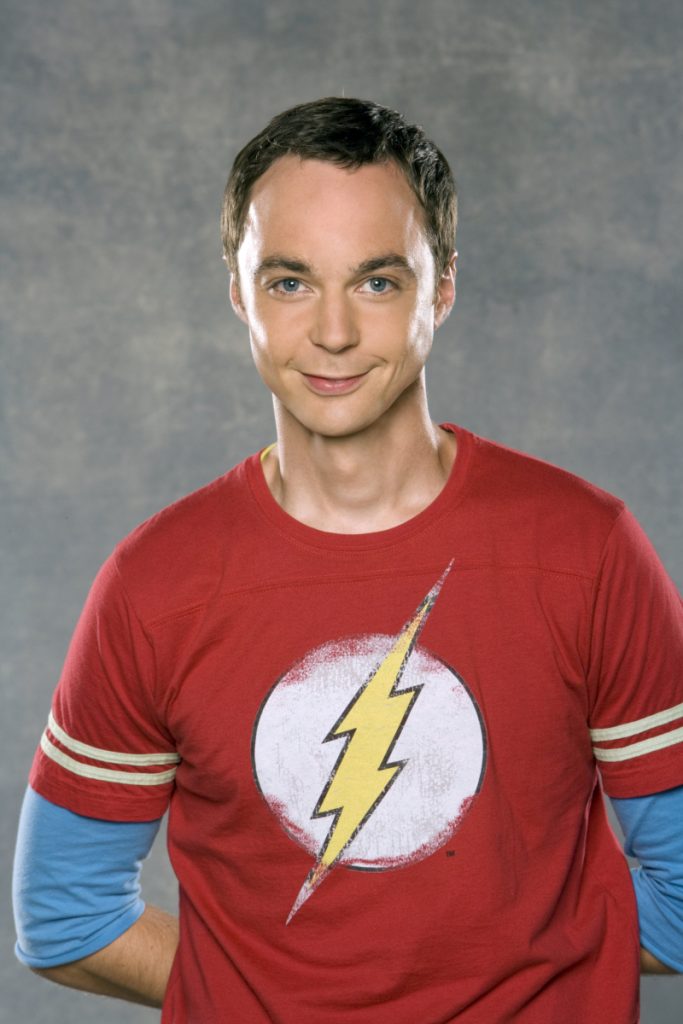 The season finale is next week, and then you're moving to Thursdays following Survivor next season.
When I first heard about it I was very surprised. Any change at all makes you go 'Huh?' But this has been going on really since year one. When they moved up to Mondays at 8 o'clock it felt somewhat suicidal — but it wasn't. I feel more optimistic about this move. If it works, it will be very exciting to me. I would love to be part of a new section of a night of comedy.
In Canada, Big Bang is even more popular than it is in America. Did you know that?
Really? Did it move around?
It's shown on a very strong network here, CTV. They had it on their sister network when they first bought it — sort of like The WB is to CBS. Once they moved you to the main network, it took off like rocket fuel.
Why do you think Canadians are so into it?
I think part of it is that Canadians are quicker to embrace their inner nerd.
That's what's so wonderful about Canada. I flew into Canada recently. I was shooting a movie in Tofino, "The Big Year." Everybody told me you're going to love Canada.
Well, Tofino is an extra beautiful spot. What can you tell me about Big Bang's [season three] season finale?
I can tell you a decent amount. It's not Lost. For whatever reason, Walowitz and Ragesh decide it would be fun if Sheldon had a matchmaking profile on social media. A computer match is made. The character is played by Mayim Bialik who played Blossom. She's the one who the computer came up with.
Is she a good match for the show?
There is definitely something that happens there. You never know, but I think the partnering is kind of charming, actually.
Talk to me about Chuck Lorre. Is he going to be as involved in your series next season? [Besides Big Bang, Lorre was also producing Two and a Half Men at the time as well as a brand new series that fall, Mike & Molly]. Did you ask him if he'll stick with your show?
Yes I have. It's the first thing I asked. He seems to have a natural ability to put on different showrunner hats.
He seems also to have a talent for casting, doesn't he?
He really does, and he has a talent for doing his part to continue this literal translation of broadcasting. I think one of the reasons what he's doing works so well is that he's not capturing a broad audience by watering things down. When you watch what he's doing and writing, its all open to many different levels. This leads to extremely relatable characters for some reason.
Talk a little bit about this incredible journey you're on. Here you are, standing on stage at Carnegie Hall, feeling all the power of television. What is that like?
There is something odd about this part of my career. I don't feel in some ways that I'm actually in the midst of it. There's something very day-to-day about it. Everything that I'm doing now — being on Carnegie Hall, talking with Les Moonves — it's all related to the day-to-day part of acting. That's the joyous thing; the lucky thing. Tonight I'll go on Fallon and I've never met him before; it's all because I'm, already here in New York for the upfronts. I guess I know where I'm coming from in that case. I haven't been thrown into cold water as to why I am here.
So it feels like a blessing? A time of good fortune?
I feel lucky, even more so in retrospect. There's little time for perspective. There I was, rehearsing with Shatner at Carnegie Hall. It's hard to get any perspective on it other than this is all about going to work. I guess the only perspective I have is the doing — being in the middle of it.