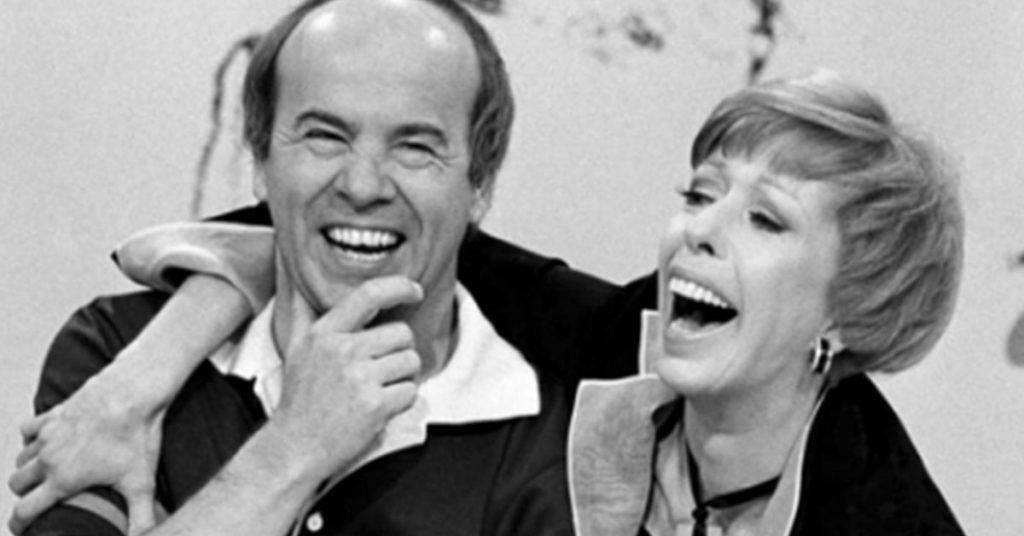 "What's a Tim Conway?" a character once asked on The Simpsons.
"Oh, about 128 pounds," came the reply, voiced by Conway himself.
Now it is 2019, and there is a generation out there who really are asking, "What's a Tim Conway?" Those of us who grew up with The Carol Burnett Show as well as Disney movies and, going even further back, McHale's Navy, know the correct answer: Tim Conway is Comedy Gold.
The diminutive Ohio native, who suffered from Dementia the last year or so of his life, died Tuesday in Los Angeles; he was 85.
Conway was famous for cracking up his co-stars on Burnett's '70s variety hour. YouTube is filled with sketches where he pretty much reduces his co-star and regular comedy foil Harvey Korman to tears, including the famous dentist's sketch.
I had the good fortune to meet him around 20 years ago in Toronto, when Conway, who used to own and train thoroughbred horses, was doing some press at Woodbine Race Track. Conway had me in stitches with jokes that are not particularly PC today, suggesting he only bred Geldings (horses that are castrated). "You can tell because they're the ones who like getting whipped," he said, adding, "They have high heels on their horse shoes."
Conway was part of that early generation of TV actors who drifted into the medium from other fields. When he was discharged from the army in 1958 he did some work on a Cleveland radio station and eventually stumbled into television, programming bad movies on a weekday morning film show and vamping between commercial breaks with shtick.
Around this time Rose Marie, prior to her Dick Van Dyke Show run, was in Cleveland being interviewed and was so floored by Conway's goofy TV skits she brought a Conway reel with her to late night talk show host Steve Allen. Conway got called to New York to do Allen's show, which, at the time, had the hottest comedy ensemble in late night.
"Bill Dana and Don Knotts and Tom Poston hanging around and Louis Nye and all those guys," Conway recalled in 2007 at a PBS Pioneers of Television TCA press tour session. Conway couldn't believe his luck landing any kind of a gig with his TV hero Allen. "That was my favourite show. I was in the army, defending Seattle, and would watch the show every night. And I thought, if I was ever on television, that's what I'd like to do, what those guys are doing…because they enjoyed doing what they were doing so much."
Conway acknowledged and thanked Rose Marie on Twitter on news of her death in 2017. "She took me from Cleveland to the Steve Allen Show and introduced me to show business. She was funny, sweet, talented and a wonderful cook. Rest well, I'll miss you our beloved Rose Marie."
The nutty thing was, Conway left Allen's show when it was cancelled and returned to Cleveland where he returned to the local between movies gig. The manager of the station basically fired him in order to force him to return to his destiny in big time television.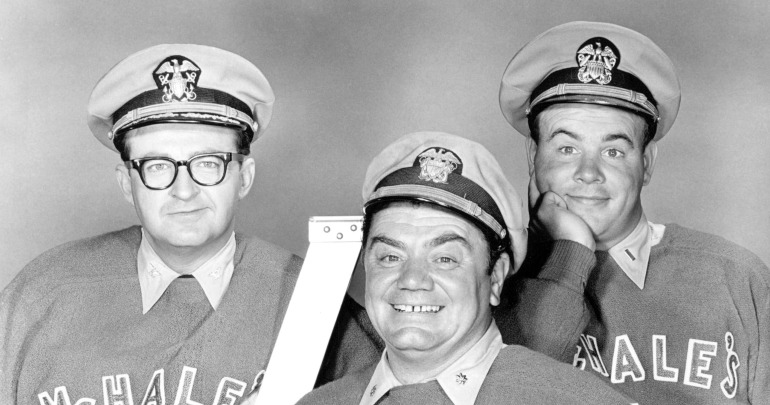 Conway didn't see it that way. When the producers of McHale's Navy (1962-66) came calling, asking him to co-star opposite Oscar-winner Ernest Borgnine and Joe Flynn in the service comedy, he turned them down at first.
"No, I did Steve Allen. What else is there to do? But they made me come out here and do that. Now here I am."
Conway tried headlining his own comedies, but, like Don Rickles, they were all one season (or less) wonders. Terrible shows such as Rango must have had Conway pining again for Cleveland.
He survived one of the biggest TV bombs ever, the one episode curiosity Turn-On (1969) and fit in with the Laugh-In troop for a season (1970-71). Conway eventually found the same kind of comedy freedom he enjoyed with Allen on the Carol Burnett Show, especially paired with Harvey Korman from 1975-78.
Conway said at that PBS press session that it was easier to ad-lib in an era when there was only one producer and maybe five writers. Betty White, who was at the same "Pioneers" press session as Conway, said that "the wonderful, spontaneous thing about The Carol Burnett Show," was the ad-libs were purposely designed — mainly by Conway — to derail sketches. Conway would rehearse right up until showtime, "and then Tim would come out with either changing maybe a half word or an inflection or a piece of wardrobe, then maybe he would turn his tie over, nothing important, and it would put Harvey away."
Conway explained his behaviour as only he could.
"We didn't have a laugh track in those days, so if you didn't get a laugh, you heard the air conditioner. So you didn't want to hear that. You went out there and made a silly fool of yourself. You went to wardrobe, got a funny costume, then went to make-up and got a mustache, and then you came up with a voice and you went out there."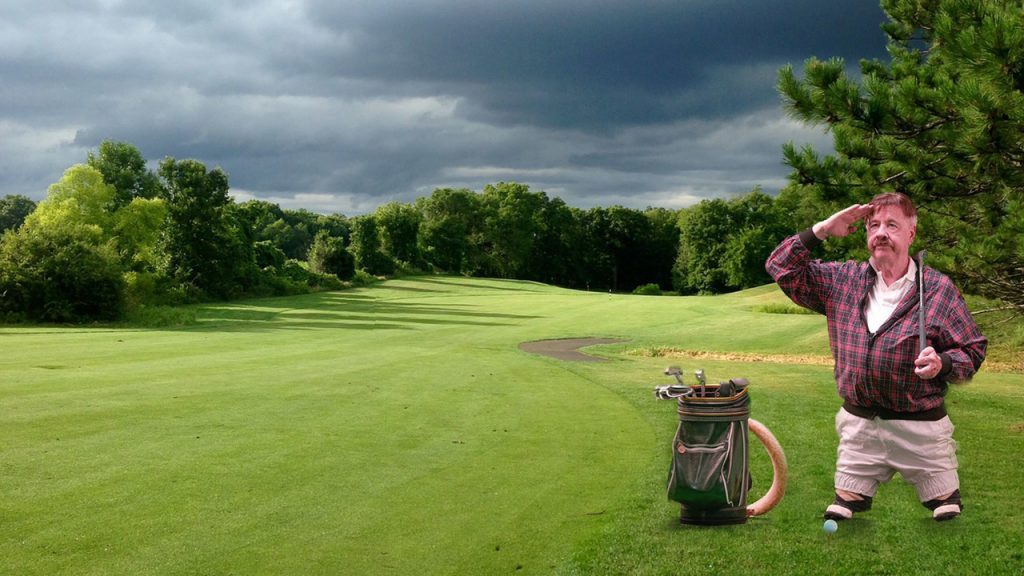 Conway kept going out there, long after the Burnett show ended. He did a few "Apple Dumpling Gang" movies with his pal and fellow TV legend Don Knotts. He did a series of comedy specials and videos as his half-pint sports character, Dorf. He showed up on series such as The Larry Sanders Show, Drew Carey, Mad About You and even Glee. He voiced Barnacle Boy on SpongeBob, Squarepants.
He told the PBS press gathering that "the best review ever written about me was 'Tim Conway has made the same impression in show business as the super chief going through Elkhart." Elkhart is a small city in Indiana, about 15 miles east of South Bend.
The Super Chief was known as the "Train of the Stars" because it carried passengers from Chicago to Los Angeles. It must have made quite an impression, and people must have always been cheered to see it.