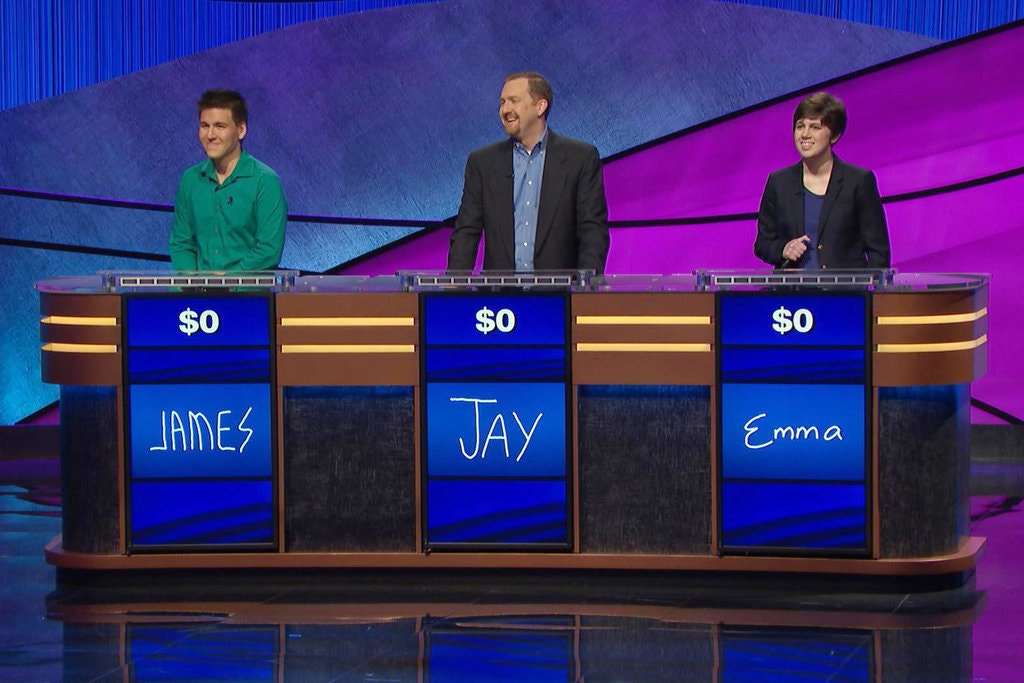 What is a spoiler? There are several of them on the Inter-webby today suggesting that Jeopardy's gamblin' man James Holzhauer's incredible run on the supper hour game show may be coming to an end tonight. Apparently it comes down to final Jeopardy against a skilled challenger who has a lead. Wagers are made.
Several responsible news outlets (including The New York Times) have concluded that there's something to this, so if you've been in on this ride up to this point you may want to tune in (on YesTV or the Buffalo CBS affiliate in the Greater Toronto Area).
Holzhauer entered the game just shy of Ken Jennings' all-time money mark of US$2.52 million, racking up over a dozen single-game winning records en-route. Today's game is his 33rd; Jennings' streak lasted 74 games.