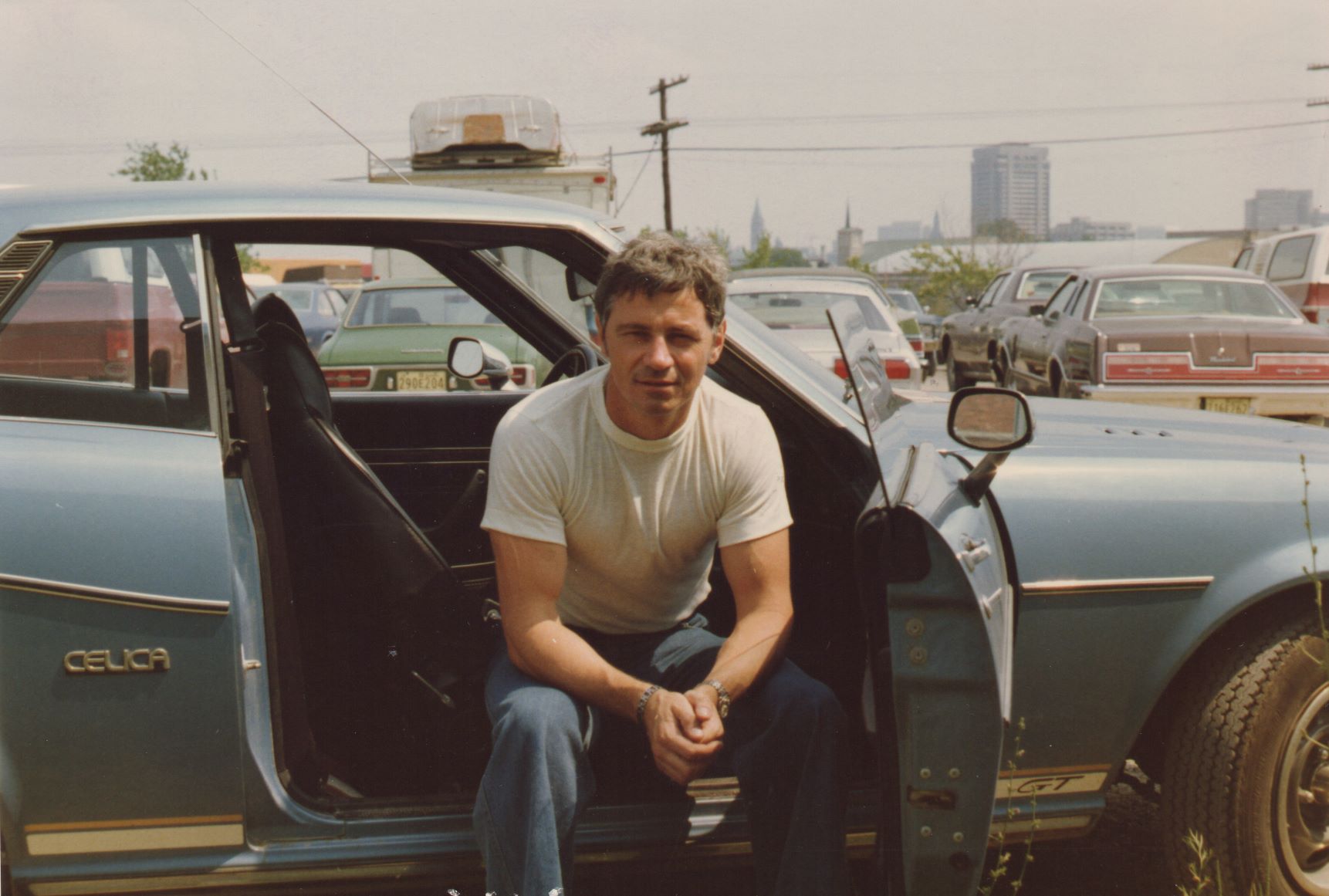 If you're looking for some escapist fare this week, break out over to the Documentary Channel and check out "Go-Boy! Memories of a Life Behind Bars." After a whirl through the festival circuit, the Paradox Pictures production makes its TV debut Wednesday night at 9 p.m. ET/PT.
Go-Boy is prison slang for somebody who escapes from the slammer, and nobody in Canada was more daring and proficient at it than Roger "Mad Dog" Caron. The Ontario lad knocked off 75 banks, spent 24 years in jail (12 in solitary confinement) and escaped on 13 different occasions.
Caron did his first reformatory stint at the age of 16 and less than two years later was sent to the Kingston Penitentiary. The guy just couldn't help it, as he says early in the documentary. "I used to look at banks they way some guys looked at girls in miniskirts."
While in the Big House, after some torturous stays including one occasion where he was almost knifed to death, Caron gravitated to prison libraries where he started penning and typing his life's story behind bars. It took many years, but the result was the book "Go-Boy," a 1978 bestseller and Governor General's award winner that made him, for a while, a celebrity on the speaker's circuit as well as on such popular Canadian panel shows as Front Page Challenge.
The Grade Seven dropout penned a story, not just of his own struggles, but of a penal system that needed reforming as much as its prisoners. That it falls to director Rob Lindsay to tell it as a documentary seems odd at first, given his long association with the Royal Canadian Air Farce. Lindsay has been the main force behind those "Farce Films" the past 15 years, including the clever one last year that had Justin Trudeau (played by cast member Chris Wilson) singing "I'm sorry."
Yet Lindsay seemed destined to tell this tale. The director grew up in Kingston and was familiar with Caron's story, having borrowed "Go-Boy" as a lad from the local library.
"It looked like as cool cover — a guy in prison," Lindsay told me recently over the phone. "Then I read the book. He just drew me in."
Lindsay could see Collins Bay Penitentiary from the backyard of his family's house. "At 15, I drew up an escape route, showing how to get over the wall, up from my backyard and away from prison." Many years later, after he bought the rights to Caron's book, Lindsay had an opportunity to show the ex-con his escape route sketch.
"He was like, 'This is amazing! I could have used this 30 years ago!"
Lindsay's original plan was to make a feature film about Caron's life. He spent a great deal of time inside CBC's archives studying his subject on old episodes of shows such as Take 30 and Front Page Challenge.
At that point his intention was to share this research with an actor who would eventually play the man. "Someone suggested, 'Why don't you make a documentary of this?'" says Lindsay. "That was sort of my forte, so I switched gears and went for it."
Lindsay, who was also in possession of Caron's original prison manuscript, was largely able to let his subject tell his story in his own words. This extended to old, black and white, VHS videotapes of Caron on the prison lecture circuit. "They looked terrible," says Lindsay, who got around the technical shortcomings by letting the taped segments run on small, vintage TVs placed in banks or prisons — where ever the story led.
The first-hand storytelling is supplemented with interviews from the author's sister and other family members, as well as a few exasperated lawyers.
Lindsay would still love to adapt this true tale as a feature film or perhaps even a limited series, not unlike the recent Showtime miniseries Escape at Dannemora from director Ben Stiller. "That show showed me I'm on to something here."
The project was close to a decade in the making. Viewers looking for a happy ending may be disappointed, as the one prison Caron could not escape from was his own tortured self. Still, there is this golden stretch of freedom when his book made him the toast of the talk show circuit.
He was also briefly a protege of Pierre Berton, the Front Page Challenge panelist who actively campaigned to find the inmate a publisher. Other books helped Caron buy a few fast cars, get married and start a family. Then things took a sad but predictable turn. It's all there in the documentary.
Caron lived through years of torture and abuse, including being subjected to electric shock treatment "all in the name of rehabilitation," according to Lindsay. The most inspiring thing about "Go-Boy" is how it all turned around through the power of words. It has to do with a bag of jelly beans, used by Caron while in prison to spell out "PIGS" and other cheeky messages for the prison guards to read.
"His words became more powerful than all of the other things he had been doing throughout his life," says the director. "The same government who put him in hired him later to go talk about his experience and everything, all because of the power of his words."
While Caron himself was never fully rehabilitated, his words helped reform the system. See it all unfold tonight on the Documentary Channel.