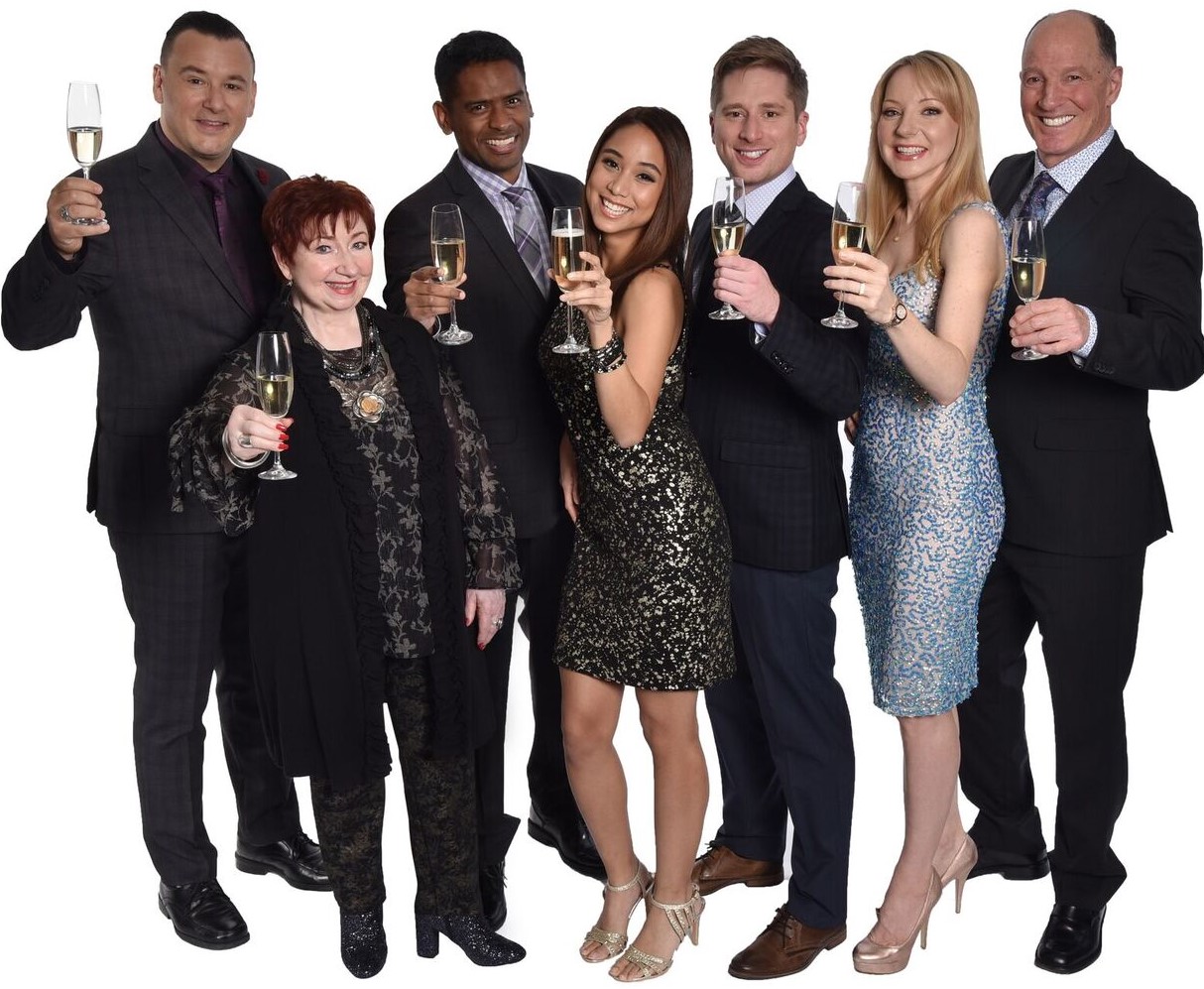 A week into 2020, with schedules starting to heat up again, it's time to get back to the numbers.
Scheduling moves over the holidays generally fall into the stunt or one-off category. This is especially true of New Year's Eve. This December 31, CBC programmers decided to end the year with five episodes of Family Feud Canada, the new, homegrown, game show makeover starring Gerry Dee as host. Left off the New Year's Eve schedule, for the first time since 1992, was The Royal Canadian Air Farce.
CBC had informed executive producer and founding member Don Ferguson several months earlier that, after 46 years on TV and radio, they were going in a new direction and ending their association with Canada's longest-running sketch comedy troupe. Committing only to a token budget, the public broadcaster offered Ferguson an hour of air time to produce one last farewell special. Ferguson took the opportunity and — with all the comedy players buying in but without the usual studio audience — managed to deliver a slick, end-of-the-year news and highlights package for fans of the series.
CBC, in their wisdom, quietly slotted it on Monday, Dec. 30, a day ahead of when Canadians could reasonably expect it. Imagine if NBC decided to finally shut down Saturday Night Live and buried it on a Friday night without any budget or promotion.
On the wrong night, the hour still pulled an overnight, estimated 710,000 viewers, almost doubling its Family Feud Canada lead-in and everything else CBC had that night in prime time. The final, Live+7 total audience will be closer to a million viewers.
On Dec. 31, from 8 p.m. to 10:30 p.m., CBC ran five episodes of Family Feud Canada. In overnight estimates, the audience was pegged at 268,000, 262,000, 241,000, 263,000 and 306,000 per half hour.
Survey says: name five numbers that don't come anywhere close to an Air Farce New Year's Eve audience. The Feud five led into a half-hour version of The National at 11 which pulled an anemic 305,000.
CBC did get some good news closer to midnight, however. Their Canada's New Year's Eve Countdown starting at 11 p.m., with Rick Mercer returning to the network as host drew a strong overnight audience of 1,555,000 viewers. The ambitious live show featured musical acts in cities across Canada, including Bryan Adams in Niagara Falls.
CTV pretty much sat out NYE and were rewarded with low returns; same with Global. This undoubtedly benefited Citytv, which cashed in with their import of Dick Clark's New Year's Rockin' Eve to the tune of 1,538,000 overnight, estimated viewers. CNN drew an estimated 283,000 with the drunken midnight mess hosted by Anderson Cooper and Andy Cohen.
There were also some big sports events on Dec. 31. TSN drew an estimated audience of 1,420,000 with an afternoon preliminary round WJHC game between Canada and the Czech Republic. Sportsnet National scored with a Leafs-Wild NHL game, seen by an estimated 1,017,000 hockey fans. Finally, TSN netted another 513,000 B-Ball devotees with a NYE tilt between the World Champion Toronto Raptors and Cleveland.