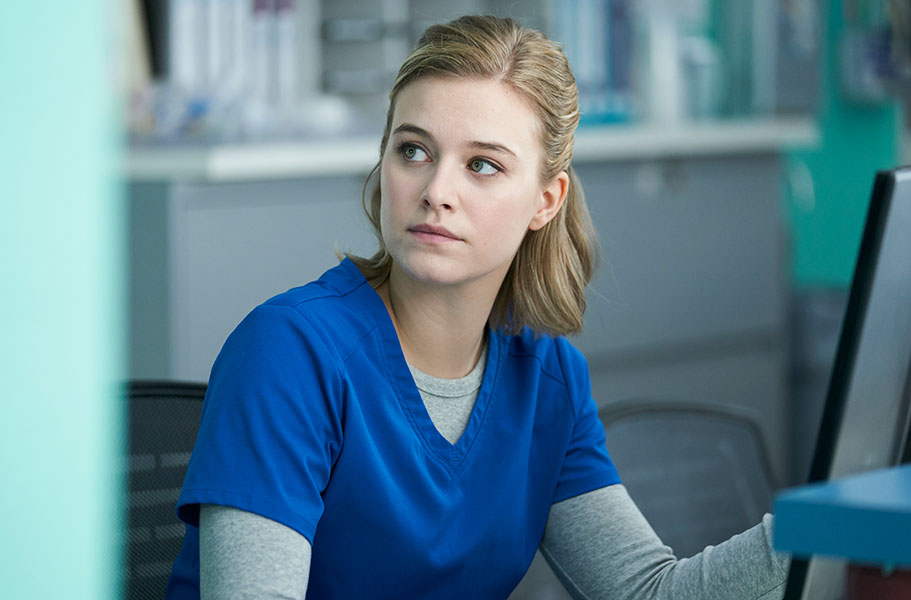 Global's new medical drama Nurses premiered to an estimated 923,000 overnight viewers Monday night as mid-season launched into a busy week in broadcast television.
The Mississauga-based series held its own opposite the two-hour launch of the ABC import America's Got Talent: The Champions on CTV.
Accommodating these and other mid-season replacements meant shifting some shows out of simulcast and that impact was felt. Here's how the night went network-by-network:
CBC saw last season's No. 1 new homegrown series in Canada get off to a relatively soft start in overnights as Coroner drew an estimated 579,000 viewers. Lead-in Murdoch Mysteries returned from the holiday hiatus with an estimated 739,000. Look for both shows (and most everything else on this list) to add at least 20 per cent to their totals once the Live+7 data is factored.
CTV's Monday night saw the Chuck Lorre comedy Bob Hearts Abishola shift out of simulcast to 7:30. This cost CTV viewers but not a ton, with 834,000 the estimated audience. AGT: The Champions kicked off next with 949,000 overnight viewers. At 10 p.m., rookie courtroom import All Rise drew 655,000.
Global has had to shift its comedy import The Neighborhood to 7:30 all season. The result: 315,000 viewers. That Nurses nearly tripled that score to 923,000 is a good sign for that series. A repeat of Prodigal Son managed 286,000 at 9 and at 10 843,000 watched Bull in overnights.
Citytv had to shift their premiere of a new edition of The Bachelor to a 7 p.m. start. A lot of Canadians must have stuck with the ABC feed at the regular time because the City tally was down to 358,000 overnight viewers. Manifest at 10 drew 271,000.
CTV2 kept the lights on, barely, with a movie (151,000). In sports, there was a strange split; TSN scored 799,000 with the Leafs losing at home to Edmonton. Sportsnet West, however, also had the same game, and drew 312,000 hockey fans with it. Does that happen a lot?