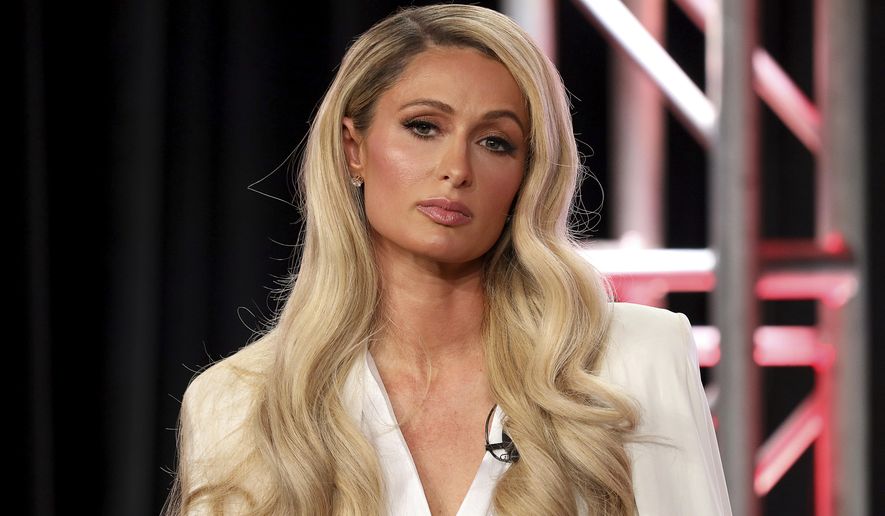 PASADENA, Calif. — There are so many streaming on demand services out there these days its easy to overlook the one we've all been watching for years — YouTube.
The media company presented Saturday morning at press tour and there were several announcements about their programming. Their 2019 slate of shows had three billion views. That's billion with a "B."
Among the new content partners is David Blaine. The daredevil magician will be featured in what is described as a "death defying" project this fall. He stood before critics Saturday and, with a needle and a thread, literally stitched his own mouth shut while performing a card trick. The, "Is this your card?" moment came out of his un-stitched mouth.
Assisting him on stage was Paris Hilton. The YouTube Originals documentary about her life, This is Paris, is set to premiere in May.
Hilton first appeared before TCA critics nearly 18 years ago with the reality series The Simple Life. She was 21 then, carried a teacup chihuahua and said "hot" a lot.
Her co-star on that reality series was her friend Nicole Richie. I embarrassed myself during Hilton's session Saturday by calling her Nicole. (I apologized afterwards during the scrum. Hilton was cool with it. "I thought, 'Who's Nicole?'" she said, laughing.)
Hilton looks the same today: long, blonde hair, leggy in white-and-expensive. There was a bit of a nutty professor thing happening, however, when she spoke. She sounded more mature.
Hilton claims that her old ditsy celebutante character was all an act and that this new YouTube documentary will show the real, more mature Paris. Executive producer Aaron Saidman says there were no restrictions placed on the filmmakers prior to the project. "In fact," he said, "that was one of the conditions we insisted on going forward."
"I've always had editing approval before," added Hilton, "and with this film I had no control."
Hilton at 21 was no Meryl Streep. She could not possibly have had so much showmanship as to invent such an outrageous character. She said the producers of The Simple Life coached her on that role, asking her to play it "Heiress meets "Clueless." She really did know what Wal-Mart was, for example, she just acted dumb.
Perhaps. I asked her at that time if she had been named after Paris France or Paris Ontario. "Paris France," she said, without a trace of irony.
In any event, she seems to have tremendous regrets about playing the dumb, ditsy heiress character as long as she did.
"Success is something that really drives me in life," she said after the session. "I'm very proud of [becoming a] businesswoman and the empire that I've created." Then she added, "I think that makes up for the loneliness."
Asked about how we all tend to over-emphasize "the good life" on social media, Hilton said, "I think that people always love to show the happy, perfect side and, you know, it's not always like that."
Hilton thinks we all tend to play a character at times, especially on social media. "Everyone's building a brand on their own and doing something different."
At 38 (she'll be 39 next month), Hilton admits she's more conscious about how her old "perfect" heiress character impacts fans today.
"They don't realize that it's not like that," she says. This new, warts-and-all documentary, she hopes, will help show a different reality.
Hilton says showing the real Paris is something she's never done before. "It's something very new to me and I'm happy that I was brave enough to do that."
I caught a glimpse of this other side of Hilton nine years ago at TCA. She was working a short-lived reality series on Oxygen network called The World According to Paris. I was sick as a dog at the tail end of another tour, but under pressure to max out my quota of celebrity interviews I could sell as a writer. I approached Hilton but kept a distance, warning her I had a wicked cold and asking if I could stand back a little and grab a quick quote.
Instead, she reached for my hand and insisted we share a couch. She cheerfully put me at ease and answered every question.
It was a positive, and lasting impression of a young woman I had been dismissive of beforehand. Hilton hopes others will change their minds after seeing This Is Paris, scheduled for Spring.