Usually I beg off radio requests to pay homage to celebrities who have just died unless I have a personal story to tell. The latest request came with news of the passing of Kirk Douglas. The Hollywood legend passed away Wednesday at 103, and so many others have better stories to tell.
Still, it was Kirk Douglas, dammit. I was happy to stand up and say yes today to Scott Thompson at Global News Radio's AM900 CHML.
As a young move-goer, I first encountered the cleft-chinned actor in the Walt Disney feature "20,000 Leagues Under the Sea." Douglas was so charismatic in that colourful adventure film, singing, dancing, fighting and just generally stealing scenes from James Mason, Peter Lorrie and even a giant, man-gobbling, mechanical octopus.
It was quite a departure from the passionate, deadly serious characters he played in a string of adult westerns, wartime action thrillers and romantic films in the '50s and the '60s, including "Ace in the Hole," "The Bad and the Beautiful," "Lust for Life," "Gunfight at the O.K. Corral," "Paths of Glory," "Spartacus" and "Lonely are the Brave."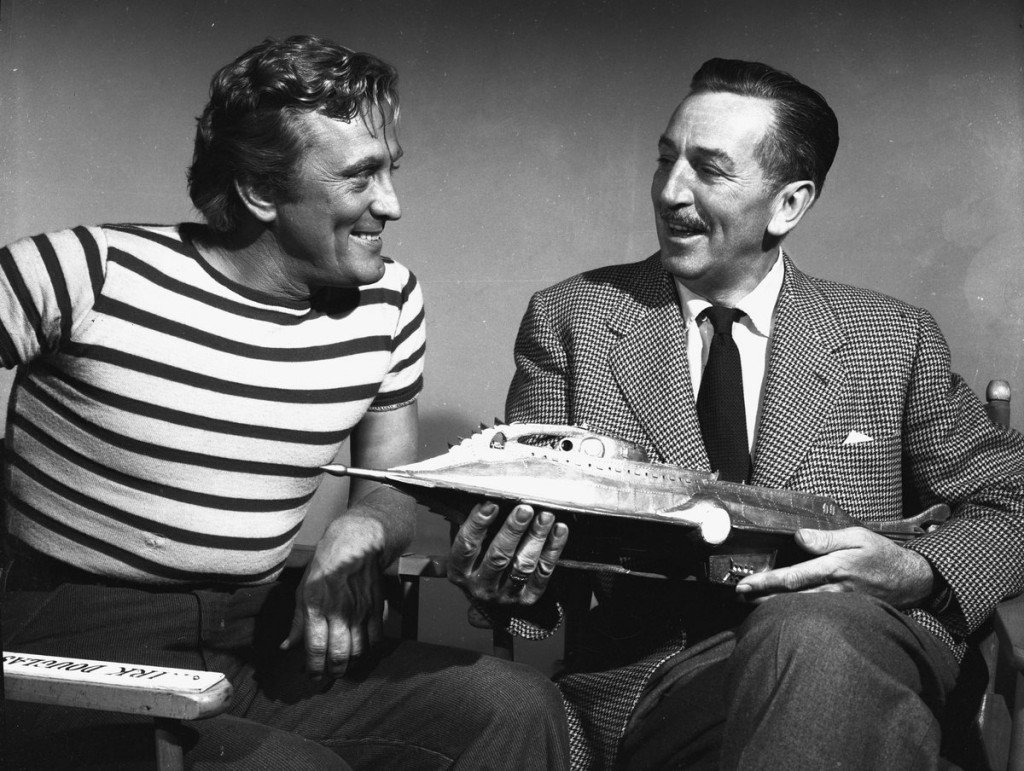 Douglas' movie career started opposite Barbara Stanwyck in "The Strange Love of Martha Ivers"(1946) and extended beyond being a voice on The Simpsons fifty years later. He occasionally popped up on television, guesting on The Lucy Show or daring the gang on Laugh-In to, "Sock it to me."
By the '70s, the upstate New York native was better known as one of Frank Gorshin's favourite impersonations. By the time he made "Tough Guys" opposite his old pal Burt Lancaster in 1986 he had pretty much become Michael Douglas' dad.
What perhaps resonates more than his movie roles today was his very public defiance of the House Un-American Activities Committee in the '50s. Douglas put his own career on the line by sticking up for blacklisted Hollywood 10 writers such as Dalton Trumbo. The two collaborated on a string of films including "Spartacus," "Town without Pity" and "Lonely are the Brave."
As he admitted in his 1988 autobiography, "The Ragman's Son," Douglas was no saint. In fact, he wrote, "I'm a sonofabitch, plain and simple." He cheated on both his wives and his list of Hollywood conquests ranged from Joan Crawford and Marlene Dietrich to Gene Tierney.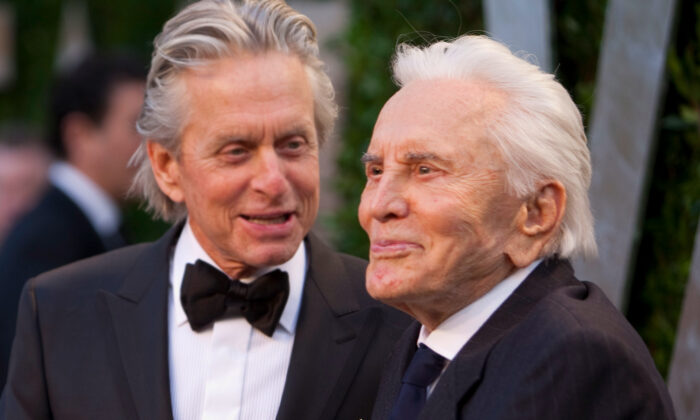 The actor and producer survived a helicopter crash in 1991 that killed two other people. A stroke in 1996 left him with a serious speech impediment and other physical limitations. That he soldiered on for 20 years to become, with Olivia de Havilland, the last link to Hollywood's golden age, surprised even him.
On the eve of Donald Trump's election in 2016, Douglas stood up again. He wrote about what he saw as grim, racist parallels between the rise of Hitler and the rise of Donald Trump. Because he had witnessed both, he felt compelled to speak out.
He died the day the U.S. senate voted to acquit Trump after the passage of two counts of impeachment.