I was there the day Robert Conrad ended his network television career.
It was way back in my early days at TV Guide magazine, sometime in the late '80s. Conrad, who died Saturday in Malibu at 84, was trying to make a TV comeback at the time. The macho TV star, who came to fame in the hybrid spy/western The Wild Wild West in the '60s, was 20 years later co-starring with his sons Christian and Shane on an adventure series titled High Mountain Rangers. The three of them were before reporters at one of the Television Critics Association press tours in Los Angeles.
Earlier in the day, Conrad sat with a dozen of us for a odd and contentious round table session. He told us his dad had been a reporter, so he knew all about the likes of us. His teenage sons sat nervously, which made them like the reporters at the table.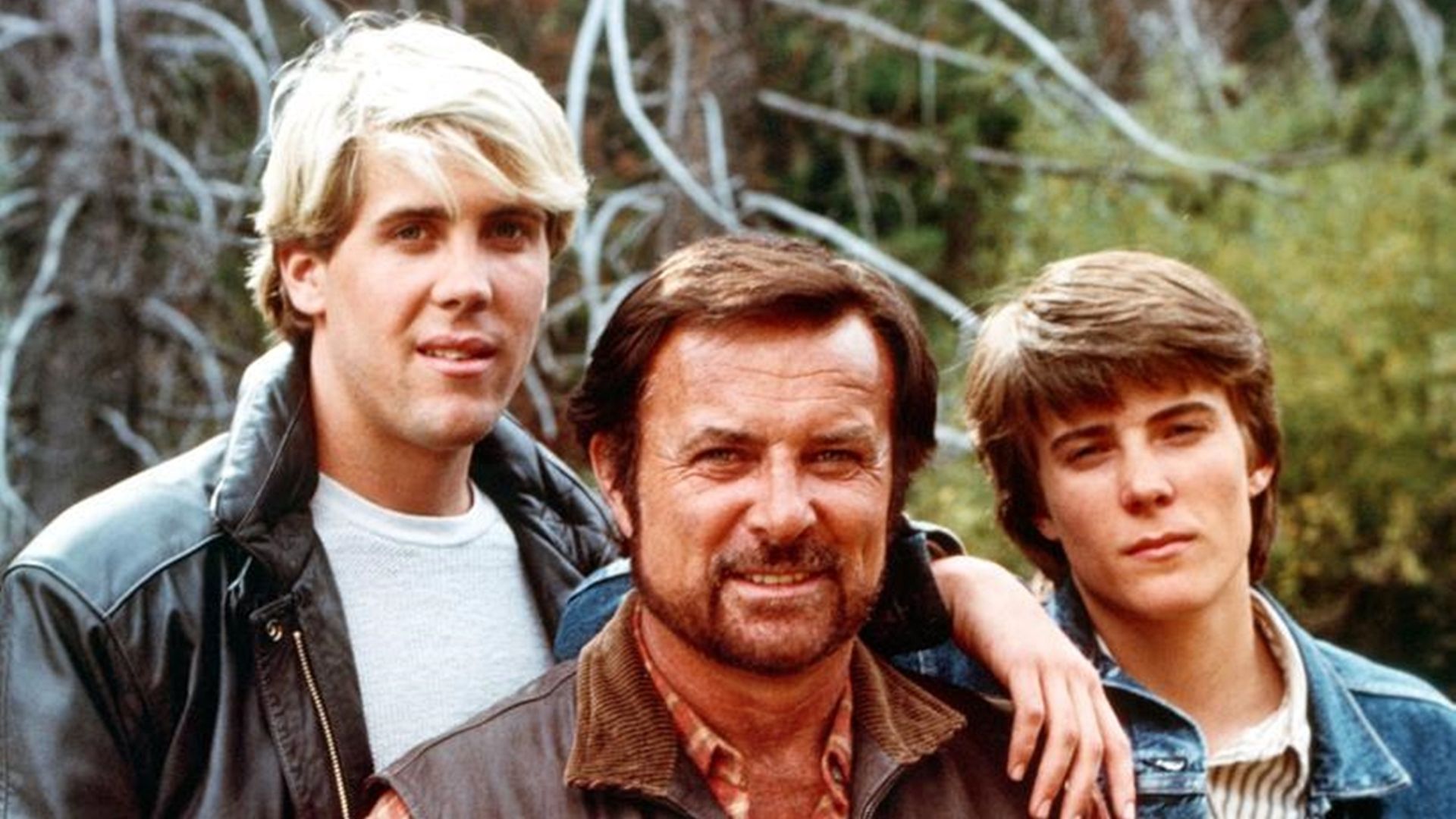 Later that day, at the CBS executive session, Conrad committed the unthinkable sin: he stood at the back of the crowded press conference and went after his boss, CBS president Kim LeMasters. How come CBS had buried his series in such a crummy timeslot, the network executive was asked by the troublemaking star.
"He wasn't happy with that," Conrad told me in 2010 when I asked about that brazen, some would say reckless network ambush. A furious LeMasters, Conrad says, called him two days later. The actor was unrepentant. High Mountain Rangers was pulled off the air and, as Conrad remembers it, was replaced by a dance show featuring the network executive's nephew.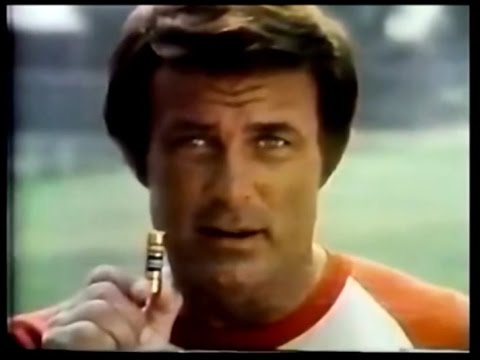 The actor's self-inflicted career demise came as no surprise to the more senior members of the TV press corps. Conrad had long been considered a Hollywood hothead. He had been one of the main reasons to watch Battle of the Network Stars in the late '70s as he took the whole Hollywood track meet so damn seriously. The network team captain seemed to argue over every point and even challenged Welcome Back Kotter lead Gabe Kaplan to a do-over in the 100-meter dash. Conrad lost both times.
"It was fun and it was athletic and if you won you got a big bonus — $10,000 dollars," said Conrad of Battle, which pitted stars from all three networks against each other. "And the hardest I worked was 14 hours pulling on a rope."
His memorable and effective EverReady battery ads, where he glared into the camera and dared viewers to "Go ahead — try and knock this battery off my shoulder," came as a direct result of his Battle of the Network Stars fireworks. They perfectly played on his reputation as a confrontational instigator. Johnny Carson and Saturday Night Live later mocked the spots, which was fine with Conrad, who enjoyed a lucrative, three-year deal with EverReady.
Conrad, however, never guested with Johnny Carson as host of The Tonight Show — only with fill-in hosts Sammy Davis, Jr. or Joey Bishop. "Carson didn't care for me," Conrad believed. "His wife once paid me a big compliment while she was watching TV. 'Now there's a real man,' she said."
"Is that true?" I asked, challenging Conrad. After all, how would he know what Carson's wife once said. "I can't make this stuff up," the actor replied.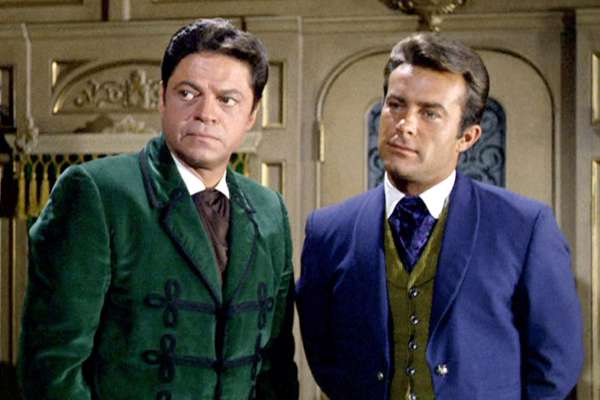 His macho makeup is part of what made Conrad compelling to watch as a TV personality. He was as much a stuntman as an actor on The Wild, Wild West, an odd and entertaining spy western he once described as "James Bond 1865." Conrad, who did some stunt work in his earliest films, insisted on doing his own stunts on the series. He took one risk too many, however, falling 12 feet in a jump after missing a chandelier and and landing on his head. He was whisked to a hospital with a skull fracture that nearly ended his life.
This was a guy from Chicago who quit school at 15 ready to take any job. His first big break, he bluntly said when I asked, came because "James Dean died." Conrad bore a resemblance to the rising young "East of Eden" star, and the studio, fearing moviegoers would not see a movie starring a dead actor, hired Conrad (at the suggestion of his then agent mother) to stand-in for personal appearances while the movie "Giant" was being promoted.
Throughout Conrad's life, he managed to cash in when others passed on or failed to land leading roles. The part of James West from The Wild, Wild West, for example, was originally supposed to go to cowboy star Rory Calhoun. That actor was initially announced for the part but apparently the producers had second thoughts after watching Calhoun's screen test, where, according to Conrad, they found him too old for the part. Eighteen other actors were tested, Conrad told me, "and the only guy I was worried about was John Derek." Then married to Big Valley and future Dynasty star Linda Evans, that actor chose to remain with a project in Mexico, allowing Conrad to go West.
Conrad later won the lead in a short-lived, European-based spy series from the early '70s titled Assignment Vienna. This job came after another actor dropped out. "I can't remember the guy's name," Conrad told me in 2010. "He was giving them a hard time. They called me and said, 'Do you want to go to Vienna?' I said, 'Sure. Is there going to be money involved too?' They said yes; so I said, 'Let's pack.'"
His next series cast him as WWII fighter pilot "Pappy" Boyington in Baa Baa Black Sheep (later titled Black Sheep Squadron). All in all, starting with the prime time detective romp Hawaiian Eye in the '50s, Conrad scored an extremely rare, five-for-five decade run as a series lead on network television. He had a show in the '50s, '60s, '70s, '80s and '90s.
In 2003, he was involved in a serious car accident when his car met another in a head-on collision. The young driver of the other vehicle later died of complications from his injury. Conrad suffered permanent nerve damage and never regained control of one arm. He pleaded "no contest" to a driving while impaired and spent five years under house arrest, later also paying out an undisclosed amount in a civil suit.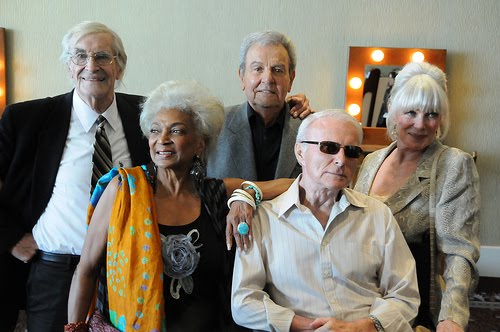 Still, he was his old, defiant self before critics in 2010 at a TCA gathering of the "Pioneers of Television." Conrad shot from the hip and took over the session. His fellow honourees, Martin Landau, Nichelle Nichols, Mike Connors and Linda Evans, all seemed to bristle under his remarks. "Being next to these beautiful women ain't bad, works for me," he said, macho to the end.
The last time I saw him was two years later in Beverly Hills at an off-campus TCA event. It was a showcase of Warner Bros. TV series costumes on display at the soon to shutter Paley Center West. Other TV luminaries made the scene, including Ed Asner, hit comedy producer Chuck Lorre and the female stars from Knots Landing. I eventually spotted Conrad sitting by himself on a bench near the back of a large exhibit room.
He seemed to regret being on display withe a bunch of old Hollywood props and wardrobes, including his too tight pants from The Wild Wild West. I walked over, sat with him, and got him to tell that crazy story one more time about the day he told the boss of CBS where he could stick his TV show.
There's no tape of our last conversation. My memory is that he was less peppery on that night, perhaps grateful somebody still remembered. Conrad live a wild wild life in television, had luck good and bad and stories you just couldn't make up. He was hardly a Giant, but never hesitated to stand in for one. Condolences to his family and friends.