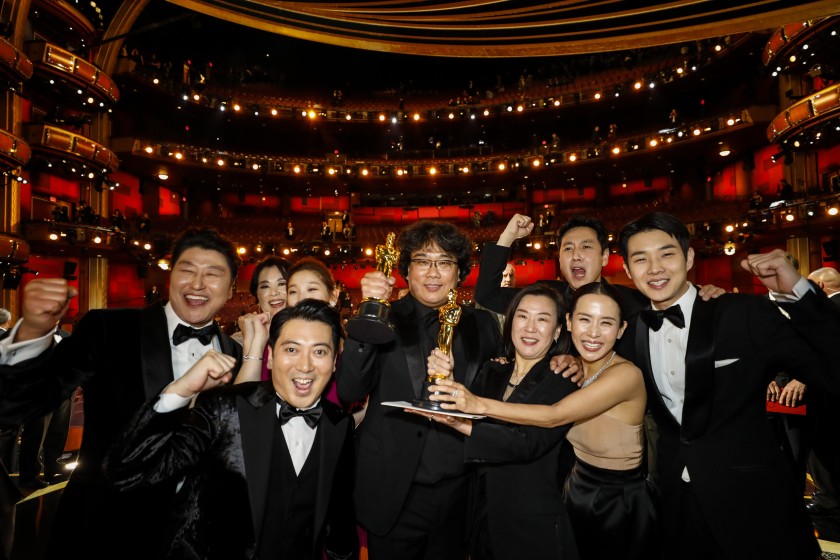 Some quick, overnight thoughts on the 92nd Annual Oscars:
Haven't seen the movie yet but it was easy to cheer for "Parasite" and director Bong Joon-ho. The shot of him having a moment with Oscar on stage while a colleague addressed the crowd said everything about somebody from a far off land living their Oscar dream. His wit translated as easily (apparently) as his film. Joon-ho singling out (sleepyhead) Martin Scorsese as an inspiration was one of the night's more tender moments.
For all the fuss about exclusion heading into these awards, the fact "Parasite" did so well in the major categories demonstrated that Oscar voters place a premium on artistic excellence, no matter what colour the artist happens to be or what country they call home.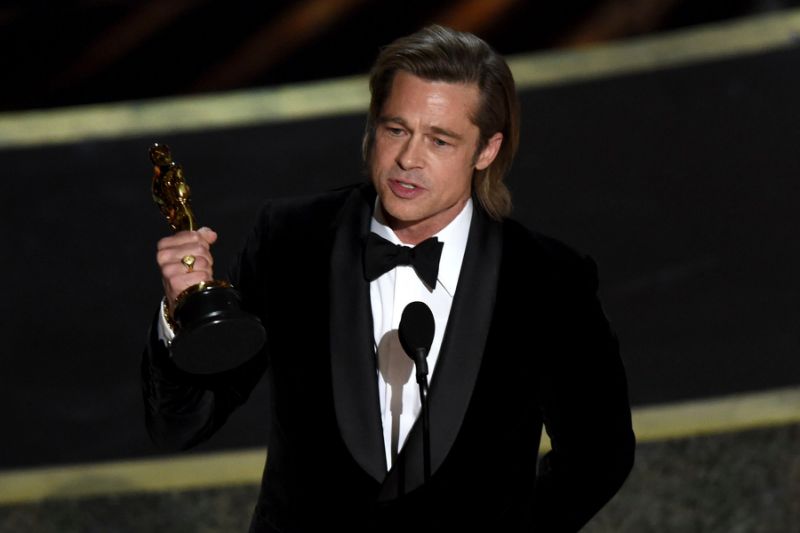 Best supporting actor winner Brad Pitt gave a winning speech to start the night, thanking co-star Leo DiCaprio for letting him ride his coattails and getting a savvy shot in at the witness-challenged Trump impeachment hearings. Still, he didn't thank Poor Jenn! His was one of the few performances I saw in 2019. I don't know if it was Oscar-worthy but he did provide the best moments in "Once Upon a Time in Hollywood."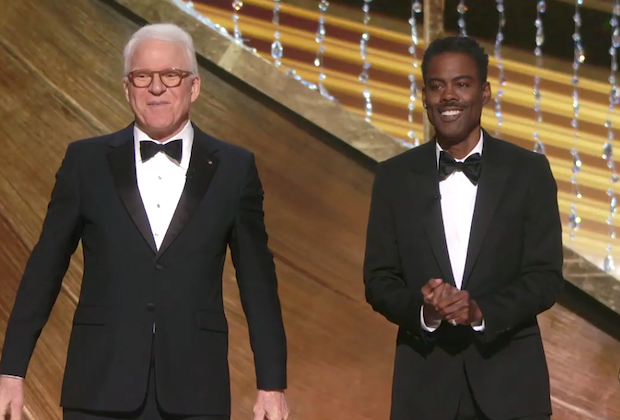 Steve Martin and Chris Rock were great non-hosts. This non-host format only works if Oscar has two skilled comedians come out early and tell the same amount of monologue jokes that a host would tell. Having them as non-hosts eliminates all the stupid bits later in the show where tourists are brought into the auditorium, snacks are distributed or celebrities take selfies.
I get the no host concept but this not telling viewers what song is being performed or what's going on at all at various times was frustrating. Also, while the set was elegant and impressive, some of the text projected on the giant stage backgrounds was too small to read.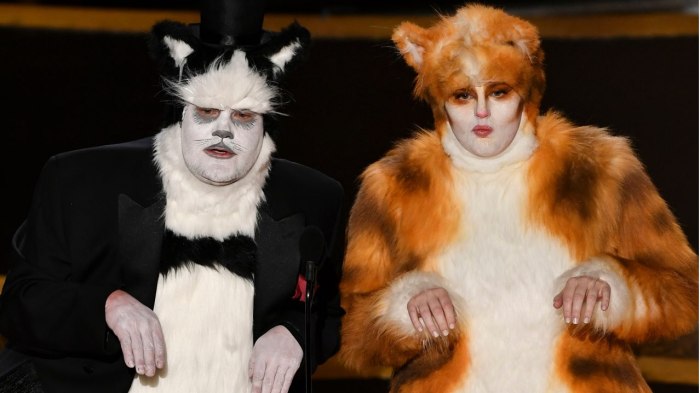 James Corden and Rebel Wilson dressed as cats and playing with the mike stand was funny. Their studio could have saved $100 million if they had just done that, and realized the whole Cats movie concept was a joke.
I had to turn up the volume when Billie Eilish sang "Yesterday" during the In Memoriam segment but her rendition suited the occasion. Also, seeing that salute strictly from the point of view of people in the auditorium looking up at the stage is not as effective as packaging it directly to home viewers.
There was so much live music on stage at the Oscars it seemed at times more like The Grammys. Eminem's surprise performance of "Lose Yourself" was spirited and moving and made me want to go right out and buy a Chrysler. The original, nominated songs, however, were completely forgettable. Still, Cynthia Erivo's vocal performance of "Stand Up" stood out; look for her to star in an upcoming TV salute to Aretha Franklin.
Best actor winner Joaquin Phoenix is still speaking.
This will be the lowest-rated Oscar telecast ever.
Olivia Coleman can get more laughs in one minute than most stand-up comedians get in an hour.
White-haired Jane Fonda, 81, looked "arresting."