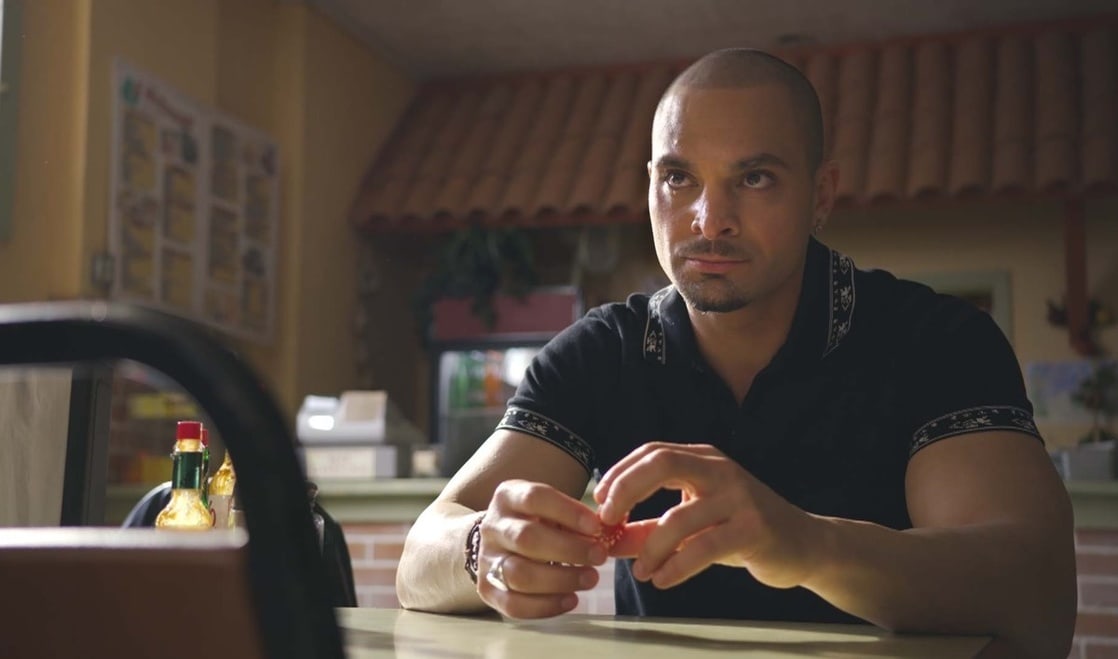 The best session last month at the semi-annual TCA press tour was for AMC's Better Call Saul. After more than a year between seasons, everybody on stage was loose and fun and feeling pretty good about these ten new episodes ahead. The drama returns Sunday night for a fifth and second last season and, from what I've seen so far, it returns stronger than ever.
Helping to keep it in the conversation as TV's best drama is the Canadian in the cast, Michael Mando. Don't just take my word for it, take if from Saul himself, Bob Odenkirk:
"Michael is a complete unique human being. He is a Canadian, but he grew up around the world. He brings a commitment I've rarely seen in any actor. He is the most sensitive bad guy I've ever seen. It's quite a character to have brought to life."
Mando was born in Quebec City and raised in over 10 cities on four continents, including Africa. He eventually settled in Montreal and after studies at L'Universite de Montreal and Dawson College started performing in plays at The Dome Theatre.
"I got into it really by accident and I got into it pretty late," he says. "I thought I'd never do filming or TV. I thought I do theater for the rest of my life."
Instead, he found work on several Canadian dramas including The Border, The Bridge, Lost Girl and Orphan Black.
Mando had really never seen Breaking Bad — the series that came before, but is set after, Better Call Saul — when he auditioned. "I remember seeing the finale at a friend's house, and I remember the name Vince Gilligan popped at the beginning and at the end of that episode. Mando says he made a mental note to himself: "This is a really, really important name to remember."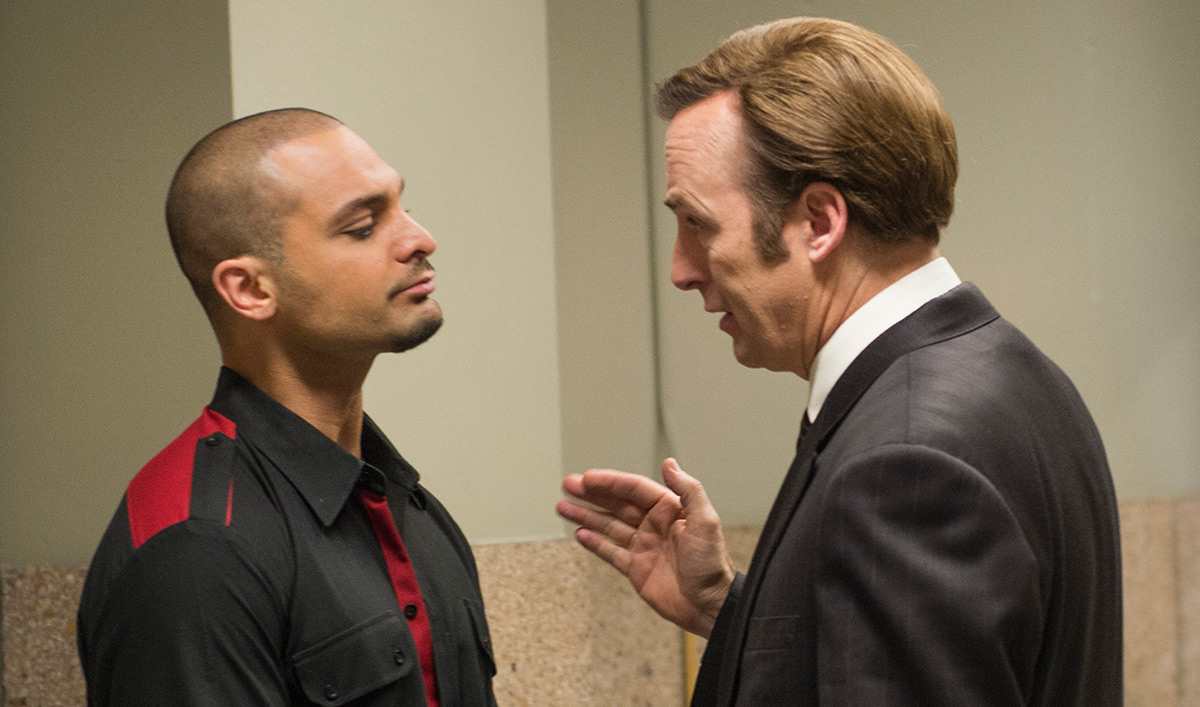 Two weeks later, he got an audition request from his agent to immediately send a tape down to the Better Call Saul producers. Mando scrambled to throw something together, then realized the sound was poorly recorded. He patched things up and sent a second tape just under the deadline.
A callback request came inviting him down to Los Angeles. Mando met Gilligan and fellow executive producer and showrunner Peter Gould. Right away, he says, "I felt like I got to a place where I could belong. I was in the same room with the best TV writers in the world and was so comforted by their level of classiness and respect for their actors. It immediately put me at ease."
Gould credited the show's casting directors for discovering Mando. "We didn't know he was Canadian. We didn't know he spoke french."
The part, of course, was as Nacho Vargas, an ambitious Mexican upholstery worker who winds up involved with the Salamanca drug cartel under the eye of Giancarlo Esposito's character Gus Fring.
"It's very easy to read for a character like that and just play the hard crust," says Gould. Mando blew the producers away by showing not just toughness but also vulnerability. "There's so much soul," says Gould.
Mando got the part, and says it took him a while to fully realize his good fortune. "I don't think I understood what it was until maybe while I was shooting this year that I realized that the odds of what happened there."
Can you tell us anything about what's in store for your character this season?
I can tell you this – I think this is our best season by far. I can tell you Nacho outgrows his circumstances and finds himself.
And I think it's a character who becomes very clear about where his moral compass lies, and he understands that there's nothing more important than the love that he has for his father and the safety for his father. His father becomes like a shining diamond among the rough. He realizes that that's his north, that's his compass and he's willing to do everything he can in order to save his father and to leave this dirty game that he found himself in. I think he regrets the decisions he made as a teenager to enter the cartel.
It's a guy who comes to his senses and as he grows he becomes an asset to the cartel who don't want to let him go because he's the key to Gus Fring being able to get his way with the Salamanca cartel. He's that guy and he's of utmost valued to both of them, but he wants nothing to do but to get out.
What's it like to hang with Jonathan Banks and Bob Odenkirk and these guys?
It's amazing, you know, I think we've really, over the past five years, really became friends. We have so many similar interests, you know, we hike together, we go to restaurants together; we're always at each other's houses. Some of us sometimes even stay in the same house during the stay and we all call each other really dear friends. It's really amazing to get towards the end and to feel that the seasons keep getting better and the relationships get deeper.
Has it gone by fast? Does it just seem like yesterday when you started working o the series?
To be honest with you it feels like full circle except that you just feel a lot wiser and a lot calmer and you have a better sense of who you are. I think there's something really great about long format television. It's very different than doing one or two episodes or a movie in that you really get to come back, and every time you come back you get to revisit who you are in relationship to the character and who the character is in relationship to you. It's an unbelievable journey of growth to go back and have the same skin every year and to grow with the character just beyond the script and the word.
Any advice to any young actors out there looking to make the leap from Quebec City to Hollywood?
If I can say anything to anybody who's listening it is this: be open. Life will surprise you and if you keep an open heart you'll get through the turbulence and you'll end up realizing that — maybe I'm an idealist for saying this but — maybe it's all part of some beautiful plan that was laid out for you before.