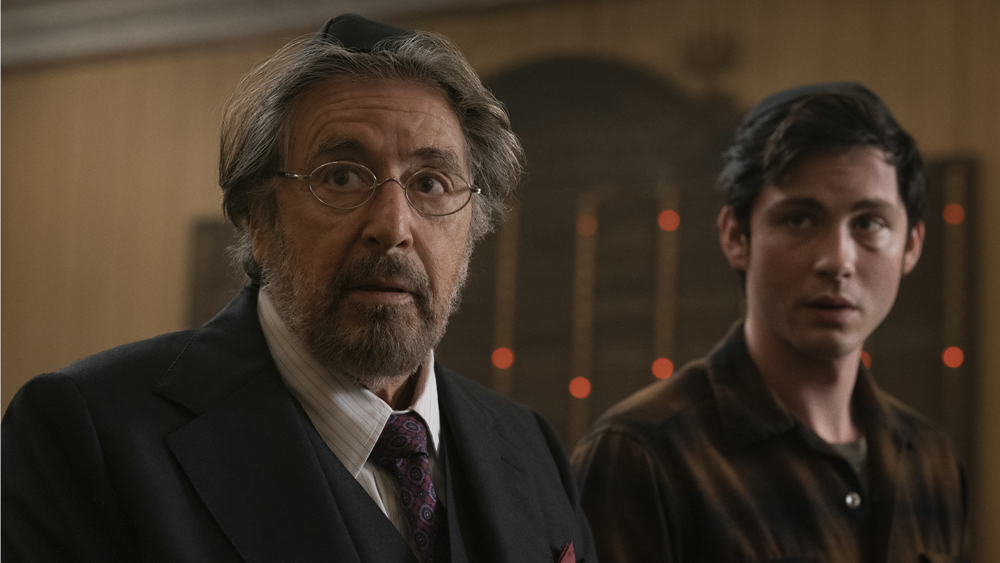 Hunters, which premiered Friday on Amazon Prime Video, has many things going for it. For one, Al Pacino.
The Oscar-winner stars as a Jewish holocaust survivor-turned-Nazi hunter named Meyer Offerman who organizes a band of eclectic helpers determined to track down surviving members of Hitler's Third Reich. The series is set in New York in 1977 — 32 years after the end of World War II, and, in terms of creative storytelling, 20 years before most everybody had cell phones.
Pacino's wealthy character has the coolest house. It is, as one character notes, a stately Wayne Manor of crimefighting, filled with hidden entrances behind rotating bookshelves leading to wall boards covered in photos and evidence. He's the rabbi of this grim brigade, giving the show a bit of a CSI: Nazi Hunter vibe, a Les Moonves-style show where an older male leader is surrounded by younger assistants.
Not all are that much younger. Canadian Saul Rubinek is paired with Carol Kane as Murray and Mindy Markowitz. Australian actress Kate Mulvany plays an avenging nun, Sister Harriet. Tiffany Boone adds kick as Roxy Jones, with Louis Ozowa as equally fit Joe Torrance. Some have chop-socky skills, others technical smarts.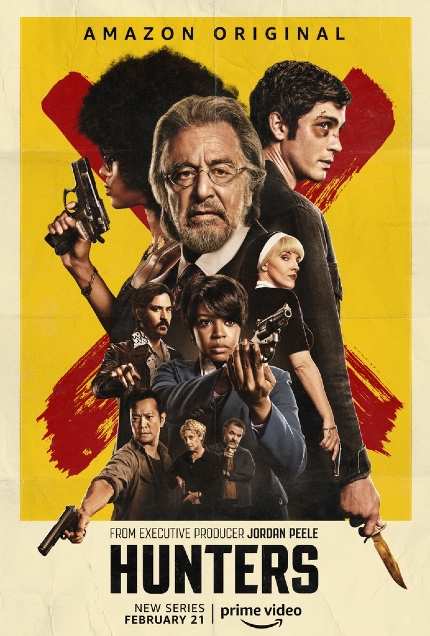 Brought into the group is Logan Lerman as Jonah Heidelbaum. Street smart and much savvier than his slacker friends, he is jolted out of his pot pushing ways when his grandmother is murdered in the next room in their dingy tenement flat. Dazed, he meets Pacino's character at her funeral and learns his naan had a secret agenda as a Nazi hunting avenger, a world she tried to keep hidden from her grandson.
If Hunters sounds like a weird mix of CSI and The Dark Knight, it is. Add plenty of bloody violence and it also seems directed by Quentin Tarantino. The opening scene, featuring Dylan Baker as a hidden Nazi living the American dream, shows a spree of poolside murders so over-the-top it seems like it has to be a nightmarish dream sequence. Subsequent murder scenes feature gory variations on eye gouging and and dart throwing.
It is also, at random times, part Glee. With no set up, Lerman and company break out into song and dance scenes with crane shots on Coney Island boardwalks. These moments are genuinely welcome as they alleviate the dark mayhem that's always lingering, but they do seem too playful at times, perhaps a reminder that one of the executive producers of Hunters is former sketch comedy comedian Jordan Peele.
A "B" storyline is led by Jerrika Hinton as Millie Morris, a no-nonsense FBI agent who is bullied at the bureau and harbours her own secret at home. Like Lerman's Jonah, she quickly dismisses other investigators as useless and is determined to take matters into her ow hands.
Pacino is the glue that holds it all together. You can't take your eyes off him on screen, even when he's uttering lines such as "Living well isn't the best revenge. The best revenge is — revenge."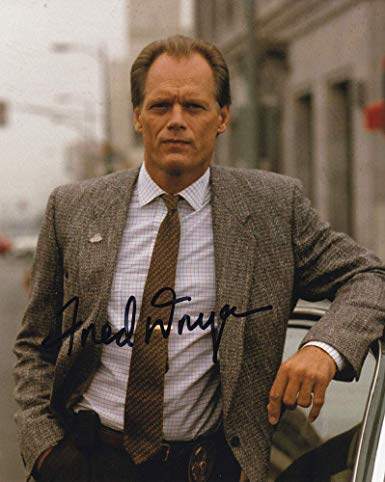 The villains are a tad cartoon-y. Lena Olin plays a mysterious femme fatale, a Nazi ice queen who is just a monocle and a cigarette holder away from Hogan's Heroes. More effective and menacing is German actor Christian Oliver as Wilhelm 'The Wolf' Zuchs. You fear him popping out of several dark corners, and run if you see him clutching a bowling ball.
Three episodes in for me, it's a strange stew, but surprisingly entertaining. There are plenty of twists and turns, some resulting in the deaths of a few characters I'd like to have seen more of. How much you find yourself looking past and over Jonah's shoulder will determine how far you want to go on this loopy adventure. So far, I'm happy to be along for the ride.