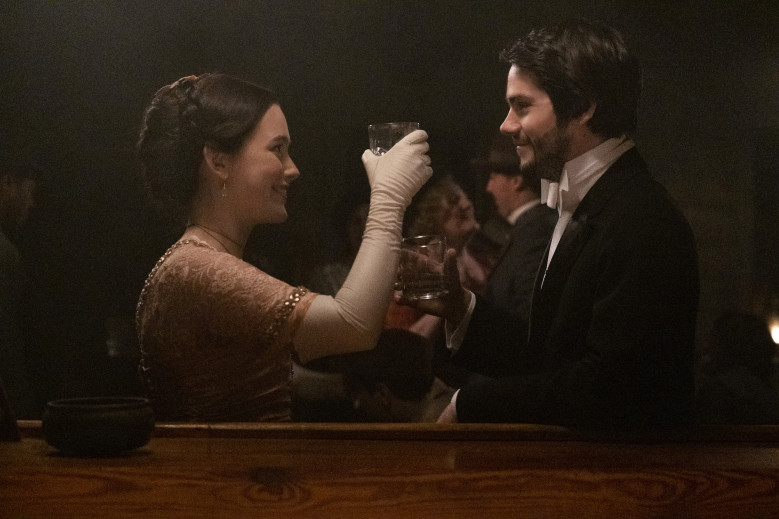 Here's a somewhat amazing story: in 1985, I was a writer at TV Guide Canada when Amazing Stories premiered the first time around. The Steven Spielberg-produced anthology series is being re-booted Friday night — 35 years later — on Apple TV+.
The old series, which ran two seasons on NBC, was inspired by the original Amazing Stories magazine, a collection of pulp fiction sci-fi tales Spielberg's father used to read to his son back when the director was just another kid with an over-stimulated imagination.
Apple TV has only provided one episode of the new series for critics to screen. That's a bit of a handicap when reviewing an anthology. Even the greatest anthology of them all — The Twilight Zone — wasn't brilliant every single week, and that was certainly true of the mid-'80s version of Amazing Stories.
Nonetheless, Episode One of the reboot, "The Cellar," is, if not amazing, an enjoyable yarn. Not at first though; you have to stay with it. There's a bit of an Outlander, Back to the Future-ish time travel vibe to it, so be prepared to look past how it unfolds.
Spielberg told reporters early last year, when Apple TV+ was unveiled at the company's futuristic headquarters in Cupertino, Calif., that his intention was to try and "transport the audience to worlds of wonder through the lens of today's most imaginative filmmakers, directors and writers."
For "The Cellar," Chris Long (The Americans) directs a story written by Jessica Sharzer (The L Word, American Horror Story). It centres around a young man (played by The Maze Runner's Dylan O'Brien) with the usual Millennial hang-ups. Nose always in his iPhone, he seems far too distracted to keep up in his older brother's business. While prying apart planks in a 140 year old southern homestead, an electrical storm somehow transports him a century back in time. (I warned you about this part.)
Landing in 1919, he arrives in an era when things were not so hot for the ladies. He meets one of them (played by Victoria Pedretti from Netflix's You and The Haunting of Hill House), a young woman named Evelyn who occupied that same house back in the day. At the urging of her mother (Rizzoli & Isles' Sasha Alexander), Evelyn is set to enter into a joyless marriage with a creepy widower. Our young Mister Marty McFly however, begins to get other ideas.
Yes, it reads like a Hallmark movie, or a sci-fi episode of When Calls the Heart, but stay with it. You'll get invested in our two lovebirds and there's a payoff at the end you didn't see coming. It's sweet and ultimately surprising family fare, and how well it captures the imagination of the millennial in your home will depend on their embrace of the two young leads in this story.
I can't vouch for the other episodes in this anthology. One upcoming hour will feature the great Robert Forster in his final role as a grandfather who develops superpowers after putting on a magic ring; another, also based on a comic book, is about a WWII fighter pilot who also soars through a crack in time. All these Amazing Stories may require a suspension of dis-belief. On the other hand, maybe this knd of escapist fare is exactly the kind of TV show we need right now.