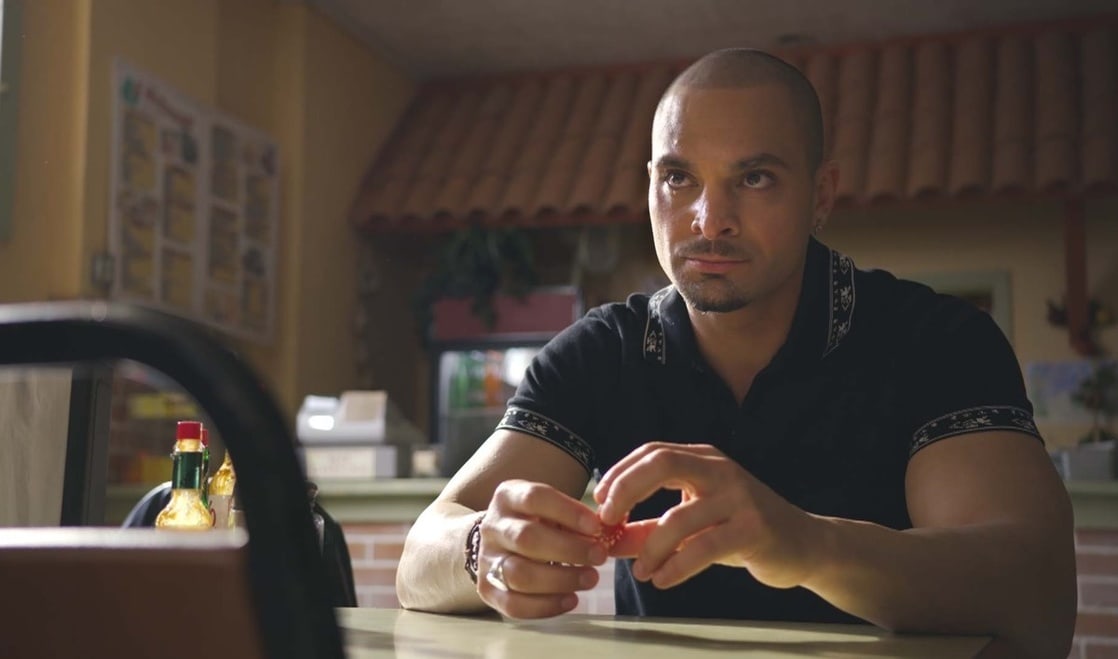 Better watch Better Call Saul tonight if you want to catch the fifth season finale.
The big question heading into the episode is this: is the character played by the Canadian in the cast, Michael Mando, going to be around for the sixth and final season set to air on AMC in 2021?
Originally from Quebec, Mando plays Nacho Vargas, an ambitious Mexican upholstery worker who winds up involved with the Salamanca drug cartel under the eye of Giancarlo Esposito's character Gus Fring.
"He is going to be squeezed between these Titanic forces of Gus Fring and the Salamancas," showrunner Peter Gould told me last January in Pasadena, Calif., at the winter TCA press tour's best session. "I would not want to be in Nacho Vargas' shoes."
The last two weeks in the desert have seen Nacho become a powerhouse as he gets pushed into an impossible corner. Creator Vince Gilligan recently praised Mando's performance, calling those episodes two of the most powerful he's ever directed.
With Nacho standing on a cliff edge heading into the season finale, it seems like a good time to re-visit this short Q&A with Mando posted earlier this year:
Can you tell us anything about what's in store for your character this season?
I can tell you this – I think this is our best season by far. I can tell you Nacho outgrows his circumstances and finds himself.
And I think it's a character who becomes very clear about where his moral compass lies, and he understands that there's nothing more important than the love that he has for his father and the safety for his father. His father becomes like a shining diamond among the rough. He realizes that that's his north, that's his compass and he's willing to do everything he can in order to save his father and to leave this dirty game that he found himself in. I think he regrets the decisions he made as a teenager to enter the cartel.
It's a guy who comes to his senses and as he grows he becomes an asset to the cartel who don't want to let him go because he's the key to Gus Fring being able to get his way with the Salamanca cartel. He's that guy and he's of utmost valued to both of them, but he wants nothing to do but to get out.
What's it like to hang with Jonathan Banks and Bob Odenkirk and these guys?
It's amazing, you know, I think we've really, over the past five years, really became friends. We have so many similar interests, you know, we hike together, we go to restaurants together; we're always at each other's houses. Some of us sometimes even stay in the same house during the stay and we all call each other really dear friends. It's really amazing to get towards the end and to feel that the seasons keep getting better and the relationships get deeper.
Has it gone by fast? Does it just seem like yesterday when you started working o the series?
To be honest with you it feels like full circle except that you just feel a lot wiser and a lot calmer and you have a better sense of who you are. I think there's something really great about long format television. It's very different than doing one or two episodes or a movie in that you really get to come back, and every time you come back you get to revisit who you are in relationship to the character and who the character is in relationship to you. It's an unbelievable journey of growth to go back and have the same skin every year and to grow with the character just beyond the script and the word.
Any advice to any young actors out there looking to make the leap from Quebec City to Hollywood?
If I can say anything to anybody who's listening it is this: be open. Life will surprise you and if you keep an open heart you'll get through the turbulence and you'll end up realizing that — maybe I'm an idealist for saying this but — maybe it's all part of some beautiful plan that was laid out for you before.