It was just like Hugh Downs to pass away right after Carl Reiner. Even at close to 100 years of age, he found a way to go quietly.
The broadcaster, who died at home in Arizona July 1 at 99 years of age, was a true TV ironman logging more hours on network television than almost anyone else. In a career that spanned the second half of the 20th century, Downs put in more TV time than Johnny Carson and David Letterman combined. He once wrote a book about it: "On Camera: My 10,000 Hours on Television" (1986). That total eventually topped 15,000 hours, a record sanctioned by the Guiness Book of World Records that was eventually surpassed by Regis Philbin at the end of his marathon, three-or four nights a week Who Wants to Be a Millionaire run.
Downs work on television actually predated network schedules; he did some experimental appearances as a news reader in the mid-'40s. Another early Chicago-based gig was announcing for the primitive puppet kiddie show Kukla, Fran and Ollie.
I was too young to have seen Downs as Jack Paar's announcer/sidekick on The Tonight Show (1957-62). That's where he made headlines — again, in a secondary way — after Paar walked off the job on air, leaving Downs to finish the show. This was the infamous "water closet" incident of 1960, where Paar bolted after NBC censors red-lined a very tame washroom joke. Downs, unflappable, soldiered on.
Downs' hallmark, besides his mellow voice, was his even-ness. Despite well=hidden stage fright early in his career, on air he blew cool instead of hot, which made his pairing with the volatile Paar a perfect balance. The Ohio native always seemed unflappable but never boring; he was just downright personable. While other popular TV personalities of the '50s, such as Arthur Godfrey and Milton Berle fell out of favour by the '60s, Downs never seemed to wear out his welcome.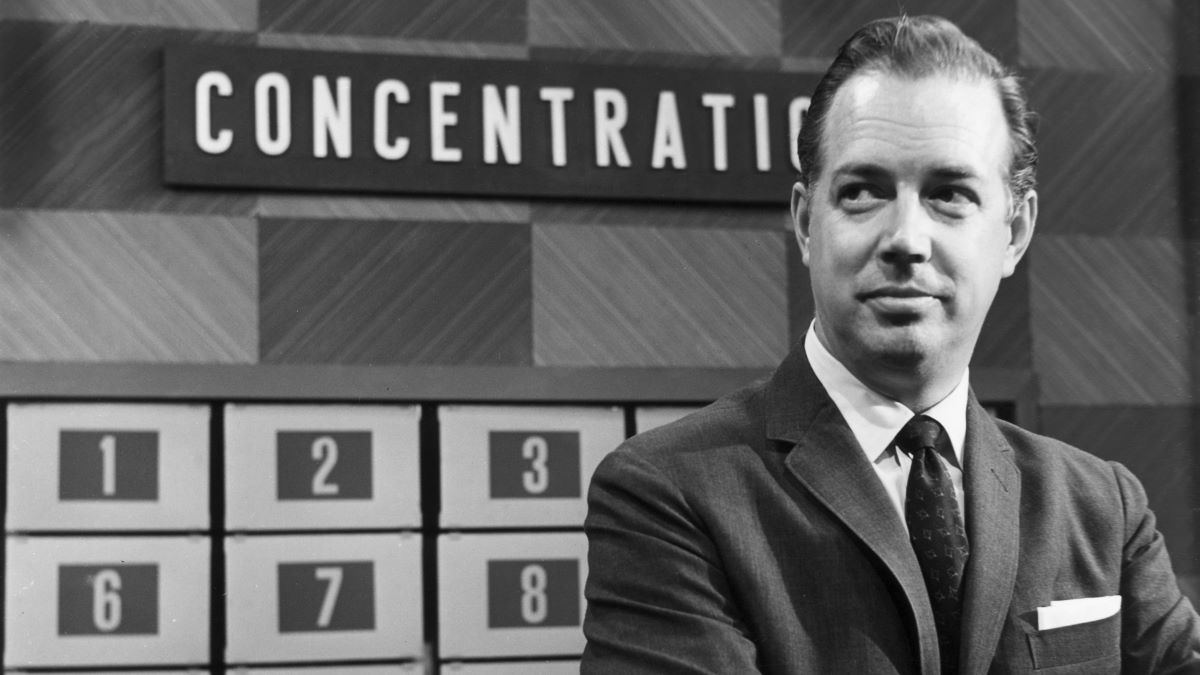 When I was a youngster, I first discovered him as the daytime host of Concentration. On that big board game, players answered questions and unveiling parts of a wall-sized jigsaw puzzle filled with visual clues. The pictures eventually added up to a certain phrase. This was the early, black and white version of the game where, as in Jeopardy!, the board was manipulated by hand from behind rather than electronically. If mistakes were made, as I'm sure they were, Downs could be counted on to smoothly gloss them over.
By that time in the mid-'60s, Paar was already a fixture on television through his long association with NBC's The Today Show. Years later, he put in 20 years, throughout the '80s and '90s, alongside Barbara Walters as co-host of the newsmagazine 20/20, or as Cheri Oteri says it in her CNN New Year's Eve impression, "TW0-ENTEE-TWENTEE."
It was during that run that I interviewed Downs. He had just come off double- artificial knee surgery, a relatively new procedure at the time. He reminded me of my dad in that he never seem to lose his sense of wonder at how the world kept evolving and at how something such as a mechanical knee could even exist.
"It is nostalgic to me just to me able to talk a leisurely walk again," I remember him saying. He always suggested that one of the secrets of his staying power was a bottomless well of curiosity.
Typical of Downs, his surgery was televised for all to see on 20/20. He was awake for the procedure, able to watch as surgeons sawed through the bones in his legs and attached them to artifical joints. He had both done at once, because, as he said to me, "I don't want to go through this twice."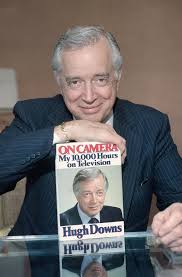 Another reason for Downs never falling out of fashion — he stayed current. He might have looked like a dad, but he could surprise you. Asked during his final 20/20 in 1999 if he held a personal view he'd like to express, Downs came up with legalize marijuana.
After a generation of "just say no" from the US government, a lot of viewers must have been wondering what ol' Hugie must have be smoking. Hey, he lived to be 99. Leave it to a guy named Downs to know the benefits of getting high.
Condolences — and forgiveness for the pun — to his family, including great-grandchildren, broadcast associates and many fans across North America.