While the traditional broadcast networks continue to more or less take the summer off, the streaming services are ramping up the content. This is especially true in terms of offering what would have been big-budget feature film premieres to home screens. Starring in those are the likes of Tom Hanks, Charlize Theron, Lin-Manuel Miranda, Andy Samberg and others. There is also one brand new streaming service premiering this month (but not in Canada): Peacock.
[PLEASE CHECK BACK: this list will be expanded soon to include the full month, but here's the first half of the month to get everybody started].
WEDNESDAY, JULY 1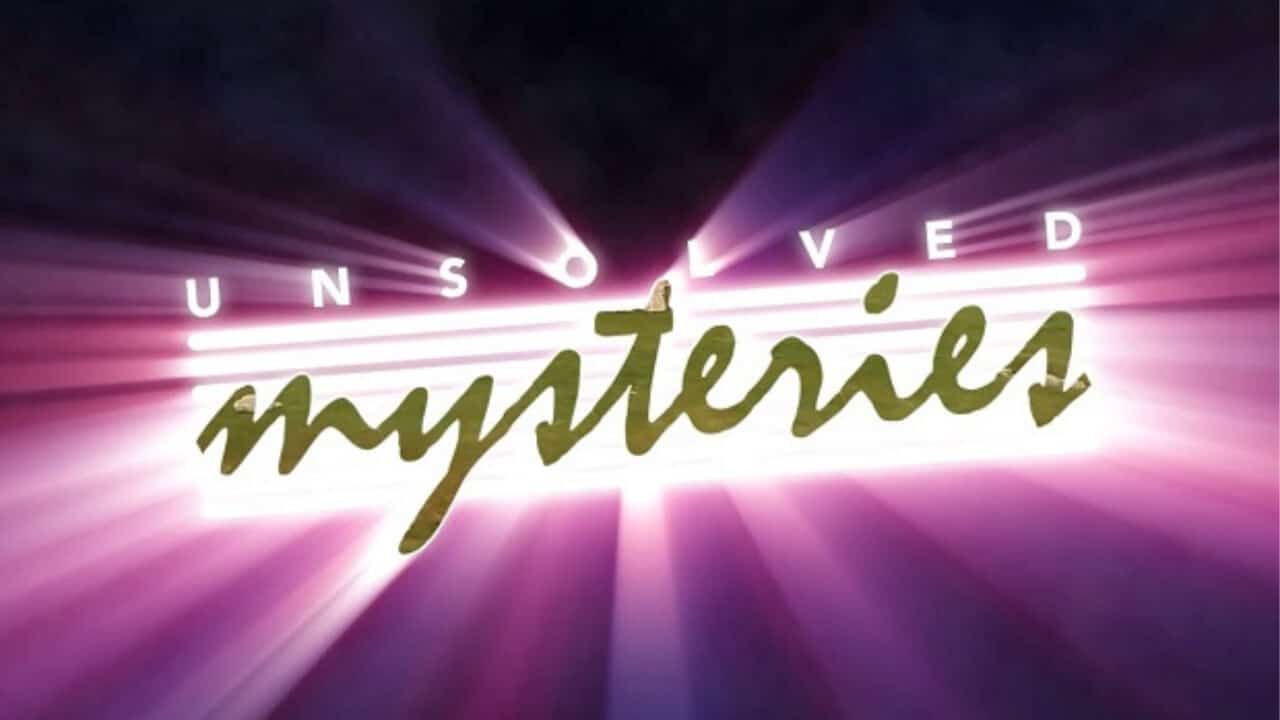 Unsolved Mysteries (Netflix). Reboot of the true-crime documentary series which ran on various networks from 1987-2002. Robert Stack is no longer hosting; that would have been a true unsolved mystery.
THU / JULY 2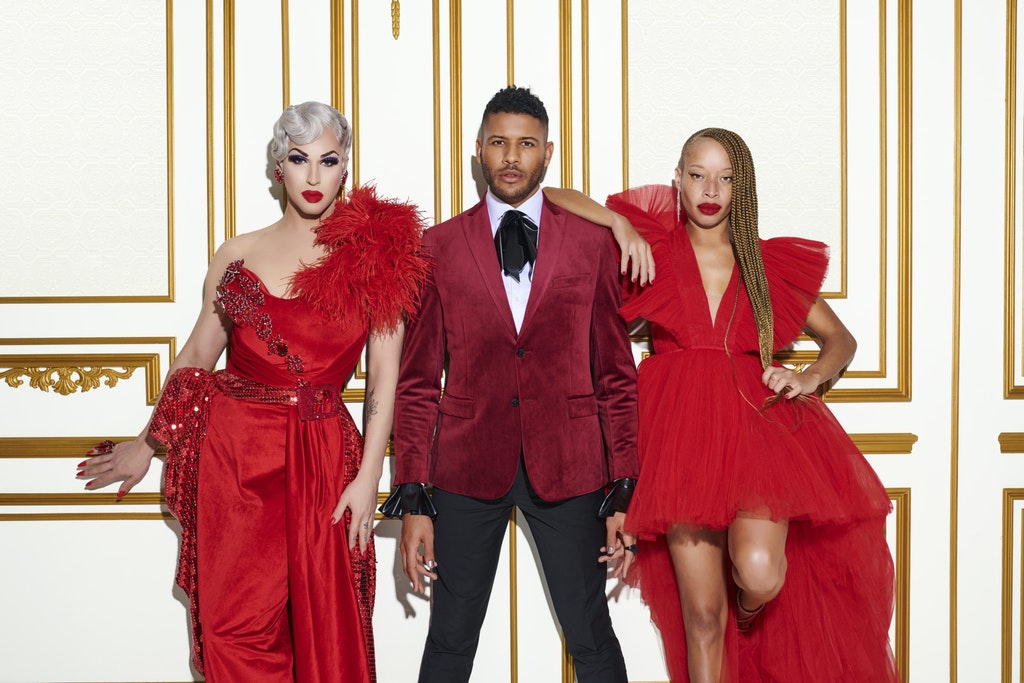 Canada's Drag Race (Crave). Canada's version of RuPaul's Drag Race, except without RuPaul. Lynn Hytes, Jeffrey Bowyer-Chapman and Stacey McKenzie are the judges; Traci Melchor is host. Among the contestants: Boa, Jimbo, Juice Box, Scarlett Bobo, Hungadunga and McCormick.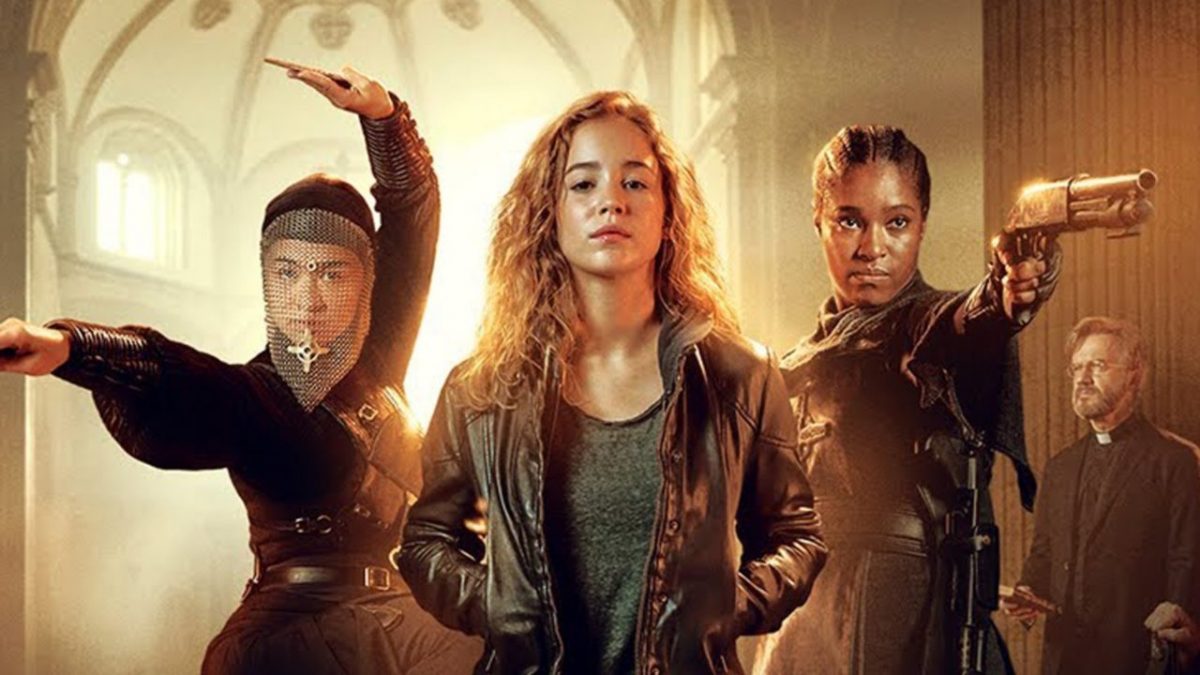 Warrior Nun (Netflix). Described by Decider as a "Rip-Roaring, Ultra-Catholic Buffy," this series is not about my old grade school principal Sister Martha Ann. The world is not ready for that. Based on a graphic novel, this series is about a young woman, once a bed-ridden orphan, who rises from the dead with super powers thanks to a magic halo. Portuguese actress Alba Baptista lets her freak flag fly as the super sister. To miss this is a sin!
FRI / JULY 3
Hamilton (Disney+). This Broadway smash comes to the small screen now that Broadway has shut down for the rest of the year. Originally intended to be a theatrical release, this stage production, featuring star and creator Lin-Manuel Miranda and the rest of the original cast, was taped in 2016. Daveed Diggs, Leslie Odom Jr., and Jonathan Groff also star.
The Dick Van Dyke Show — Now in Living Color! A Special Tribute to Carl Reiner (CBS). With the recent passing of the writer/producer/creator of this landmark sitcom, CBS is re-airing two episodes featuring Reiner. The first is "Coast to Coast Big Mouth," which ranked #8 on TV Guide's list of the "100 Greatest TV Episodes of All-Time," and the second is "October Eve," one of Reiner's favourites. The colourization, which Reiner supervised, is excellent.
iHeartCountry 4th of July BBQ (The CW). Featuring performances by Bobby Bones, Kane Brown, Lauren Alaina and Old Dominion.
SUN / JULY 4
A Capital Fourth (PBS). John Stamos and Vanessa Williams host the 40th edition of the annual Independence Day broadcast.
SUN / JULY 5
Desus & Mero (Showtime). The best (well, OK, and only, but they are the best) late night TV hosting duo return for a second season on Showtime.
Driven to the Edge (Lifetime).
Outcry (Showtime). A five-part sports documentary series. It begins with an investigative look at a Texas high school football star accused of sexually molesting a child. Were the charges a smear tactic?
MON / JULY 6
Masters of Home (HGTV).
TUE / JULY 7
Jim Jefferies: Intolerant (Netflix). Standup comedy special.
What Would You Do? (ABC). The return of a hidden camera show that catches people in awkward situations. Isn't that just "the news" these days?
WED / JULY 8
Mucho Mucho Amor (Netflix). A documentary profiling iconic Latinx TV astrologer Walter Mercado.
Stateless (Netflix). Cate Blanchett stars in and co-created this six-part Australian series which looks at four refugees struggling through Australia's immigration system. Yvonne Strahovski, Dominic West, and Jai Courtney also star.
Tough as Nails (CBS). This competition series tests workers for their strength, endurance, life skills and, most importantly, mental toughness in challenges that take place at real-world job sites. The series is from Phil Keoghan (The Amazing Race).
THU / JULY 9
Close Enough (HBO Max). JG Quintel is behind this adult animated series that centers on an extended family living on the east side of a bizzare version of Los Angeles.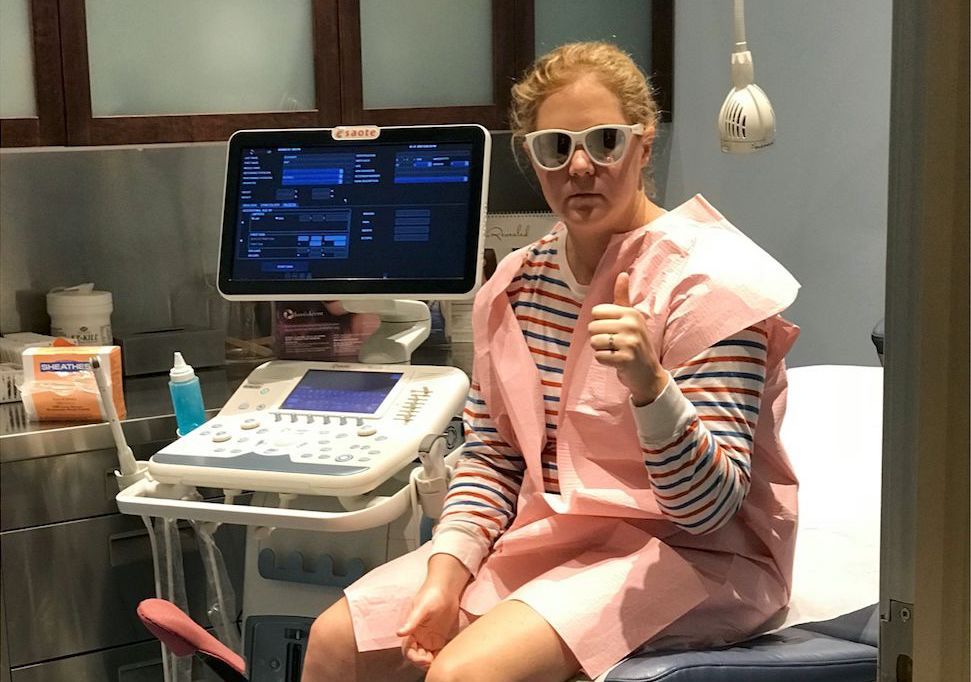 Expecting Amy (HBO Max). This tree-part documentary series follows comedian Amy Schumer during her recent pregnancy.
Japan Sinks: 2020 (Netflix).
World's Smallest Woman: Meet Jyoti (TLC). TLC has stooped lower.
FRI / JULY 10
The Claudia Kishi Club (Netflix).
Disney Channel Summer Sing-Along ( Disney).
Down to Earth With Zac Efron (Netflix).
The Epic Tales of Captain Underpants in Space (Netflix).
Greatness Code (Apple TV+).
Greyhound (Apple TV+). Originally set for a theatrical release, this WWII drama stars Tom Hanks starring as commander of a U.S. naval destroyer leading an outgunned Allied convoy through waters patroled by Nazi U-boats. Hanks wrote the screenplay, adapting the novel The Good Shepherd by C.S. Foreste. Stephen Graham, Rob Morgan, and Elisabeth Shue also star.
Little Voice (Apple TV+). Featuring original music by Sara Bareilles—who also produces alongside J.J. Abrams and series creator Jessie Nelson—this 10-episode series follows an apsiring performer (Brittany O'Grady) in New York.
Obsession: Stalked by My Lover (Lifetime).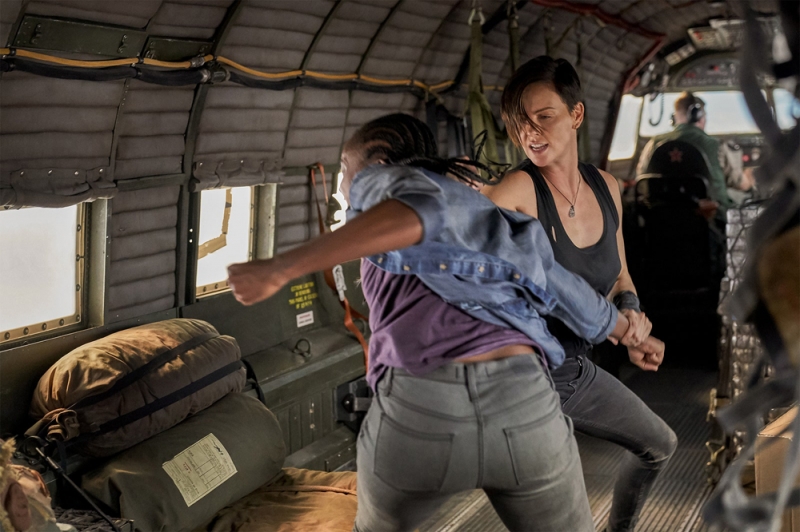 The Old Guard (Netflix). Charlize Theron leads a group of immortal mercenaries in an adaptation of the comics by Greg Rucka and Leandro Fernandez from director Gina Prince-Bythewood (Beyond the Lights). Matthias Schoenaerts, KiKi Layne, and Chiwetel Ejiofor also star.
Palm Springs (Hulu, Crave). A raunchy romantic comedy starring Andy Samberg and Cristin Milioti in a Groundhog Day-lie situation set at a destination wedding. J.K. Simmons, June Squbb, Tyler Hoechlin, and Peter Gallagher also star.
SAT / JULY 11
Crikey! It's the Irwins: Life in Lockdown (Animal Planet).
My Cat From Hell: Cat Sh#t Crazy (Animal Planet).
Obsession: Escaping My Ex (Lifetime).
Vacation House Rules (HGTV).
SUN / JULY 12
Corner Gas Animated (CTVComedy). Marathon starts at 6 am ET.
Obsession: Her Final Vengeance ( Lifetime).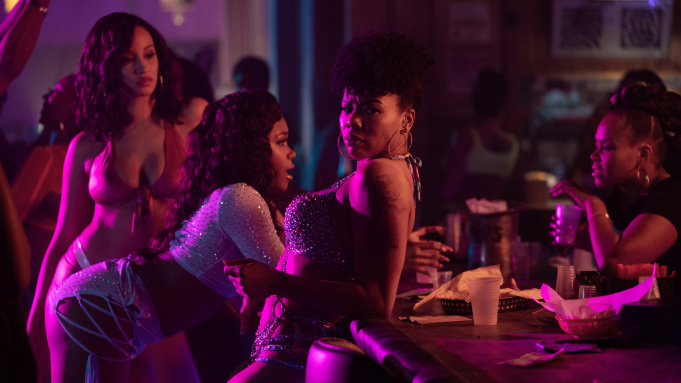 P-Valley (Starz). This series adaptation of Katori Hall's play "Pussy Valley" is set in an about to be foreclosed strip club in the Mississippi Delta. So, no… not about cats.
MON / JULY 13
CMA Best of Fest (ABC). Luke Bryan hosts this retrospective of more than 25 performances from the past 16 years of Nashville's annual CMA Fest. Featured acts include Darius Rucker, Garth Brooks, Brooks & Dunn, Kenny Chesney, Joan Jett Lady A, Miranda Lambert, Tim McGraw, Brad Paisley, Rascal Flatts, Carrie Underwood, Keith Urban and Dwight Yokum. Special appearances by Rob Riggle, Lionel Richie, Grwen Stefani and Michael Strahan.
The Nest (Acorn TV).
TUE / JULY 14
The Business of Drugs (Netflix).
Showbiz Kids (HBO). Documentary about famous child actors shows that life is not all fun and games. Cast includes Henry Thomas, Evan Rachel Ward, Jada Pinkett Smith, Will Wheaton, Todd Bridges and others.
Urzila Carlson: Overqualified Loser (Netflix).
WED / JULY 15
Owned by Comcast (NBC Universal), the new Peacock streaming network launches in the US. They have nine new offerings just on the 15th, including several below:
Brave New World (Peacock). I first heard about this series adaptation of Aldous Huxley's classic 1932 novel in 2018 at MIPCOM. It has taken a while to land in North America, but here it is on the brand new NBC Universal streaming service Peacock. Harry Lloyd, Jessica Brown Findlay, Alden Ehrenreich and Demi Moore head an international cast in a story set in London in a dystopian future.
The Capture (Peacock). Another pick up from The UK for the Peacock, this one a spy thriller starring Callum Turner, Holliday Grainger, Ron Perlman, and Famke Janssen.
Foreged in Fire (History).
In Deep With Ryan Lochte (Peacock). Sports talk — just what we need more of now, right?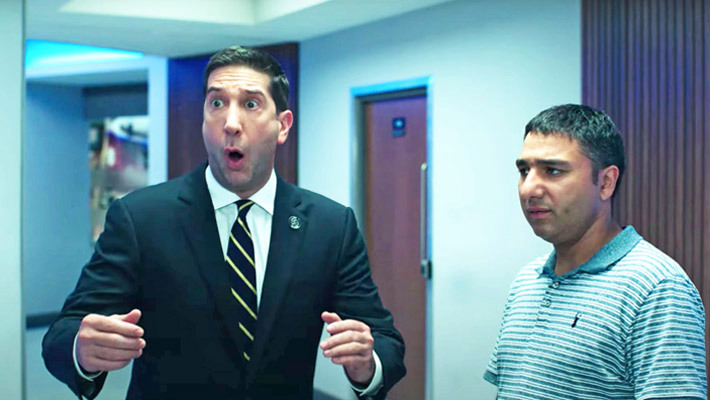 Intelligence (Peacock). David Schwimmer stars in this bureaucratic, workplace comedy that turns into a cyber crime-fighting thriller. Aired to mild interest already in The UK.
Lost Speedways (Peacock).
Married at First Sight (Lifetime).
Psych 2: Lassie Come Home (Peacock). A second movie spunoff from the USA series. Returning stars James Roday and Dulé Hill are joined by Timothy Omundson and guests Joel McHale and Sarah Chalke.
Skin Decision: Before and After (Netflix). Features Dr. Sheila Nazarian, a Beverly Hills-based plastic surgeon.
United We Fall (ABC). Canadian Will Sasso (Madtv, the Three Stooges movie) and Christina Vidal star as a married couple with judgemental parents, including mother-in-law Jane Curtin. Begins with back-to-back episodes.
THUR/ JULY 16
30 Rock Upfront Special (NBC). The former stars of 30 Rock, including Tina Fey, Alec Baldwin and Tracy Morgan, return for a one-off, home-recorded episode that doubles as an NBC fall preview reel. Clips from the new shows NBC will premiere this fall will be part of the mix.
House of Ho (HBO Max). Reality series about VIetnamese immigrants making it in Houston, Texas.
Indian Matchmaking (Netflix). About a matchmaking service arranging marriages between Indian and American clients.
FRI/ JULY 17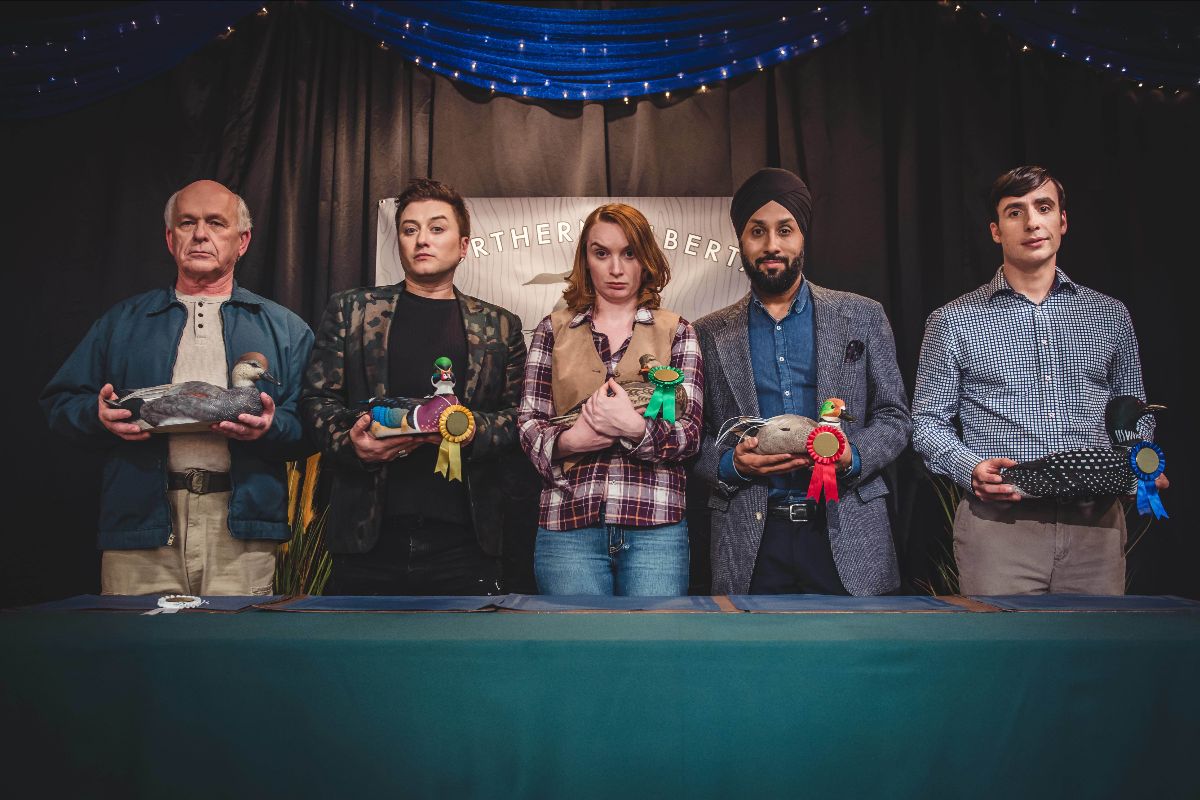 Decoys (CBC Gem). Canadian-made mockumentary series explores the world of duck hunting. At stake: the covetted Northern Alberta Carving Cup. Stars David Pelech, Rodrigo Fernandez-Stoll, Nelu Handa , Tracey Hoyt and Rup Magon.
Cursed (Netflix). Katherine Langford plays sword-weilding Nimue in the Aurtherian fantasy drama based on the books of Thomas Wheeler.
SUN/ JULY 19
The Alienist: Angel of Darkness (TNT). Season Two of the 19th century crime drama stars Daniel Bruhl, Dakota Fanning and Luke Evans.
MON/ JULY 20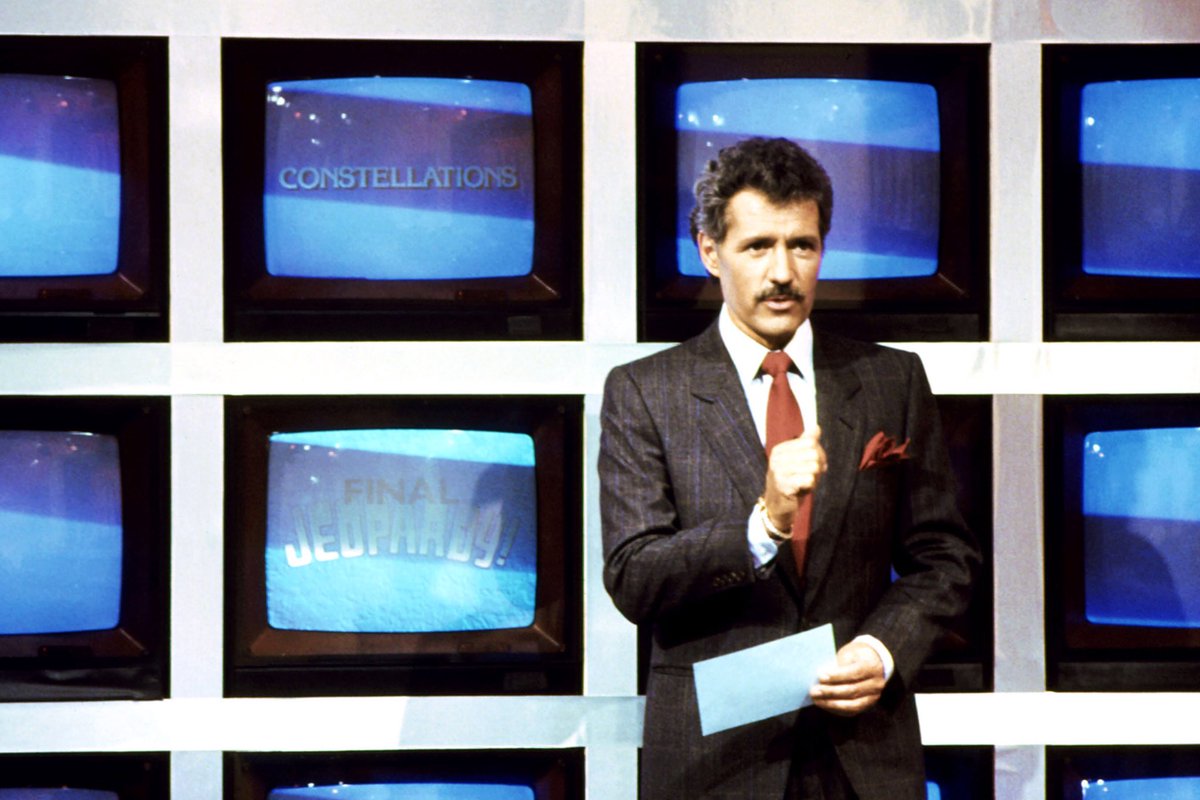 Jeopardy! (Yes-TV; syndicated). When COVID-19 struck, Jeopardy, like a lot of shows, had to shut down. Since the season fell a few episodes short, the producers asked Alex Trebek to shoot some intros at home to some vintage episodes they've pulled out of the vault — including the very first episode the Sudbury native ever hosted dating back to 1984. What is a chance to see the best moustache in the biz?
Sharks vs Dolphins: Blood Battle (Nat Geo). Nothing to do with the NHL or the NFL).
TUES/ JULY 21
Street Food: Latin America (Netflix). Treats from Buenos Aires, Argentina, and Oaxaca, Mexico, are featured.
How to Sell Drugs On-line Fast (Netflix). Foreign drama, not the Home Shopping Channel.
WED/ JULY 22
Love on the Spectrum (Netflix). A look at dating featuring people with Autism.
THURS/ JULY 23
Most Wanted Sharks (Nat Geo). As you may already have guessed, it's Shark Week.
My Pregnant Husband (TLC). Myles, who identifies as transmasculine, prepares to give birth. Another dude is also on the next. Not a sitcom — yet.
FRI/ JULY 24
50 Shades of Sharks (Nat Geo). Me thinks Shark Week has jumped the shark.
Jim Gaffigan: The Pale Tourist (Amazon Prime Video). The comedian travels the world (pre-pandemic) and spins his findings into a new stand-up special.
Radioactive (Amazon Prime Video). Nobel Prize-winning scientists Marie and Pierre Currie (Rosamund Pike and Sam Riley) fail to impress critics on the festival circuit. Based on Lauren Redniss' graphic novel.
SAT/ JULY 25
NBA Countdown (ABC). Will hoop dreams come true?.
SUN/ JULY 26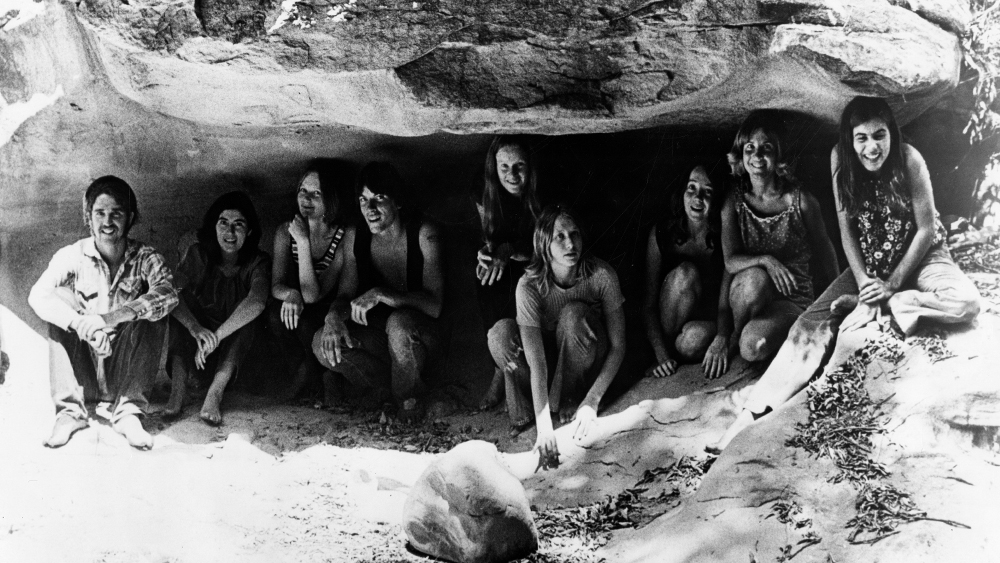 Helter Skelter: An American Myth (Epix). This six-part docuseries, bumped from an earlier release date, features never before released interviews from former manson family members as well as journalists who covered the infamous 1969 slayings. Promises to upend what people think they know about this story.
MON/ JULY 27
Sharks of the Bermuda Triangle (Nat Geo).
TUES/ JULY 28
Maxxx (Hulu, Crave). Six-part British comedy stars O-T Fagbenie, who also wrote the screenplay, as a former boy band member trying to make it as an adult. Christopher Meloni plays his manager.
Shark vs. Whale (Nat Geo).
WED/ JULY 29
The Weight of Gold (HBO). A sports documentary that looks at the mental toll Olympic athletes often face. Among those profiled are swimmer Michael Phelps, who also narrates — while doing the breaststroke! Commissioned well before the 2020 Tokyo Games were postponed.
THURS/ JULY 30
Frayed (HBO Max). A London housewife (Sarah Kendall) and her two children moves back to Australia after the death of her family and moves in with her family. A British-Australian comedy set in 1988.
In My Skin (Hulu, Crave). This coming of age comedy from Wales stars Gabrielle Creevy as a teen trying to hide just how tough it is at home with dysfunctional parents. Sounds hilarious, right?
FRI/ JULY 31
Black is King (Disney+). Beyonce's new visual album spun off from her soundtrack album "The Lion King: The Gift."
Muppets Now (Disney+). This new, six-episode "unscripted" series features Muppet charscters in a reality setting. Guests include RuPaul, Linda Cardellini and Seth Rogan.