One of the ideas behind launching BriouxTV: The Podcast was to talk to the people not just in front of but also behind the cameras. Which brings us to Tassie Cameron and Sherry White, the showrunners on CBC's Pretty Hard Cases.
Cameron, a Canadian Film Centre alumni, got her start in the writer's room of shows such as Tom Stone and Degrassi: The Next Generation. Her writer-producer credits include The Eleventh Hour, Flashpoint, Rookie Blue, the American network drama Ten Days in the Valley and Mary Kills People.
White started out acting on shows such as Hatching, Matching and Dispatching before earning writing and directing credits. She first crossed paths with Cameron while writing for Rookie Blue. White went on to Saving Hope and Orphan Black before joining Cameron on Ten Days in the Valley and then launching her own series, Little Dog.
Both were thrilled that on Pretty Hard Cases they landed their first choices to play Toronto detectives Sam Wazowski and Kelly Duff: Meredith MacNeill (Baroness von Sketch Show) and Adrienne C. Moore (Orange is the New Black).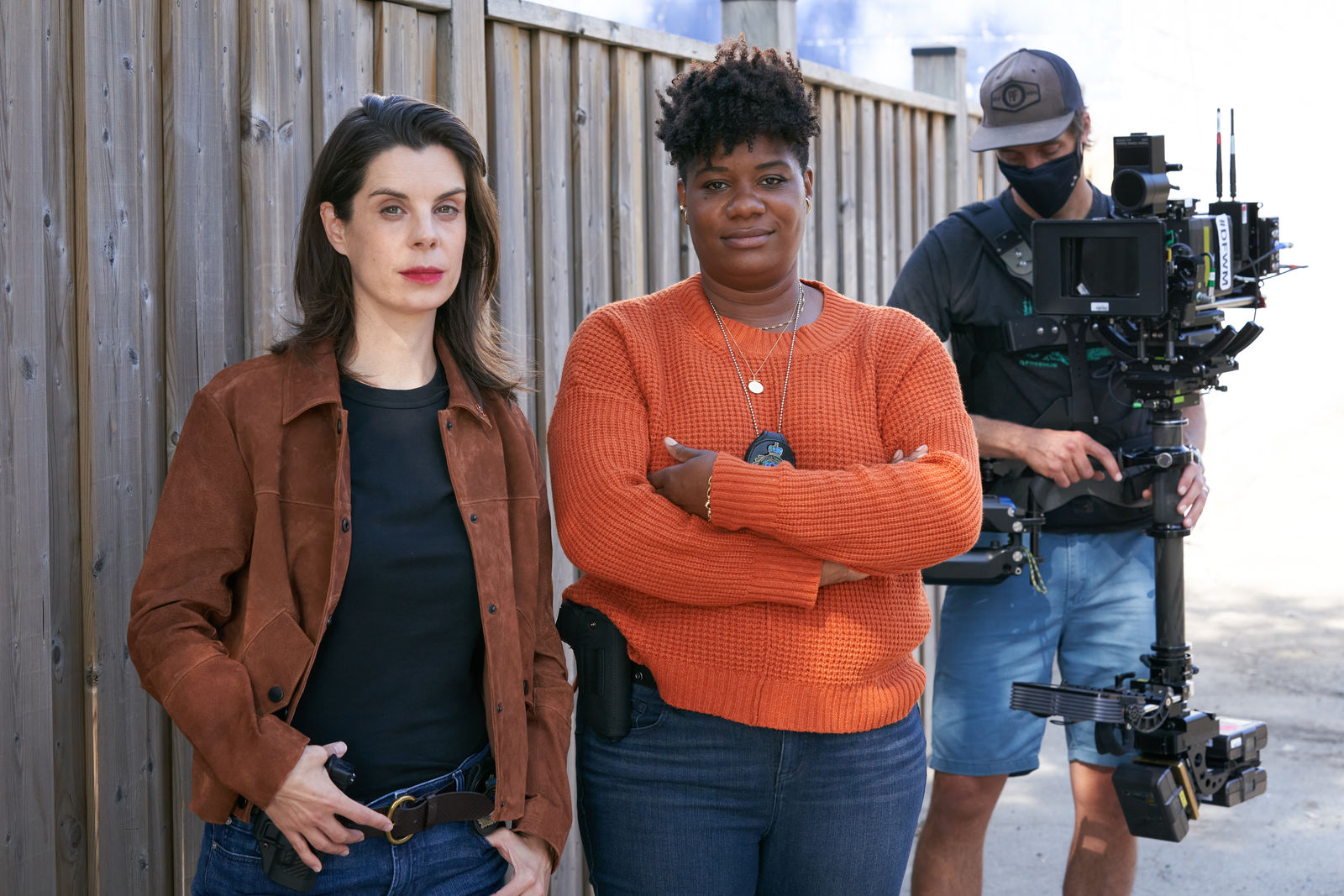 The series was originally slated to begin production in April but was pushed back to August due to the COVID-19 pandemic. This was the first time Cameron and White had to shoot through COVID safety measures. Production was pushed back several months.
"It was incredibly challenging," says Cameron.
"The only thing harder than making a TV show in the first place is making a TV show during a pandemic and then making a cop show during Black Lives Matter."
The producers break down why they felt the time was ripe for this series now and talk about what cool, '70s tunes they managed to pump into the soundtrack. Listen in to our conversation and then look for the premiere of Pretty Hard Cases Wednesday, Feb. 3 at 9p.m. (9:30 NT) on CBC and CBC Gem.