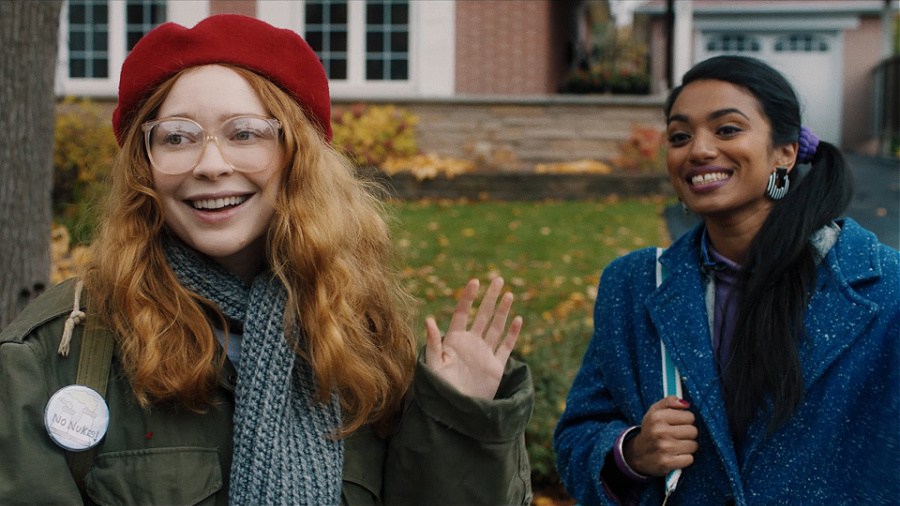 Is it "Da!" or is it "Nyet?"
I'm still trying to figure out my vote on The Communist's Daughter. The project, which started out as a humble web series, premieres Friday on CBC Gem. Eight short (seven- to eleven-minute) episodes are up and available now to binge.
The series stars Sofia Banzhaf (Bitten), well-cast as a red-haired, wide-eyed 15-year-old named Dunyasha. She's trying to fit in at a Toronto high school, circa 1989. Trouble is, her parents are Pinkos! As Dunyasha says, "our family was living behind the iron curtain of our own uber lefty values."
Despite the giant portrait of Karl Marx behind their couch, these parents are more Scottish than Siberian. They're played by Aaron Poole and former Air Farce trouper Jessica Holmes.
Sounds like The Americans meets Borat, right? Wrong, comrade. The concept is loosely-based on creator Leah Cameron's actual childhood. Cameron, also head writer and director, had a card-carrying communist for a dad at home. He actually drove a Lada, a boxy, unadorned, industrial sled that was the butt of many jokes forty years ago – and is used to comic effect in this series.
Cameron provides her characters with the usual hurdles. Dunyasha has an instant crush on one of the cool kids at school (Kolton Stewart). But can she survive the ridicule that comes from being, well, the communist's daughter? Helping her avoid the usual high school pitfalls is a girl named Jasmine (Nadine Bhabha) who tries to steer the new kid out of trouble.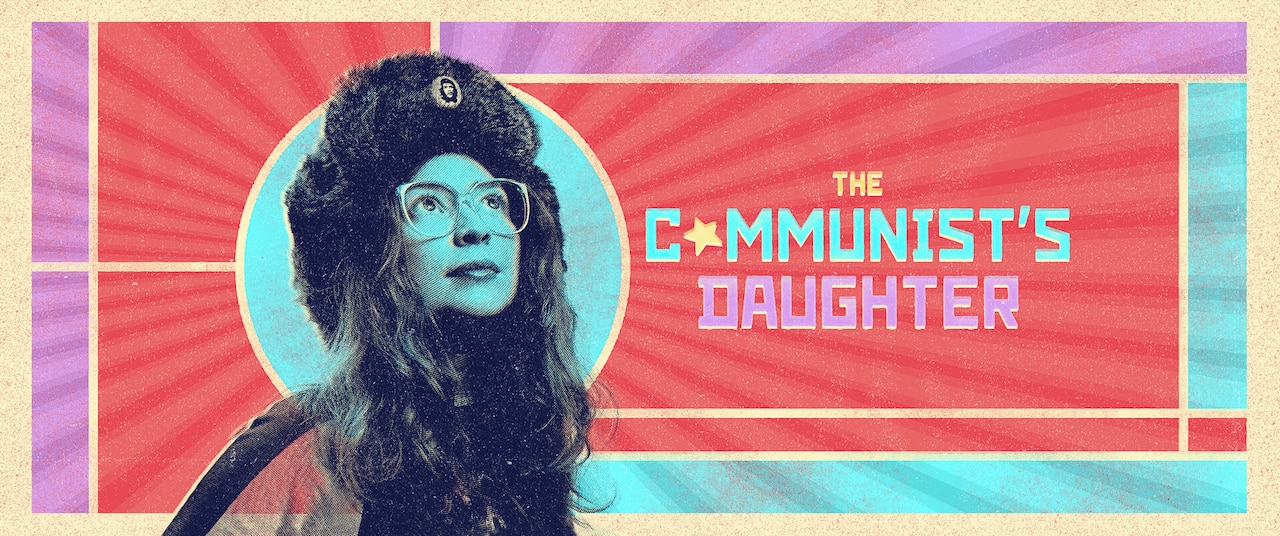 Here's where I am intrigued with this series. It reminds me of the goofy fun I had with friends back in university cranking out zero-budget comedy for MacLean-Hunter cable. That Cameron got a green light and funding from the Independent Production Fund and was able to open "on the road" as it were, as a web series, is wonderful and should be encouraged. Cameron has been kicking this idea around since 2018. Comedy is hard, and incubating takes time.
I like the Reagan-era setting, a time before cell phones built a new Berlin Wall when it comes to storytelling. Period pieces are generally a little more expensive, so kudos for taking that on. I also like the character of Tatiana (played by Zoe Cleland). She's the Soviet seductress who stands between Dunyasha and her high school crush.
I just wish it were funnier. Comedy is subjective, I know; Letterkenny, for example isn't everyone's cup of borscht; neither is Schitt's Creek.
Part of the challenge here is playing it broad in a woke era. How far can you go with the Soviet shtick? Farther, I'm thinking.
It is so apples and oranges, but I also can't help but compare this series to Never Have I Ever, an exceptional Netflix sitcom that premiered last year featuring Mississauga teen Maitreyi Ramakrishnan. It is also a fish out of water story set in high school, a clash of Indian culture and Americana. To be fair, The Communist's Daughter was probably made for the craft services budget on Never Have I Ever.
That series was co-created by Mindy Kaling and I can't help but wonder what Cameron could do with that kind of seasoned mentoring. Who knows? Maybe Netflix picks up The Communist's Daughter in 2022 and we all have big celebration.