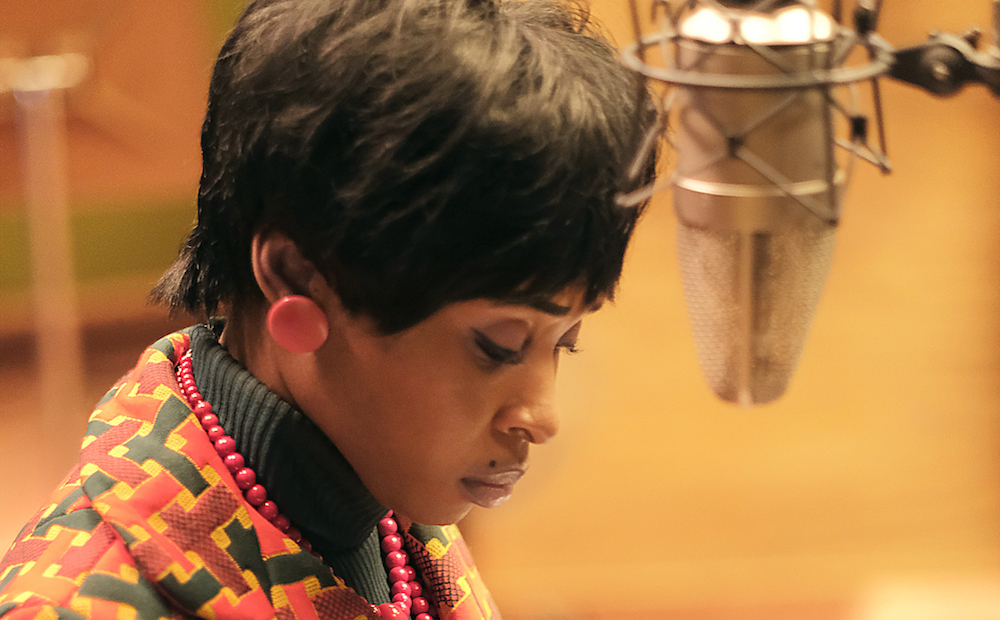 Nobody could sing like Aretha Franklin. The "Queen of Soul" passed away in 2018, but her legacy lives on in the new, four-night, eight-part production Genius: Aretha. It premieres Sunday March 21 on Nat Geo and then also can be seen starting Monday March 22 on Hulu.
The person with the daunting task of starring– and singing — as Franklin is Emmy, Tony and Grammy Award-winner Cynthia Erivo. The 34-year-old Londoner is joined by Courtney B. Vance as Franklin's father, C.L. Franklin. David Cross, a surprise choice as Atlantic racord executive Jerry Wexler, also stars, as does T.I. and Malcolm Barrett.
Erivo told critics way back in January of 2020 that she was a big Franklin fan and had been listening to her records ever since she was a little girl. She approached the performance "by paying attention to the music, listening to her voice, listening to how she communicates with her music."
Erivo, who starred in "The Color Purple" on Broadway, also benefitted from watching the 2018 concert documentary "Amazing Grace." The doc, originally begun by director Sidney Pollock, is a record of Franklin recording her seminal 1972 live gospel album of the same name.
"It's a really wonderful look into the relationship she has with people and the way she communicates, the way she is with others," says Erivo.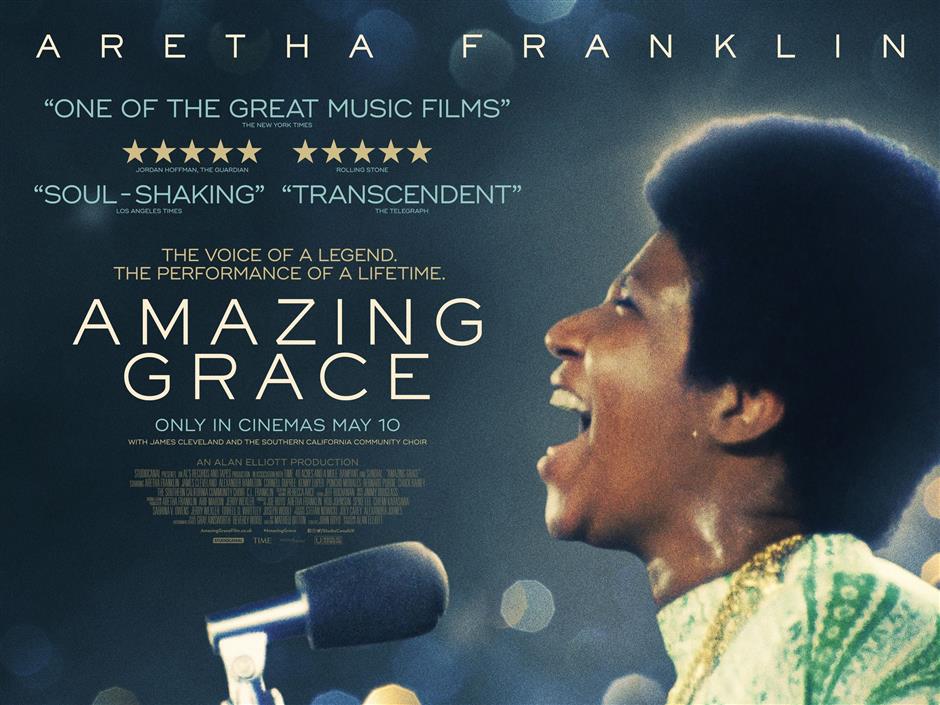 The new Genius salute is directed by Anthony Hemmingway, also an executive producer.
"We wanted to honor her by doing it as accurately as possible, " Hemmingway told Television Critics Association members on a 2020 zoom call. Not just in her professional life, added Hemmingway, but "how she interacted with her family and also just as a woman, how she was able to really lead the charge on her work and really tell the story or sing the songs that she really wanted to do."
Genius: Aretha was produced through the pandemic. That meant a 95-day shoot, three COVID shut downs and two TCA sessions. There were 5000 costume changes.
During the production there was the murder of George Floyd and the entire Black Lives Matter re-awakening. Franklin's pioneering efforts in this endeavour were not lost on the producers.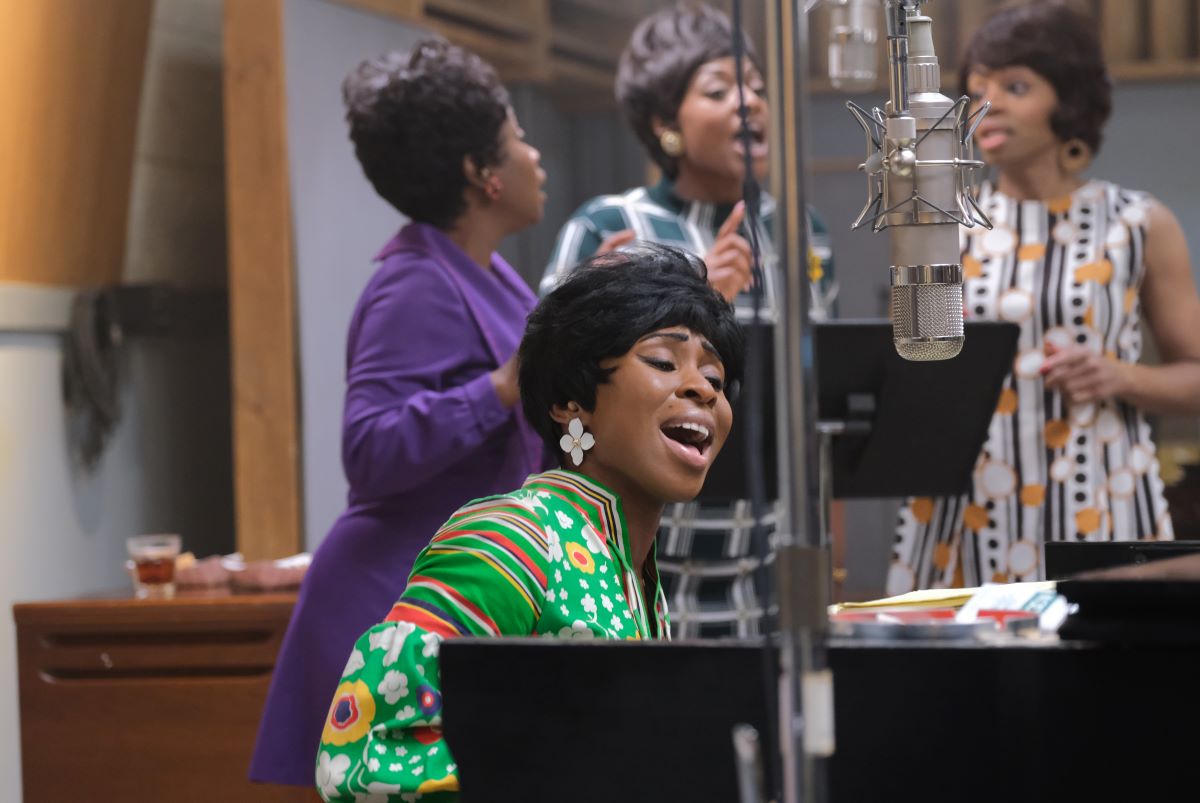 "We have been into the social justice aspect of Aretha's story from jump," said executive producer, writer and showrunner Suzan-Lori Parks. "Aretha was one of those brave women — black women pioneers. She worked with Dr. King when it was perhaps less than fashionable. She wasn't the only one, but she was one of the foremothers in that movement, with celebrities using their creative capital for social justice. She also aligned herself with Angela Davis when that wasn't really a cool thing to do. From the very beginning, it's a component that I wanted to feature in Aretha's life. So, she's not just the awesome sister who sings brilliantly and plays piano gorgeously. She also brings people together, and that's part of her genius."
Throughout the production, Erivo sang live on set.
"I guess it allows me to connect to her, you know?" she told TV critics. "Music is a real way to open up and to be vulnerable and to share the way one feels to express the things that you can't say. And so, to be able to actually sing live means that I can be in the moment, and I don't have to manufacture it. And it's there in the words, in the lyrics, in the music, in the way I have to sing it. So, for me, it's a gift, a true gift to be able to sing live on set, truly."
Added Hemmingway, "It's a gift to all of us, let me tell you, from the caterer to craft service, to the grips, electrics, camera, teamsters, everybody. She mesmerizes everyone."