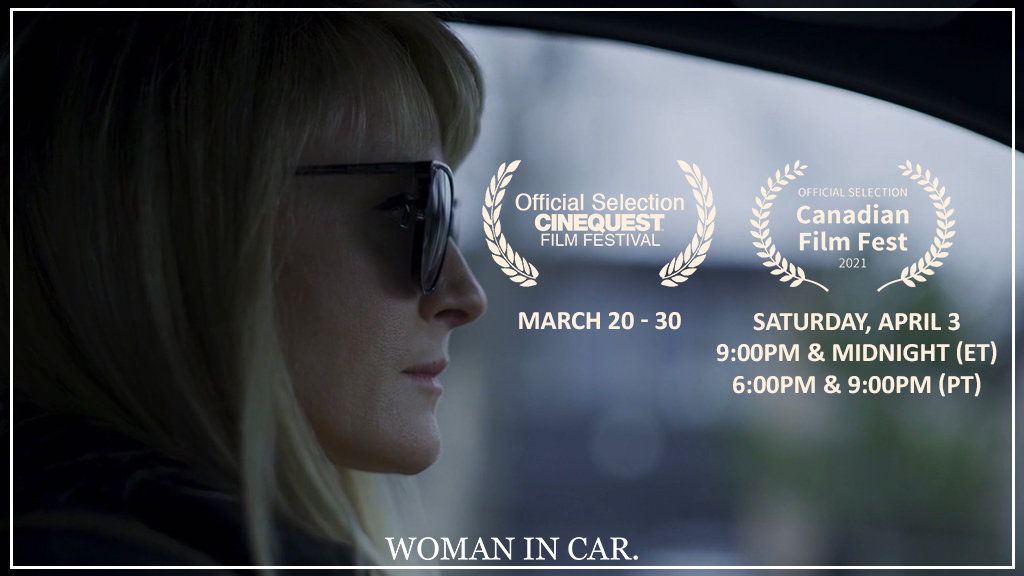 New wave of lockdowns got you down? Super Channel is out to cheer you up by hosting their second annual virtual version of the Canadian Film Fest.
The curtain went up Thursday, April 1st, but the festival continues Friday, April 2nd and Saturday April 3rd and then for two more weekends after that. In all, nine Canadian-made, independent feature films will premiere on Super Channel Fuse, each airing precisely at 9 p.m. ET — festival style. If you miss it at 9, each film will also have a midnight screening.
Among the movies being showcased is "Woman in Car." Directed by Vanya Rose-Kuhrt, the movie stars Murdoch Mysteries' heroine (and brioux.tv: the podcast guest) Helene Joy. She plays a woman who becomes obsessed with her stepson's new fiancée (Liane Balaban). Super Channel Fuse has this psychological thriller Saturday, April 3, at 9 p.m.
Also featured in the lineup of festival films is Andrew Phung from Kim's Convenience (another podcast guest), who is in the comedy, "Events Transpiring Before, During and After a High School Basketball Game" (April 16). Try getting all that on a theatre marquee.
The festival will include 30 Canadian short subjects as part of the mix. All this for the price of a subscription to Super Channel. Did we mention that Super Channel is a brioux.tv sponsor? As an add-on with Amazon Prime Video, that monthly cost of a subscription to this service is cheaper than a single ticket to the pre-pandemic festival. Plus, hey — you're helping to support Canadian independent films.
Access Super Channel's full Canadian Film Fest schedule here.