The King of Late Night, Johnny Carson, took his final Tonight Show bow 29 years ago next month, His band leader, the man behind the Tonight Show orchestra, kept right on going. If it wasn't for the pandemic, he'd still be touring all over America, playing 40 weeks a year, killing it on an instrument no 93-year-old should still be able to play at such a professional level.
That's the amazing thing about Carl Hilding "Doc" Severinson — he makes Carson's long run look like a sprint.
The trumpeteer and bandleader is profiled in the PBS American Master special "Never Too Late: The Doc Severinsen Story." The 90-minute tribute premieres Friday night at 9 p.m. on PBS (check local affiliates; Toronto-Buffalo's WNET, for one, does not have this listed).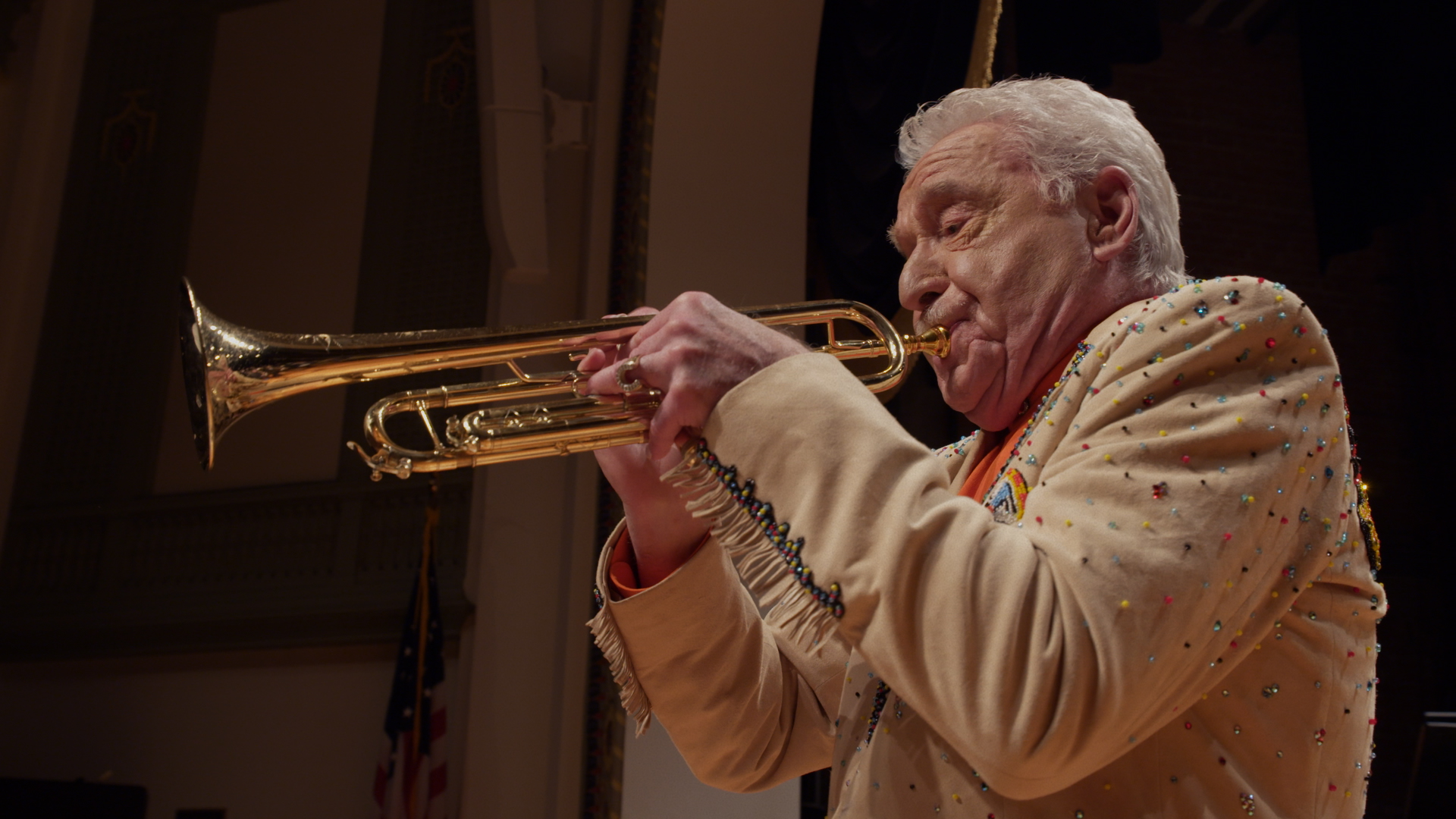 "One of the things I really respect about Doc," trumpet player Chris Botti says early in the documentary, "is that after he left the Tonight Show, he didn't go out and just be a fame hog. Doc went out and was a musician."
There are plenty of vintage clips with Johnny, Ed and Doc, but the real pleasure is seeing Severinson today passing his knowledge on to young student musicians and instilling in them his passion for precision and performance.
Co-directors Kevin S. Bright and Jeff Consiglio feature plenty of insight from the man himself and well as other surviving Tonight Show band members. Besides Botti, viewers also hear famed trumpeter Arturo Sandoval give full props to Doc.
Find out how the lad from Oregon, challenged by his violin-playing dad, picked a trumpet for an instrument in the first place — at the age of seven. In two years he was the best blower in the state. Friday night on American Masters.