The Force remains strong with Disney+ with the launch of Lucasfilm's Star Wars: The Bad Batch. The new animated series starts streaming Tuesday, May 4 with a 70-minutes premiere, with new episodes following Friday's on Disney+.
If the graphic style looks familiar, this is brought to you by the same folks who created Star Wars: The Clone Wars back in 2008. They include executive producers Dave Filoni (also behind The Mandalorian) and Athena Portillo along with Jennifer Corbett and Brad Rau.
The Bad Batch refers to Clone Force 99 — an experimental group of clones first introduced on the first animated spin-off. They take on only the most daring mercenary missions. You can tell they're "bad" because they have sort-of Aussie accents and have kickass nicknames such as Hunter, Wrecker, Tech, Crosshair and Echo.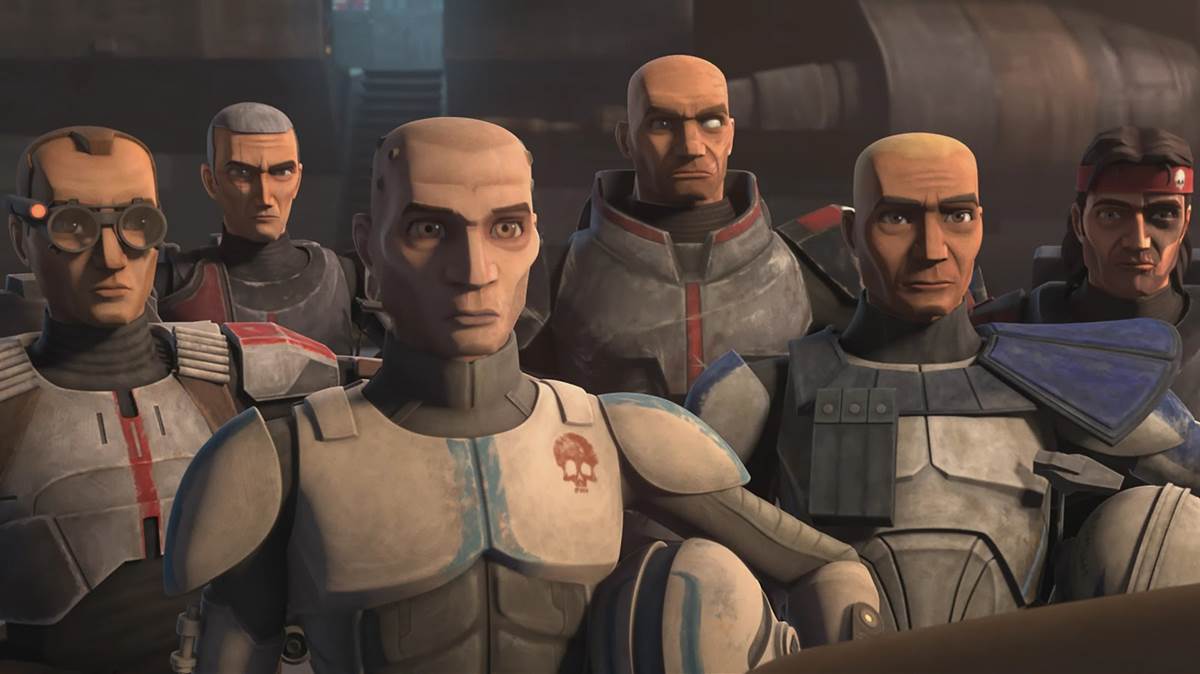 They're sort of a cross between the Teenage Mutant Ninja Turtles and The A-Team. All all voiced by one actor, Dee Bradley Baker. Talk about cartoon clone work!
Others voices on the 16-episode series include: Archie Panjabi as General Depa Billaba, a Jedi Master; and Freddie Prinze Jr as Caleb Dume, Billaba's Padawan.
The stylized animation has a rich, video game look, and the explosive action adventure scenes are impressive and relentless. Still, there are enough old-fashioned wipe disolves to please fans who loved the Saturday matinee cliffhanger energy of the original Star Wars films.
Watching the new series took me back to my visit to the famed "Lucas Ranch" in 2009. Located in Marin County, just across the Golden Gate bridge and into the rolling hills outside San Francisco. The animation campus and production centre is a tranquil, stunning enclave tucked into one corner of 4700 acres of land owned by Lucasfilm. (Read more about my trip to the Lucas "Big Rock Ranch" here.}
Filoni, then a supervising producer, admitted then that he had the best job ever as the guiding hand on Clone Wars. When he found out I was from Toronto, he wanted to talk hockey. The Pittsburgh-native is a die-hard Penguins fan and, at the time at least, still played net with animation pals working the Disney lot, including a few Sheridan grads.
Episode two of Star Wars: The Bad Batch will premiere Friday on Disney+.