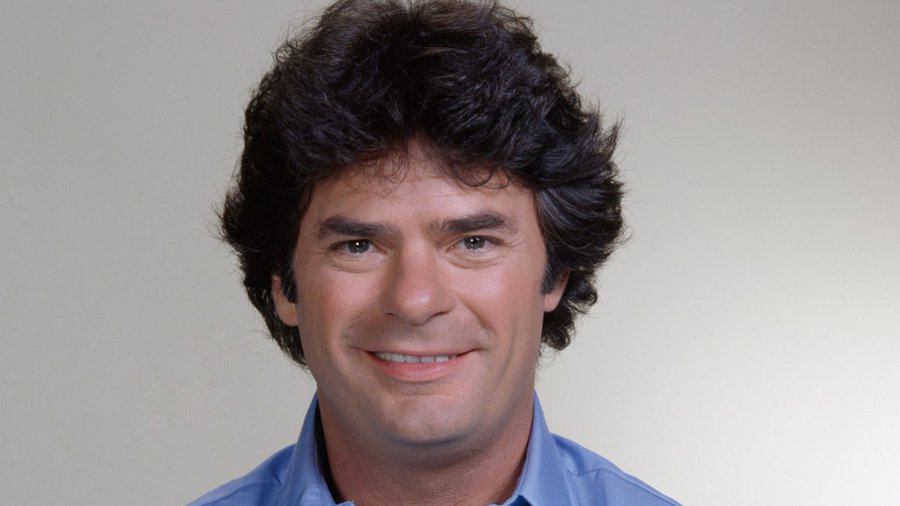 Herb Tarlek earned a place of honour on TV's Mount Rushmore of boorish, weasel-y characters.
The WKRP in Cincinnati sales manager just oozed phony charm with every, "Hey big guy" entrance. The white shoes, white belt, plaid jacket with elbow patches – it is a wonder Frank Bonner could even be heard over his wardrobe.
The Arkansas native died June 16 of complications from the same ailment that took down Robin Williams: Lewy body dementia. He was 79.
In 2014, upon the Shout! Factory box set release of WKRP in Cincinnati, I spoke with series creator and executive producer Hugh Wilson. One of the first things we talked about was how every role on the series seemed perfectly cast.
"It was kinda serendipity," said Wilson, who passed away in 2018. "We saw a lot of people. Frank Bonner walked in and started reading for Herb Tarlek and that became a no brainer."
Bonner apparently auditioned opposite Gordon Jump, who played radio station manager Arthur Carlson. During the audition, Bonner swung a couch in front of Jump, pinning him into the scene. That was so Herb, thought Wilson.
At the time, Wilson set out to audition actors who were not that well known but people he had seen and liked.
Bonner had primarily played it straight on TV prior to WKRP, appearing in several police and detective shows of the '70s such as Mannix, The FBI, Cannon and Police Woman.
Wilson acknowledged that Loni Anderson, Howard Hesseman and Gordon Jump quickly emerged as the stars of the ensemble, but Bonner and Richard Sanders, who played hog report-obsessed newsman Les Nessman, "were the glue. Herb and Les were the most dysfunctional; therefore the funniest."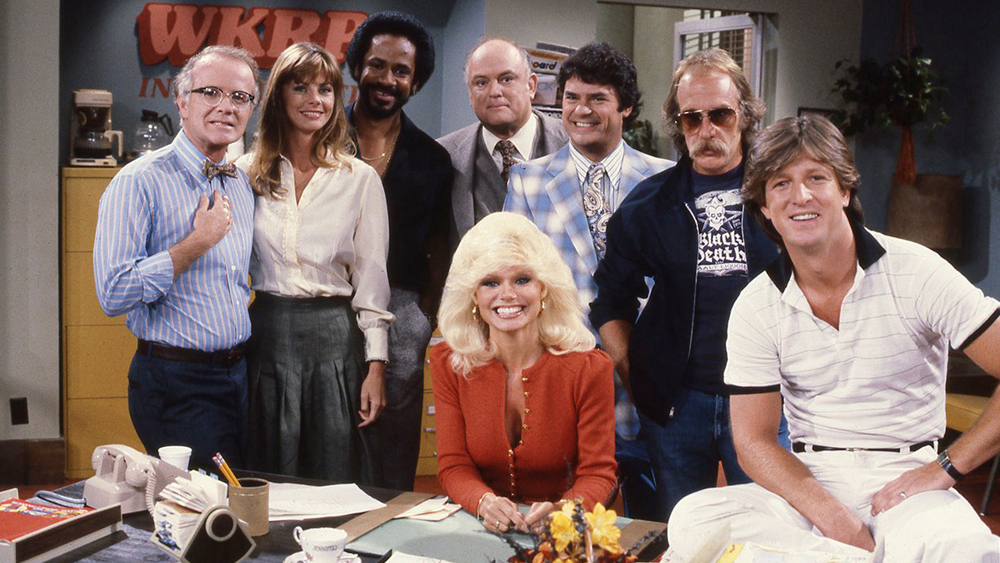 Herb's wardrobe was pretty much a co-star on the series. In one episode, hip DJ Venus Flytrap (Tim Reid), took one look at Tarlek's latest sportscoat and declared, "somewhere out there there's a Volkswagen with no seats."
One of the funniest episodes to feature Tarlek arrived early in the series' first season. As part of a promotional scheme, the sales manager dressed up in a mascot costume as a carp (as in K-R-P). This led to a fight in a public restroom with a rival station's pig mascot.
Bonner also held the longest take on the series after Tarlek was misled into thinking that the object of all his desires – Anderson's Jennifer Marlow – was once a man. He may still be somewhere, staring into space.
After the series ended its four-season run, Bonner found he was so typecast as the character he could hardly find any acting work. "Everybody wants a Herb Tarlek-type guy," he told Wilson. "They don't want a Herb Tarlek."
Wilson encouraged several cast members, including Bonner, to direct episodes during the run of the series. Bonner spun that off on a second career, directing episodes of another Wilson series, Frank's Place, Just the Ten of Us (another series he had a recurring role on, as a priest), Head of the Class (starring his old pal Hesseman), Harry and the Hendersons and seven episodes of the short-lived reboot The New WKRP in Cincinnati (1991-93).
Saved by the Bell: The New Class was on of his later acting and directing credits. In 1997, he came up to Canada and appeared on Ed's Night Party, working opposite a very loud sock.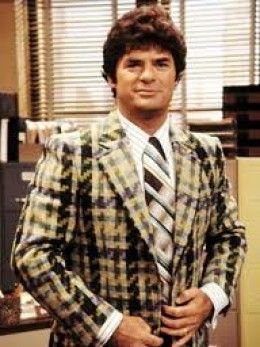 Again, so Herb Tarlek.
He was also front-and-centre in a 2004 rock video for the Canadian indie band The Rheostatics. The song was called "The Tarleks." Like William Shatner (Star Trek) and Adam West (Batman), Bonner eventually embraced and made peace with being typecast as one unforgettable character.
"Frank Bonner was like family," Anderson told Fox News on news of his death. "He was one of the funniest and nicest men I worked with. I am heartbroken."
Bonner is survived by his fifth wife Gayle Hardage, two grown sons, two grown daughters, seven grandchildren — and sales people everywhere.