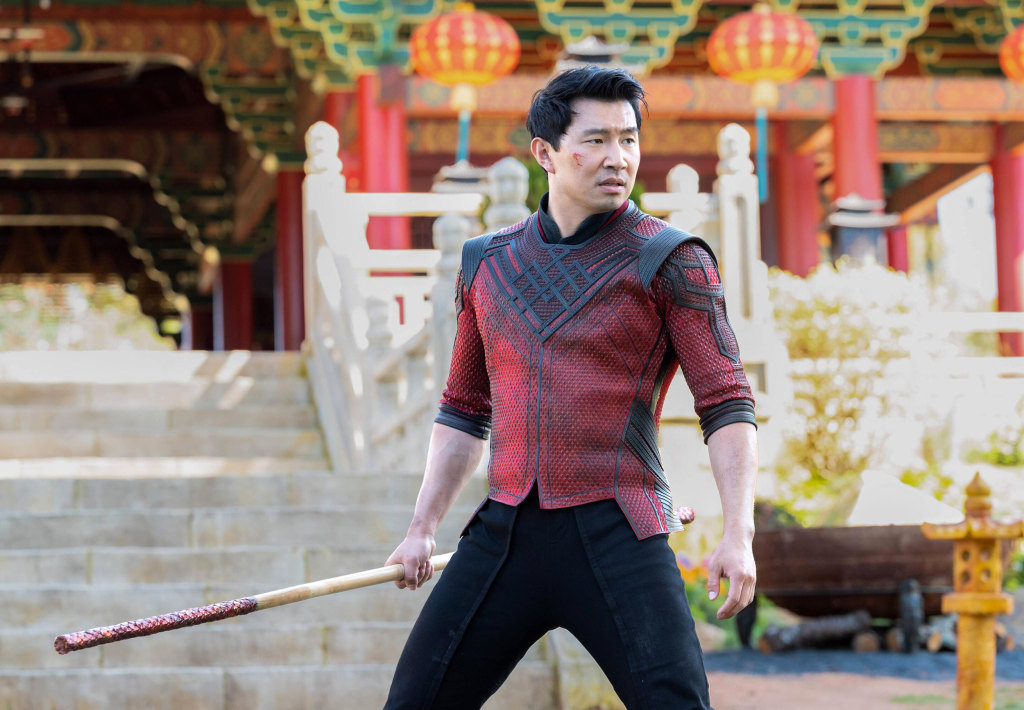 The highlight of Wednesday's Banff World Media Festival was the "In Conversation" session, conducted virtually from Los Angeles, with Simu Liu. The 32-year-old Chinese Canadian is set to star this September in theatres everywhere in Marvel's upcoming "Shang-Chi and the Legend of the Ten Rings."
All but ten minutes or so of the 45-minute session, which was moderated by actor-journalist Sook-Yin Lee, centred on recent comments made by Liu in a lengthy Facebook post – and rebutted in the Globe and Mail June 4 by TV critic John Doyle – regarding the fallout from the sudden demise this season of Kim's Convenience.
"I can't write a post on Facebook without it being picked up by news outlets," Liu bemoaned near the start of the session. "I'm working on navigating what this new life is for me on-line and off-line." He added that there was no "Marvel fame class" to prepare for the Schitt's storms he has found himself in lately.
There probably is a Marvel fame class, actually, or at least a team of PR superheroes that must have, by now, counselled Liu to walk back some of his outrage over the demise of Kim's.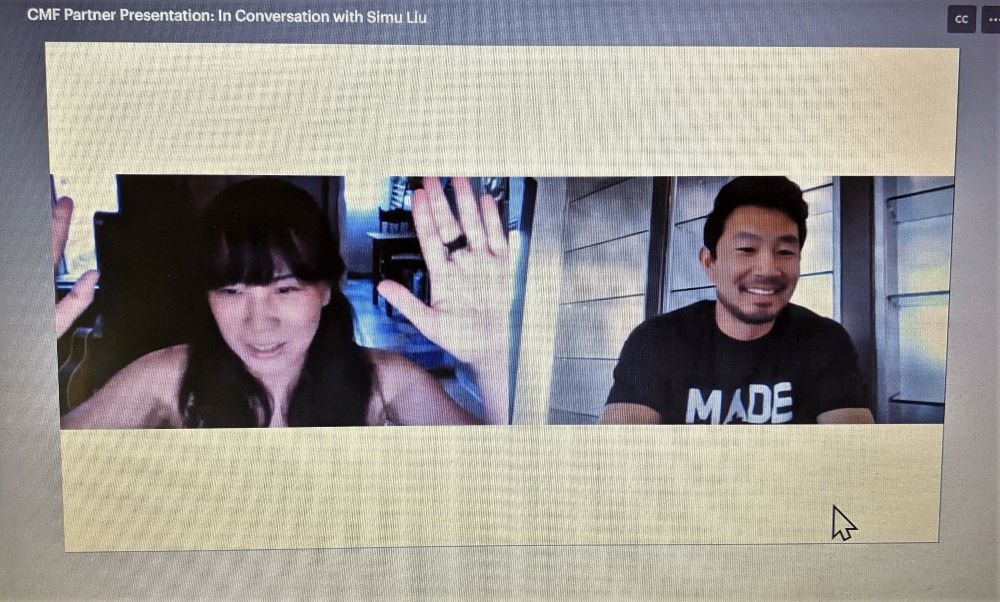 "You're going to be OK, Simu," said Sook-Yin, no stranger to controversy herself over the years, who asked the actor why he spoke out about behind-the-scenes machinations at the CBC comedy series.
Liu stated that "it was not my intention to try and end anyone's career," but that there were creative differences between cast members and the creators of the series. The show, in his opinion, was "snuffed out" in an "almost pathetic way."
Kim's Convenience was brought to an end this spring despite a sixth season having previously been ordered. The reason given was that the showrunners felt spent and wanted to move on to other projects.
The only co-star Liu mentioned by name during the session was Jean Yoon, marvelous as mom "Umma" on the series. The two of them are of a similar view that this series about Korean Canadians did not have enough – specificallty, more than one — Korean Canadian working behind the scenes.
"We rightly felt we didn't have that voice in the writer's room," said Liu who sees he and Yoon as "stewards of our characters" and not just "meat puppets who just show up on stage."
He added that the executive producers and showrunners were "hoarding power," and that the "show deserved better." He liked the first season of the show best, he added, episodes that were more about family and featured fewer "slapstick-y moments."
My colleague John Doyle wrote a column that took issue with some of Liu's assertions, although he also thanked Liu for speaking out in an industry that too often clams up over conflict or regarding inequities. Doyle, however, mainly pointed out that Kim's Convenience was, at heart, the baby of Ins Choi, the series creator and the writer of the play on which the series is based. The story is essentially drawn from Choi's life as a Korean Canadian. Doyle also named other diverse members of the Kim's writing staff – although none were specifically Korean Canadians.
Liu, again, didn't want to cancel anybody but he did say there was a danger "of just having one single voice" speak for a series. "It's potentially just as bad as having no voice." Yoon, it was mentioned, had pointed some of the blame on social media at Kim's co-showrunner Kevin White (Schitt's Creek).
Sook-Yin might have steered Liu onto his upcoming Marvel blockbuster or another less volatile topic, but instead chose to stay with the fireworks. She suggested that Doyle had blocked Liu from commenting on his column; the TV critic also ditched his social media links for a few days. Critics, like actors, risk taking a Schitt-kicking on social media every time they do what they're paid to do – form an opinion.
Never mentioned during ther session was the name Ivan Fecan – the industry veteran who helped bring Kim's to CBC as an executive producer.
Nor was Nicole Power, star of the Kim's spin-off Strays, herself the object of Liu's ire earlier on social media as the non-Asian cast member who quickly emerged as worthy of her own CBC series. Liu could have taken the high road at Banff and offered her good wishes — as was recently extended on social media by cast-mate Sun Hyung Lee.
There are people in power on the series, as Liu also pointed out, who have not spoken about these issues. "What do you make of the silence?" asked Sook-Yin. Here Liu simply acknowledged, as they might have suggested at Marvel fame class, that, "It's obviously a lot to react to… hopefully we'll hear more from their side."
Hopefully we will. In the meantime, the trailer to Marvel's upcoming Shang-Chi and the Legend of the Ten Rings looks pretty damn kick-ass.