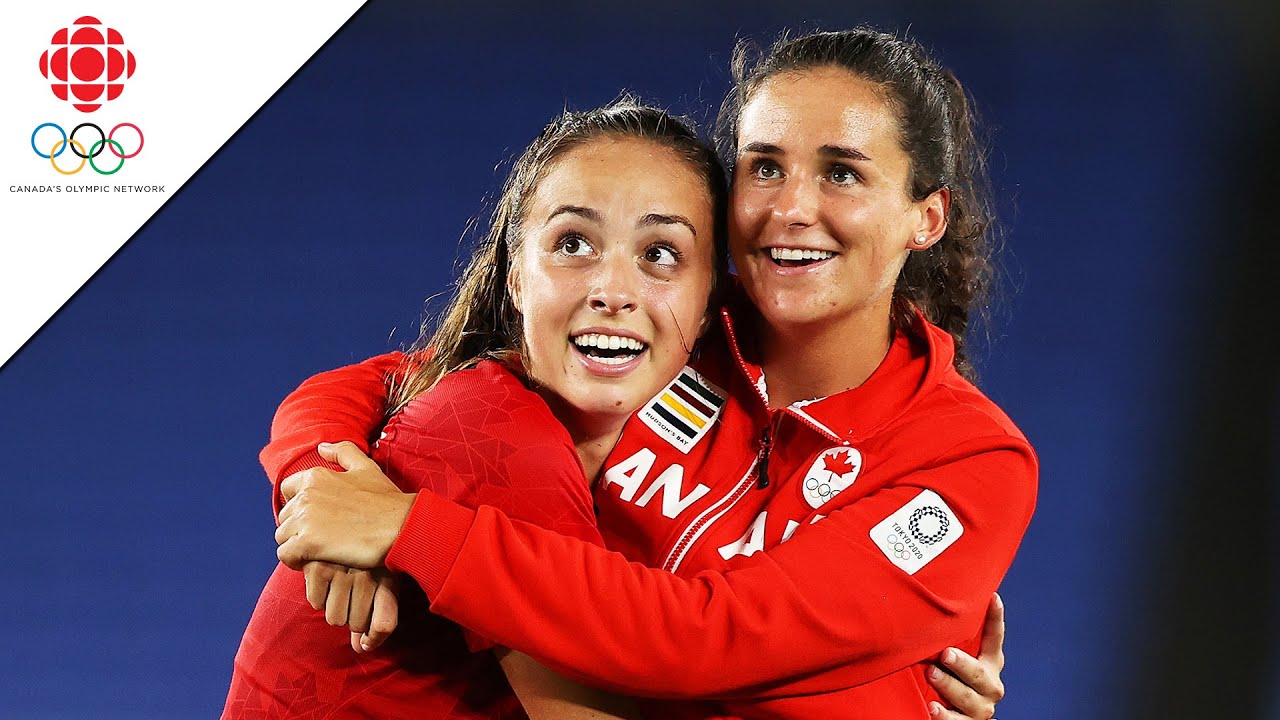 Despite the headwinds of the pandemic, the 13-hour time zone difference and so many other streaming options, CBC saw some solid and consistent returns from their coverage of the Tokyo 2020 Summer Olympic Games.
The viewing high point came on August 6, Day 14 of the Games when, live at 10:47 a.m. ET, Julia Grosso's penalty kick helped Canada win the gold medal over Sweden in women's soccer. CBC Research says another 725,000 watched the same moment live on digital platforms such as CBC.ca, the CBC Olympics App and CBC Gem.
Not surprisingly, given how things have tilted towards streaming in the past three years, these were the Olympics with the highest digital viewership. CBC says Canadians streamed more than 37 million video views since the Tokyo Games began, up 62 per cent over PyeongChang in 2018. Those Winter Games had a similar time difference of 11 to 16 hours for viewers in time zones across Canada.
Of significance is the fact that live views made up 61 percent of all 37 million video views. Viewers weren't just catching up later on their phones; the saw it that way as it happened.
CBC saw their overall, all-day audience swell more than six times higher than their 2020-21 regular season average, with the biggest gains in morning and overnight.
As expected, Canadian medal win moments drew the largest audience numbers throughout the Tokyo Games. Other high points in terms of one-minute moments:
On Day 8 (July 31), 3.12 million Canadians watched the final 100m of the women's 4x100m medley relay at 10:22 p.m. ET as Penny Oleksiak anchored the Canadian team to a bronze medal.
On Day 6 (July 29), 2.64 million watched the end of the women's 100m freestyle at 10:06 p.m. ET.
On Day 10 (Aug. 2), 2.6 million watched Andre De Grasse race in the men's 200m heats at 10:24 p.m. ET.
On Day 4 (July 27), 2.5 million watched swimmer Penny Oleksiak win a bronze medal in the woman's 200m freestyle at 9:46 p.m. ET.
On Day 12 (Aug. 4), 2.5 million watched the men's 4x100m relay heats at 9:02 p.m. ET.
On Day 7 (July 30), 2.48 million watched Great Britain win gold in the mixed 4×100 medley relay at 10:51 p.m. ET.
On Day 2 (July 25), 2.3 million watched swimmer Maggie Mac Neil receive Canada's first gold medal of these Games in the woman's 100m butterfly at 10:06 p.m. ET.
Of less interest to Canadian viewers were the Games' opening and closing ceremonies, held in a cavernous stadium filled with empty seats. On Day 0 (July 23), in terms of top moment scores, an audience of 1.36 million peeked in for a minute of the prime time re-broadcast of the opener. On Day 16 (Aug. 8). 1.2 million was the top metered minute for the evening repeat of the closer.
The live, Sunday morning take on the closing ceremonies drew 851,000 2+ viewers and a 25-54 audience of 271,000. The demo mark was up, according to CBC, 20 per cent over the closing ceremonies at the PyeongChang Games in 2018, also a live, morning broadcast from a far away time zone.
Throughout the 17 days of The Games, CBC/Radio Canada ranked as the most-watched network in Canada, delivering a 21.4 per cent audience share.
CBC's coverage of the Paralympic Games begins Aug. 24. In just six months, the public broadcaster will also be covering the next Winter Olympic Games in Beijing.
TV Data Source: Numeris TV Meter, CBC Total, P2+, 2a-2a, Total Canada, AMA, DlyRch, & CumRch, generated by InfoSys+TV.  Based on preliminary overnight data.Digital Data Source: Adobe Analytics, 2021