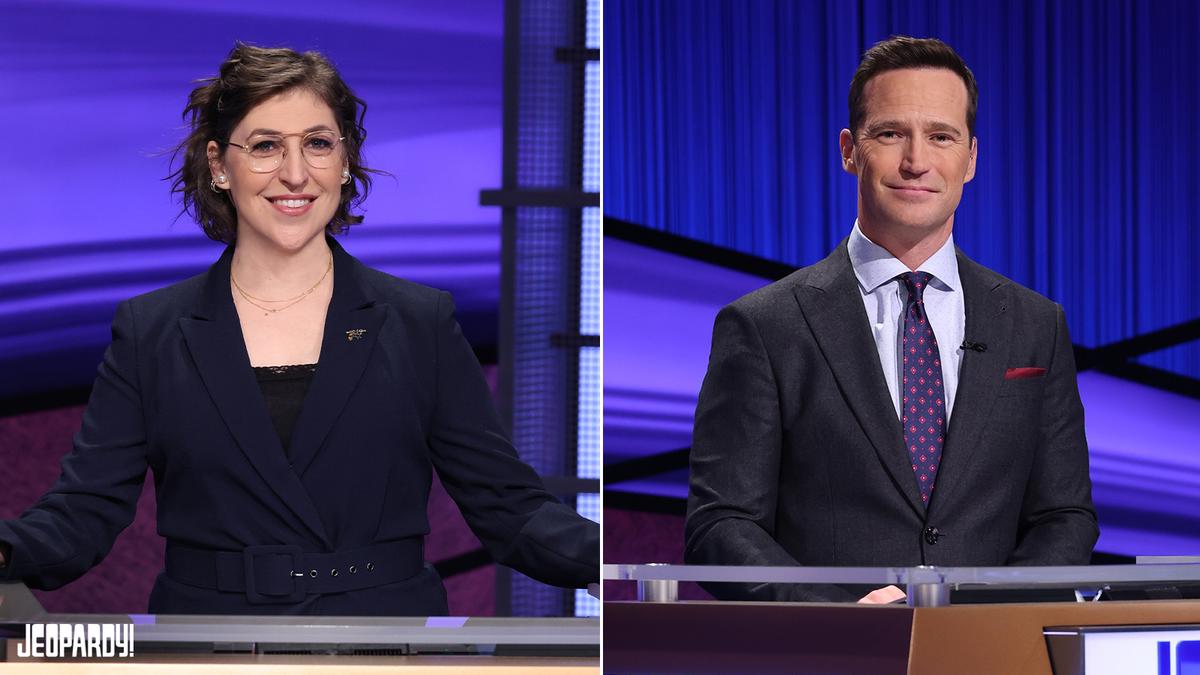 Talk about Double Jeopardy!
I have to agree with my friend Bill Carter, the former New York Times TV critic, who tweeted that this week's Jeopardy hosting announcement from Sony Pictures Television was "A guidebook for how to mess up succeeding a legend."
It wasn't that, on Wednesday, Mayim Bialik and Mike Richards were officially named as the new hosts of Jeopardy! Both, in my opinion, performed well on their audition weeks, and they deserved to be among the front-runners.
As executive producer of the quiz show, however, the choice of Richards made it seem like an inside job. He insists that it wasn't, and that the decision to offer him Trebek's old job was completely out of his hands. Still, Sony execs should have made this clearer. Many on social media have already concluded that the past eight or nine months of on-air celebrity auditions was nothing more than a drawn-out publicity stunt.
Which, of course, it was — and it worked beautifuly, keeping the series in the public eye and boosting ratings.
Twitter being Twitter, however, Richards was immediately attacked for some discrimination allegations that occurred under his watch back when he was a producer on The Price is Right and Let's Make a Deal. His push back on those accusations, in a memo to Jeopardy staffers appearing on various web sites, was not especially artful.
Then there were the jokes, such as this one from comedian George Wallace:
Congrats to the new Jeopardy host, Bad Guy from Every High School Movie Ever Made. pic.twitter.com/1ERth9D75H

— George Wallace (@MrGeorgeWallace) August 5, 2021
Proving that no one is safe from the wrath of the Twittersphere, Bialik's announcement as host of special, prime time editions of Jeopardy drew fire from some quarters.
The same Mayim Bialik who blamed victim blamed for dressing too sexy?
The same who said vaccines were responsible for her brother's issues?
The one who picked on Ariana Grande out of the blue for not being a singer?
That Mayim Bialik?
I'll take "dumb decisions" for 500, Alex. https://t.co/XbPuboP3Jn

— Jinath Hyder🇨🇦 (@JinathHyder) August 11, 2021
It was already going to be hard enough for anyone to try and fill the shoes of Alex Trebek as the host of Jeopardy! Maybe Sony should have continued to showcase a rotating group of hosting finalists for another nine months and turn the whole thing into something they always did well — a Jeopardy tournament. Clearly there are plenty of LeVar Burton and Aaron Rogers and Ken Jennings fans who would have stayed glued to the supper hour favourite throughout these playoffs — with the winner being saluted on-air with some potent potables.
Either that or just turn the show over to Will Ferrell.